Rollups continue to show prominence within Ethereum. Currently, 1 out of every 4 transactions that are processed on this network is done through Arbitrum or Optimism, two of the main rollups.
Mika Honkasalo, researcher and investor in the cryptocurrency ecosystem, has shown Recently how Arbitrum and Optimism have carved out a place for themselves in Ethereum transaction processing.
Something that is quite striking is that the growth has been gradual since the end of 2021. At that time the first major adoption milestones occurred. For example, Binance enabled Ethereum deposits through Arbitrum, and the exchange later did the same for Optimism.
Honkasalo estimates that the use of rollups could increase to 50%. And according to him, if other rollups like zkSync were developed and expanded, then 9 out of 10 transactions would take place in these scaling solutions. According to what has been said, zkSync in its version 2.0 could process more than 20 thousand transactions per second.
This sustained growth can also be seen within each rollup. It was recently revealed that Optismism had reached an all-time high in the number of transactions, mainly motivated by the distribution of an airdrop.
Rollups are important in Ethereum, a network that is often congested and, when that happens, the commissions that are paid can be several tens of dollars.
These scalability solutions "package" or "roll up" (roll-upin English) in a single transaction off-chain operations. This allows to increase the capacity of the network, maintaining the security that Ethereum provides.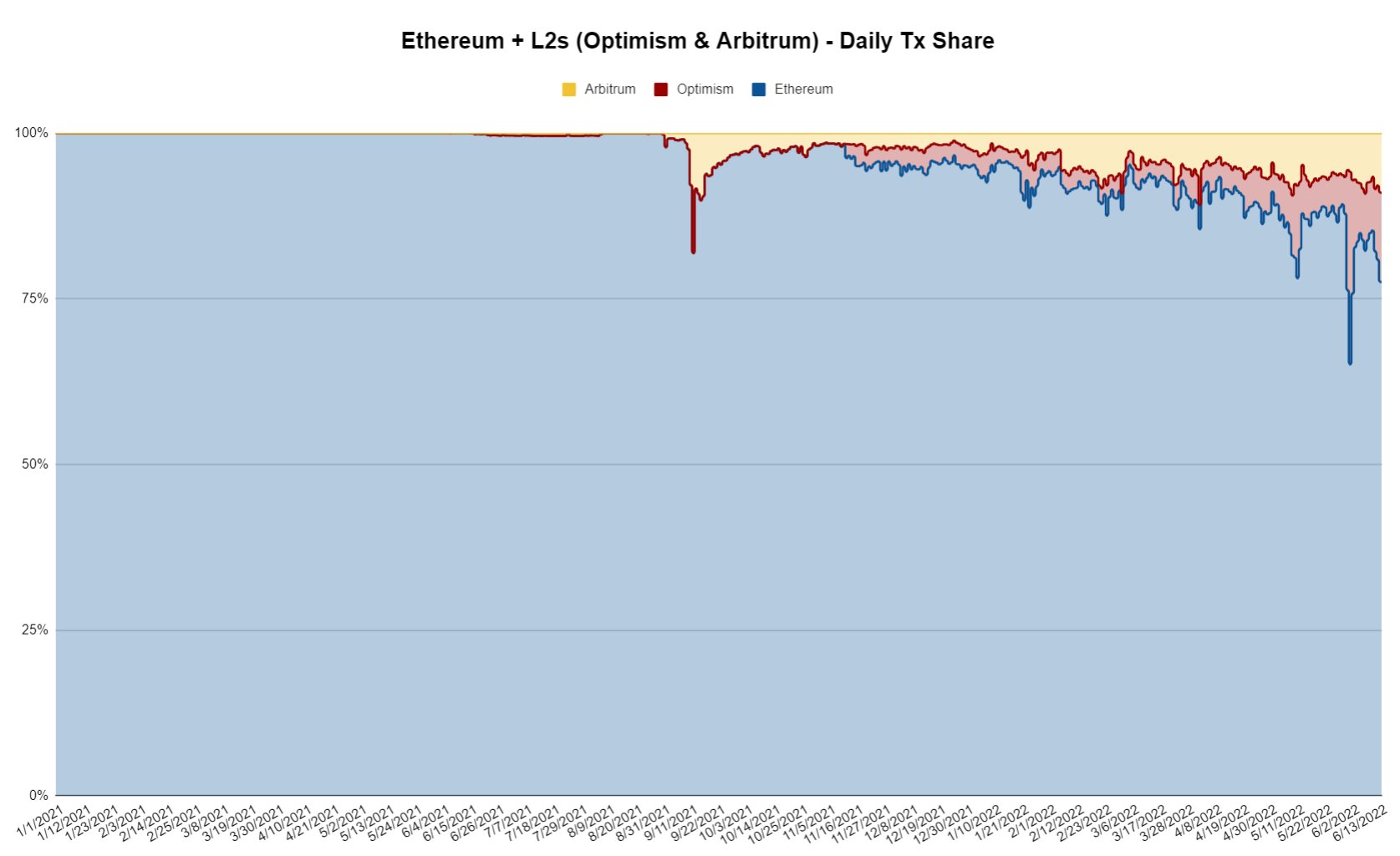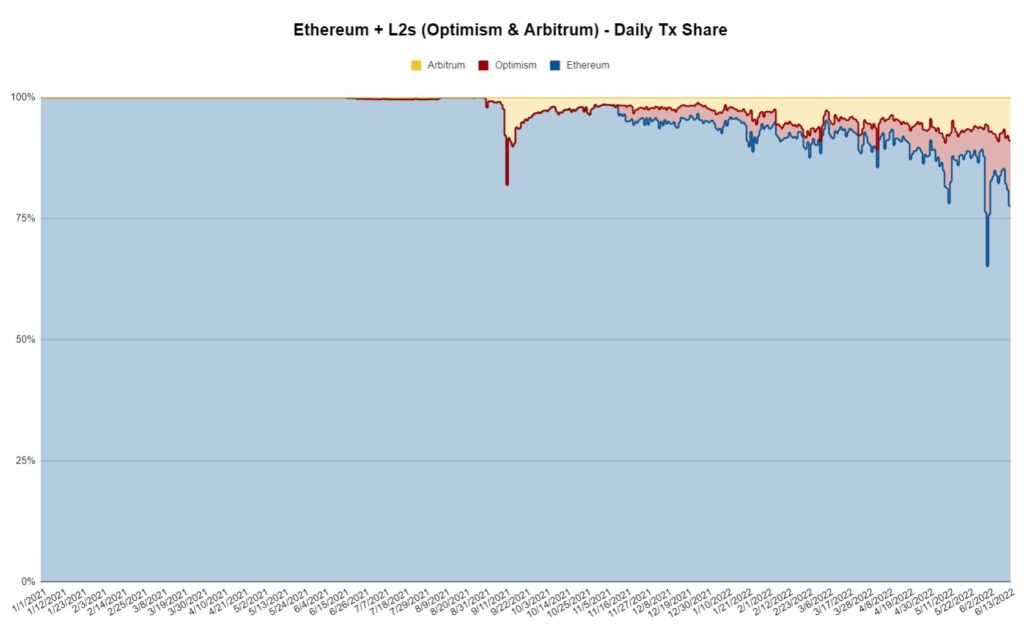 Ethereum rollups are not affected by the price drop
As shown by the graph published by Honkasalo, the trend in the number of transactions in rollups is bullish. This is despite the current bear market for cryptocurrency prices.
This is something consistent with an article recently published by CriptoNoticias detailing that the Ethereum network continues to grow in number of users and these they want to benefit from the cheap transactions offered by rollups.