It will be at the end of this year when we meet a new generation of the pick up signature star of the blue oval for the Old Continent. The Ford Ranger 2022 It will be revealed in just a few months and will be sold in more than 180 countries. According to the American firm, it will feature superior off-road credentials and Ford's dynamic driving DNA.
In the words of the automaker, the new installment of the pick up will be the toughest, most capable and connected Ranger till the date. It has been developed by Ford with the customer in mind and today we can see it rolling in the most extreme conditions. Both in the images and the video we can see it in its natural habitat, off the asphalt.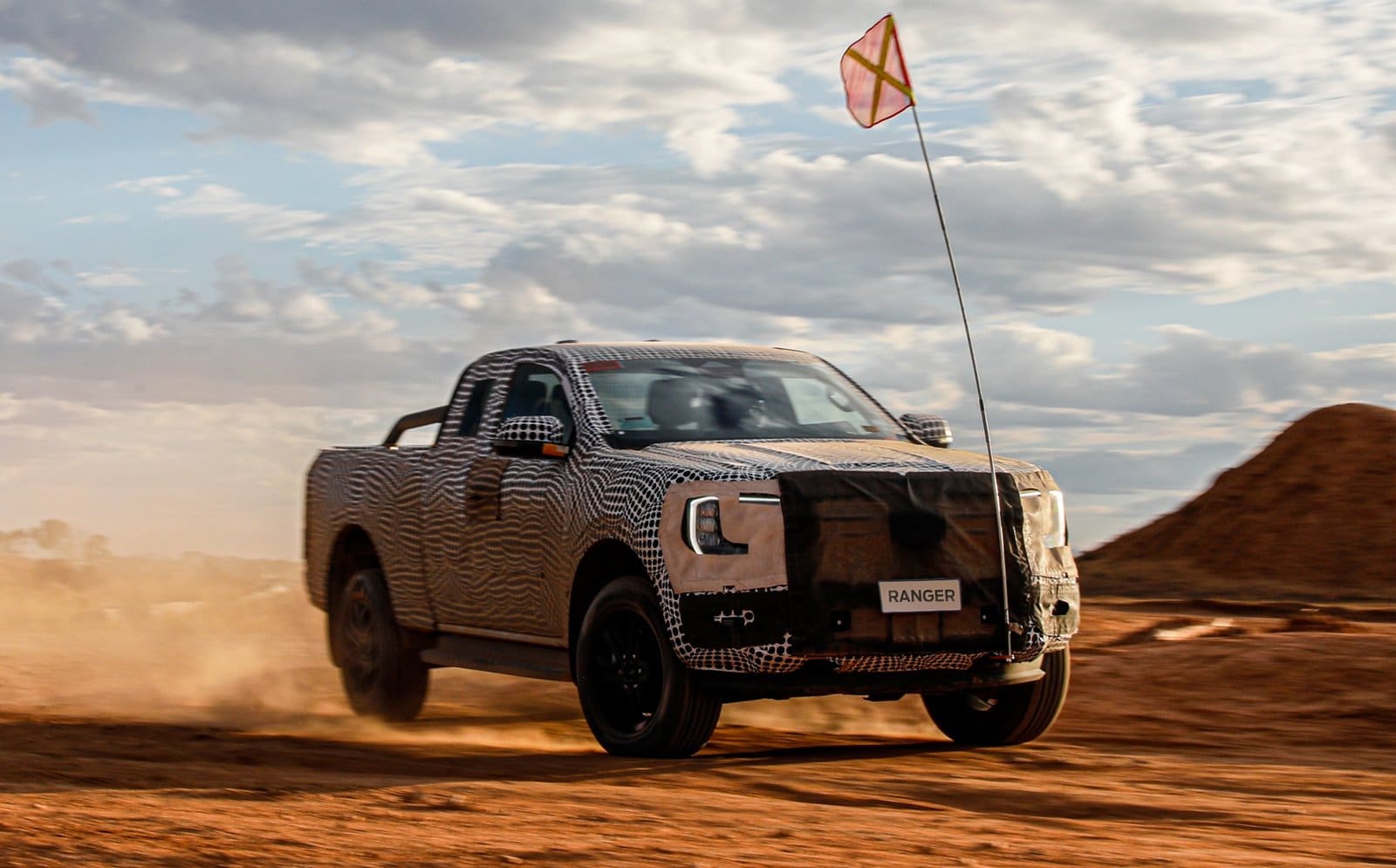 Ford has done its homework and tested the new Ranger for 10,000 kilometers in the desert. According to the brand, it is the equivalent of 1,250,000 km of driving by the customer. The Dearborn-based automaker adds that it also represents the equivalent of driving the Ranger off-road for 625,000 kilometers at maximum payload.
The prototypes had to endure temperatures over 50ºC in an extreme tropical climate. Some of the test vehicles had to cope with alpine passes while towing cargo. Before being tested in the real world, the 2022 Ranger was virtually tested for thousands of hours in computer simulations at Ford Labs.
What do we know about the 2022 Ford Ranger?
At its core, the next generation Ranger will be the ideal companion for work, family and leisure. As we anticipated, the new Ford Ranger will be closely related to the next Volkswagen Amarok, but both companies have promised completely different designs.
Both will go into production towards the beginning of 2022 in the Ford Silverton plant (South Africa). For now the details of the new Ranger are very limited. In the official images, where we see a unit with extensive camouflage, we can distinguish redesigned LED taillights, new wheels and a rear bumper with steps to facilitate access to the box.
Vertical headlights and a single-bar grille with a prominent Ford logo can be seen. We can also see a flatter hood, a more aerodynamic body and a more evolutionary than revolutionary design. Inside, expect 12-inch digital instrumentation and a 15.5-inch upright touchscreen with expanded connectivity.
The news under the hood is a real mystery, but it seems clear that we will see diesel mechanical. There is also speculation about the possibility of a plug-in hybrid option, something that would not be surprising given that Ford has already announced that by 2026 100% of its range of passenger vehicles in Europe will be capable of zero emissions (electric or plug-in hybrids).
Image gallery