The Polaris Slingshot has remained unchanged for a long time, but for two years the brand has not stopped introducing improvements. After the deep cleanup of the range in 2021, the company returned to the fray at the end of the year with an even more complete and interesting 2022 Polaris Slingshot. Now, the firm presents the 2022 Polaris Slingshot Signature LE.
This new special edition is called to become the top of the range. Noted for its tricolor exterior that combines red and black paint with matte bronze details. It is complemented by black badging, special graphics and 18 and 20 inch wheels (front and rear, respectively) with bronze finish. There is no lack of LED lighting and a ventilated sports hood.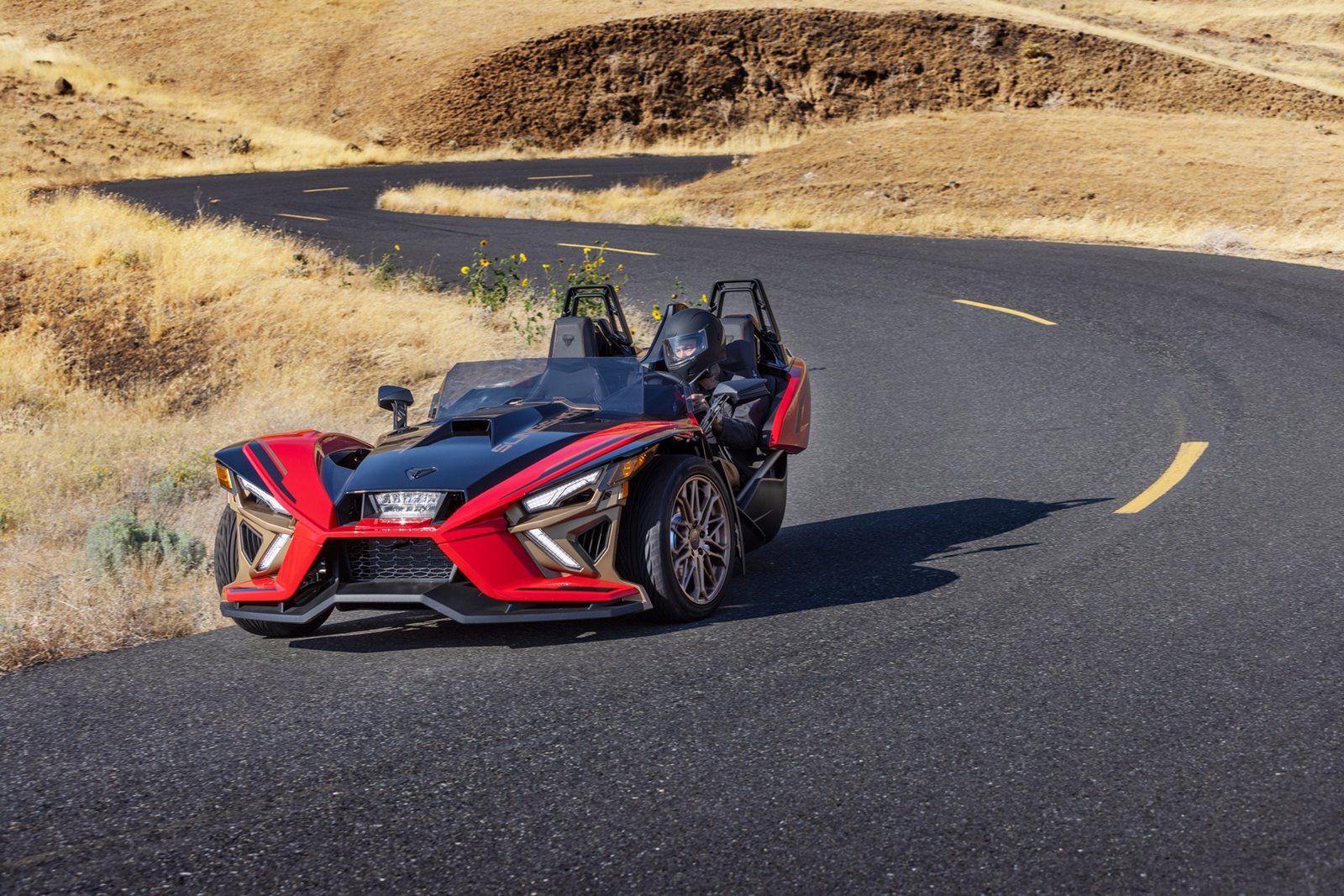 Between equipment heated and ventilated seats are included to compensate for the lack of climate control; an audio system premium Rockford Fosgate with roll-up rim speakers and a Ride Command infotainment system with a 7-inch screen. In it we find GPS navigation and compatibility with Apple Car Play.
In the cabin there are gloss black accents, red contrast stitching and a XKGlow ambient lighting system. The latter adds LED ambient lighting that can be synced to music. It can also be adjusted manually using an app for the smartphone.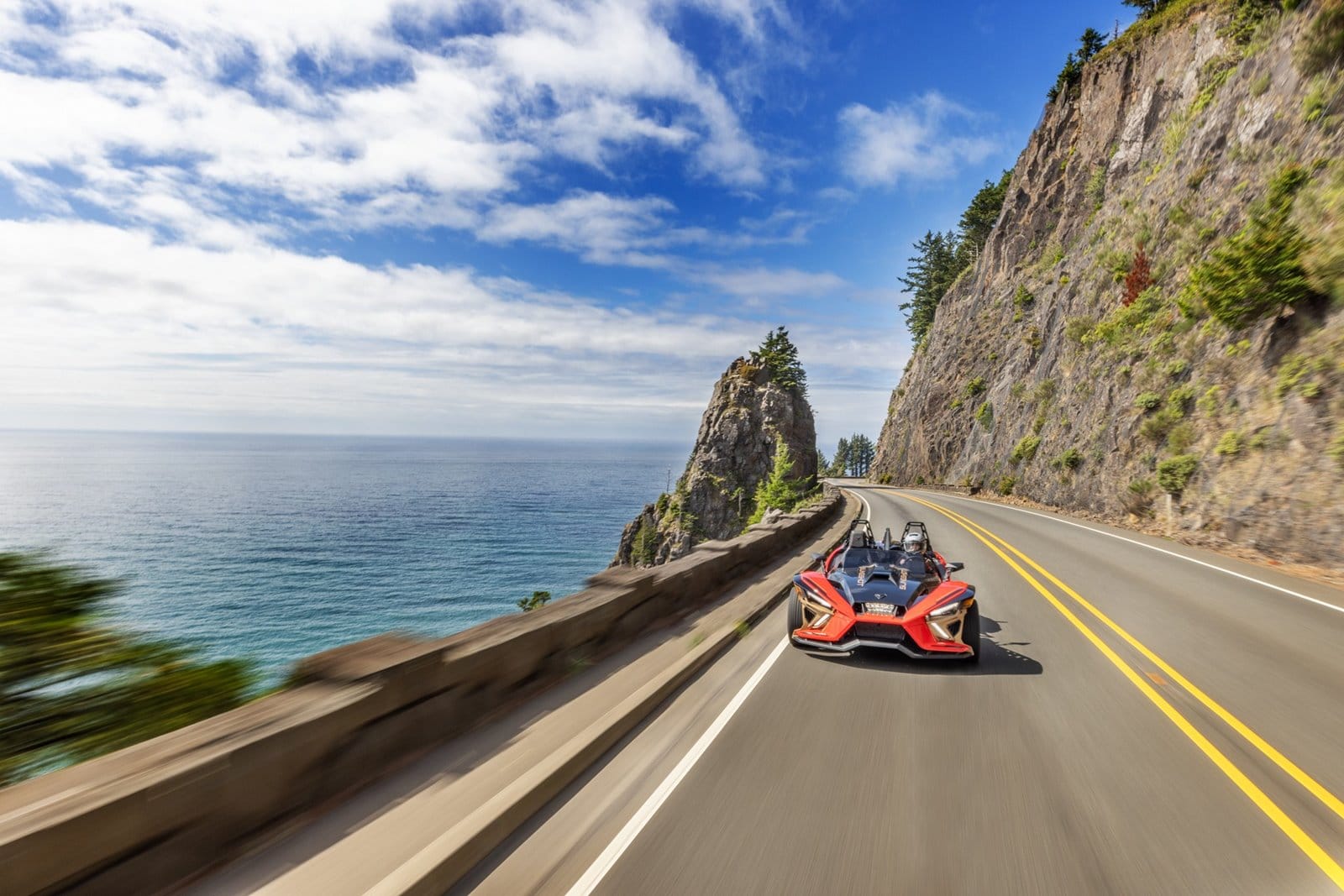 2022 Polaris Slingshot Signature LE Engines & Prices
On a mechanical level, the four-cylinder naturally aspirated block and 2.0 liters. Developed in-house by Polaris, it is called the 'Prostar'. This special edition features 180 hp (133 kW) and 162 Nm of torque. While less power than the 206 PS (151 kW) SLR and R, Stage 1 performance is offered. This adds 25 hp (19 kW) of power.
The traction is rear and the manual transmission with five speeds as standard. The offer also includes an AutoDrive automatic transmission that has been completely retuned to offer smoother, faster and more consistent changes. It is accompanied by some revamped shift paddles. In all versions there is a function Hill Hold.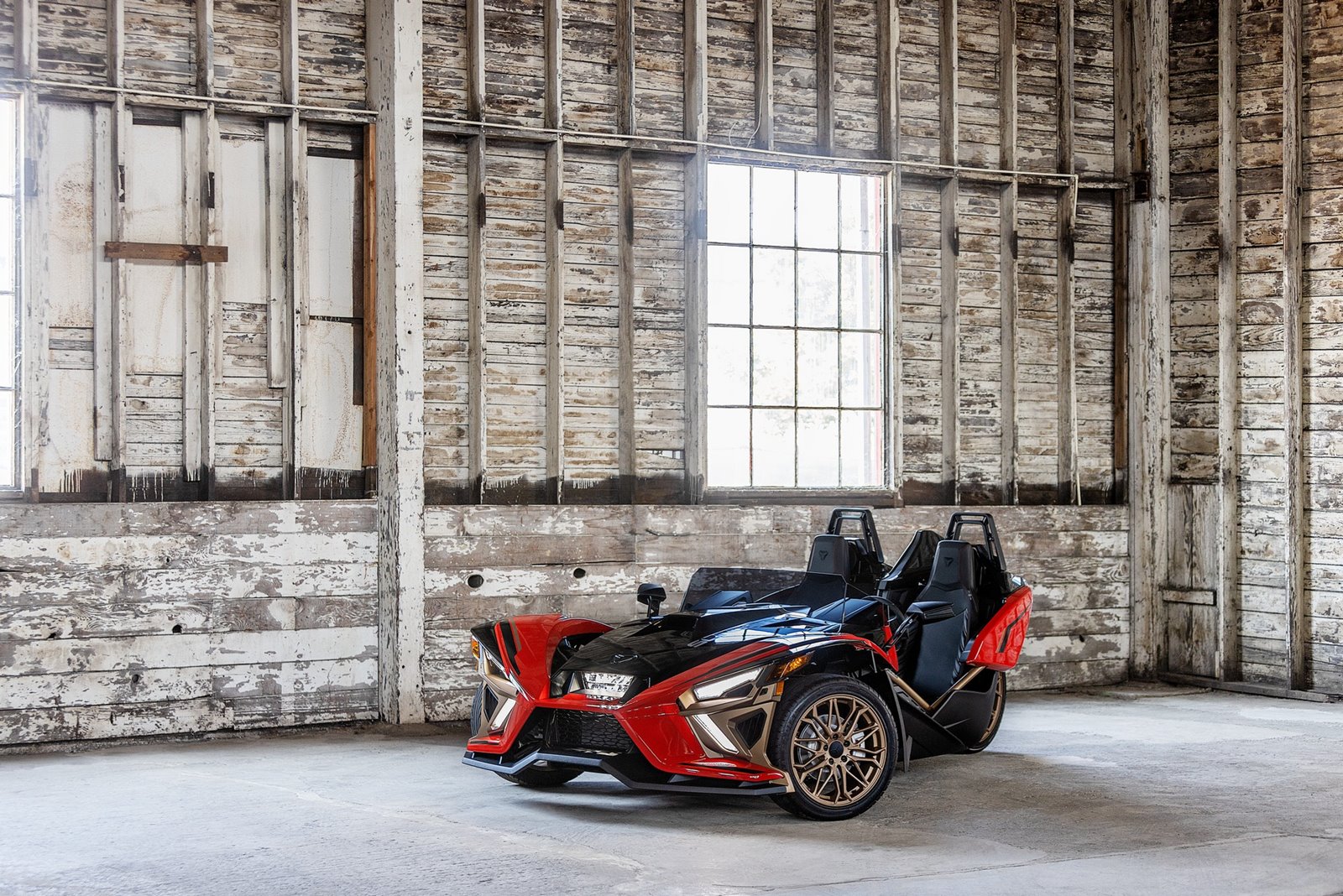 The 2022 Polaris Slingshot Signature LE will arrive in dealerships shortly. Its price starts at 34,999 US dollars (€30,750 at the current exchange rate). If we opt for the automatic transmission, the figure rises to 36,749 US dollars. These are approximately €32,288 at the current exchange rate.
Image gallery