The signature of the blue oval has just revealed the Ford Ranger Raptor 2023. The second generation of the model will arrive at European dealerships in late summer. It will do so with a V6 EcoBoost engine as a great novelty. That means it will be the first variant of the new Ranger to be available in Europe, followed by the Wildtrak in spring 2023.
We propose one visual comparison so that you can judge for yourself the changes that the pick-up. The new Ranger is the third addition to the current Raptor family, joining the F-150 Raptor and Bronco Raptor. This generation will indeed come to the United States.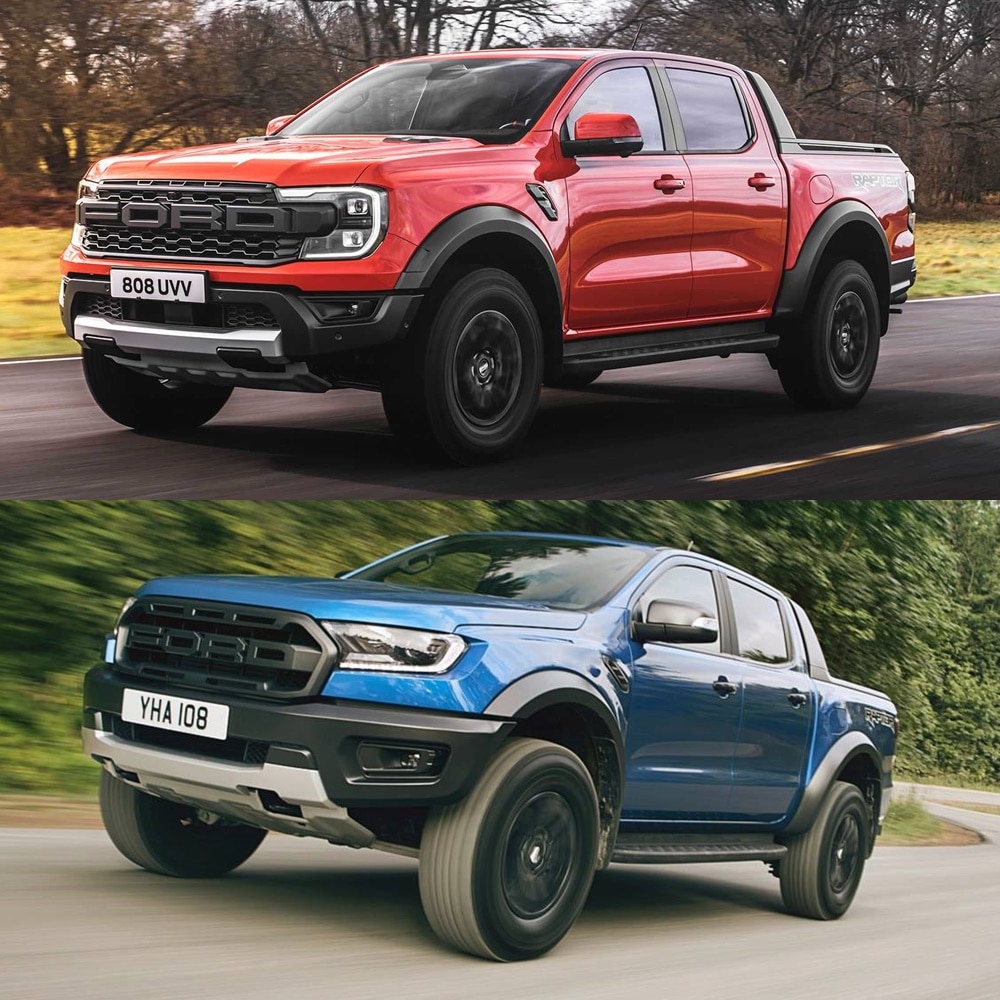 The diesel variant of the Ranger Raptor It will arrive in 2023, but it will be available only in some markets. Ford hasn't disclosed pricing, though it's clear the new Raptor V6 will be more expensive than its predecessor. Developed by Ford Performance, it is the flagship version of the pick-up. It offers the best combination of performance and off-road capability.
Evolution in the design of the Ford Ranger Raptor
The Ford Ranger Raptor inherits the main design features of the new generation of the pick-up. To these it adds a much more robust appearance. Widened wheel arches cover wider tracks. They house the new 17 inch wheels shod with huge 32-inch off-road tires. The ground clearance has also increased.
The bespoke bumpers are complemented by skid plates, aluminum running boards, a unique grille with Ford lettering, hood scoops and Raptor decals. Underbody protection has been improved. Now includes a larger front skid plate made of 60mm thick high tensile steel.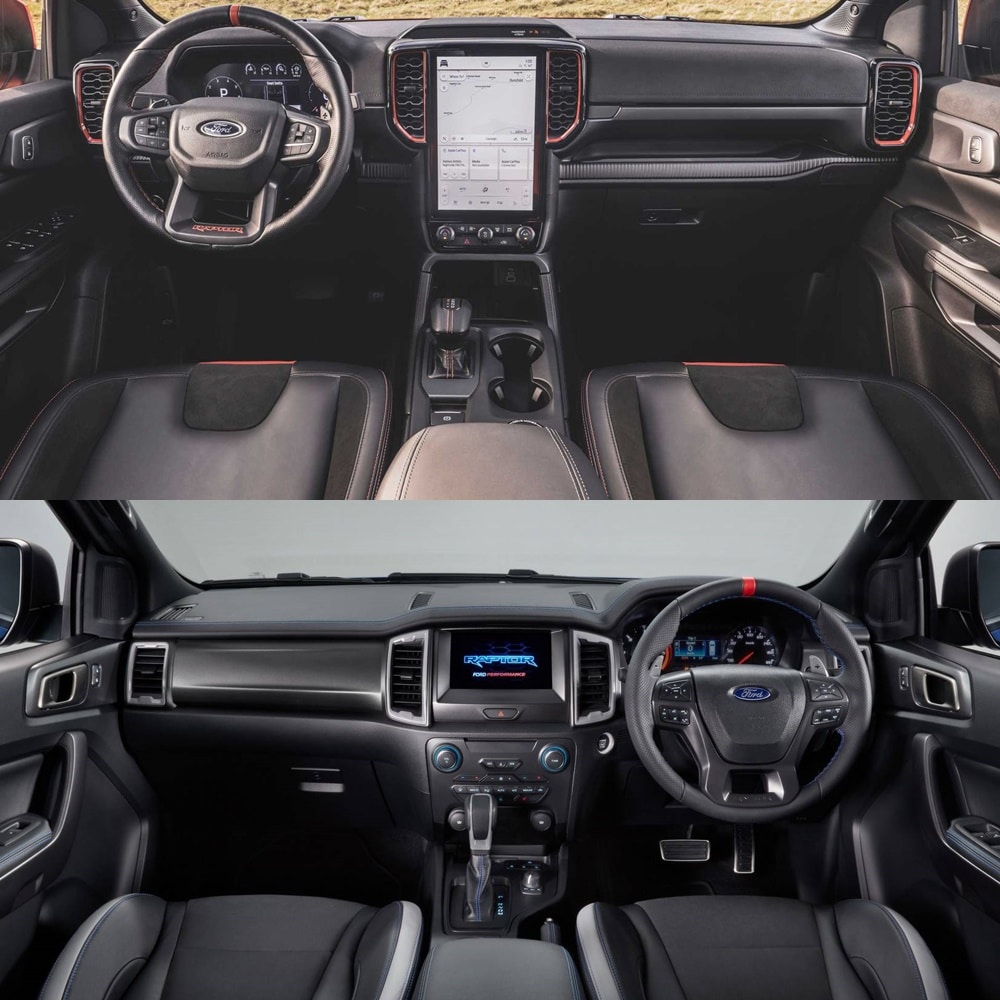 We find additional protections for engine and transfer case. At the rear, the two exhaust outlets and the twin towing hooks are the protagonists. Inside, Ford has added a couple of sport seats inspired by fighter planes that offer greater grip. We also see other exclusive details.
It is the case of red stitching, a leather steering wheel premium with heating and magnesium cams and ambient lighting. Between standard equipment there's Matrix LED headlights, a 12.4-inch digital instrument cluster, a massive 12-inch center touchscreen with SYNC4, and a 10-speaker B&O sound system.
New EcoBoost V6 engine
The Ranger Raptor will continue to be available with the twin turbo diesel block 2.0-litre four-cylinder from its predecessor in select markets, including Europe from 2023. However, this new generation adds a new petrol engine 3.0-liter EcoBoost V6 and twin turbo. This offers significantly improved performance.
In European specification, the V6 develops 288 hp (212 kW) and 491Nm of maximum torque. They are quite modest figures for the dimensions of the mechanics. For example, in Australia this same block will produce 397 hp (292 kW) and 583 Nm of maximum torque. The reason is simple, to comply with the strict emission standards of the European Union.