Little presentation needs the fifth generation of Toyota supra, a sports car in its purest form, with no compromises that diminish the pleasure of the driving experience thanks to the classic shape of a front-mounted six-cylinder in-line engine and the more than extensive collaboration of BMW.
The same is true inside, where comfort, technology and sportiness go hand in hand, all in a cut container premium. It is a great car, perhaps not as iconic as the last generation of 1994, but in any case one of those few sports cars that no longer remain.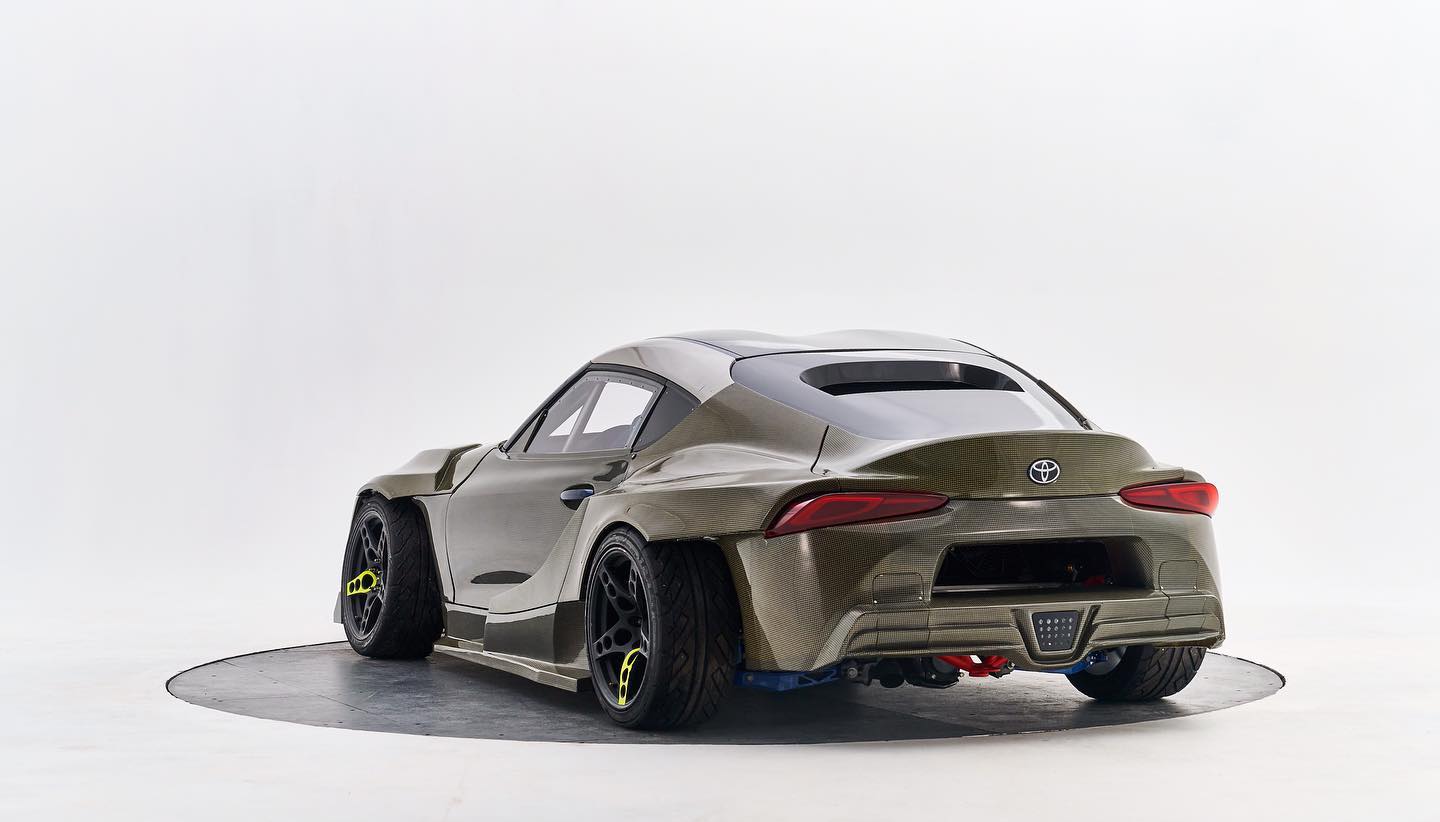 The model has been criticized by many since it hit the market, but few have truly seen its full potential. To prove it, HGK racing team has just unveiled its latest beast of drift, which has been in the process of development for the last 12 months and has been baptized as Eurofighter.
In it you can see important aesthetic novelties such as flared body panels, a new suspension scheme and larger tires prepared to delight us with endless skids. Interestingly, the body is made of a mixture of carbon fiber and kevlar, which gives it that unique tone.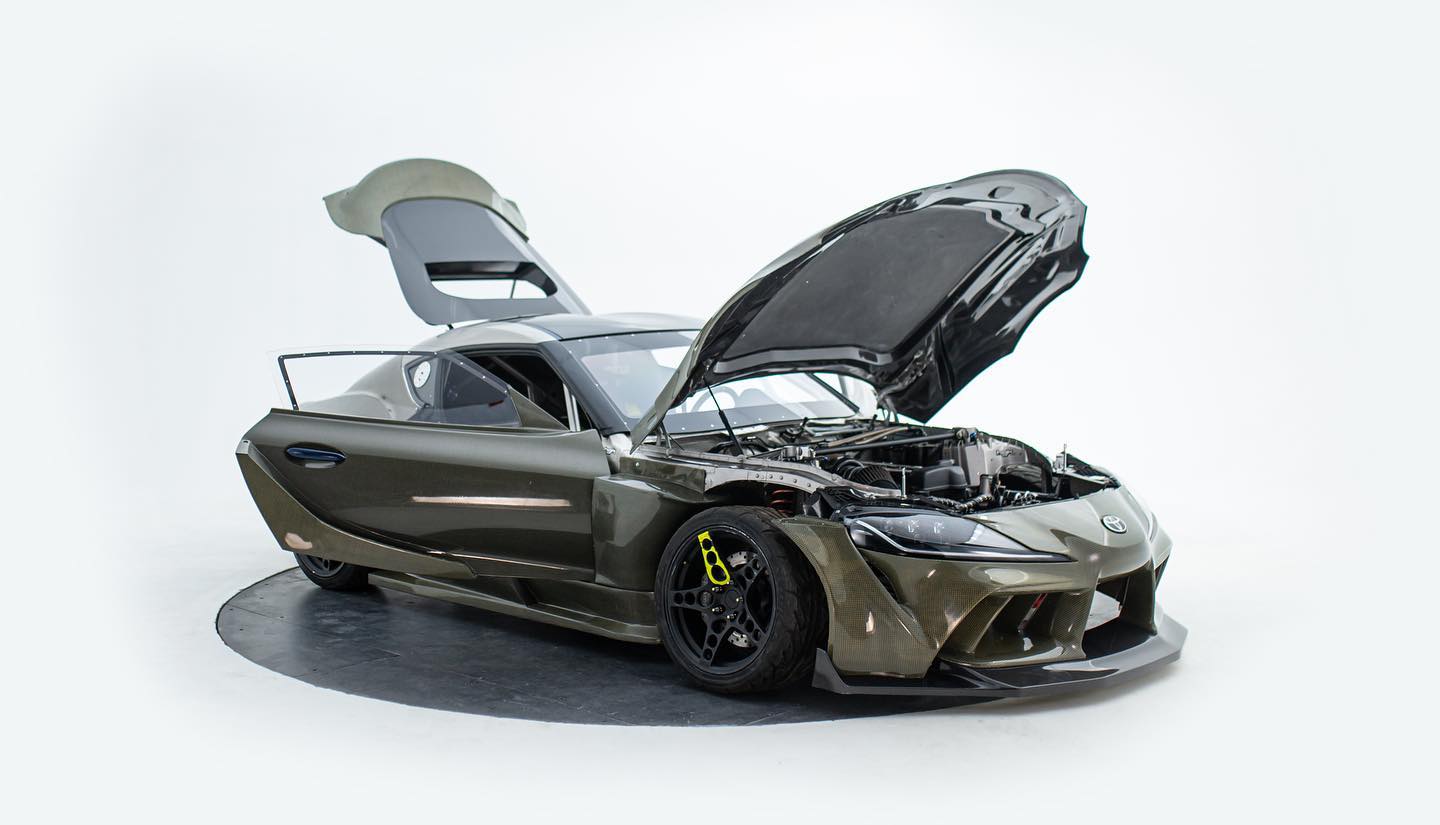 At the same time, it guarantees its resistance and lightness, which is complemented by some Lexan windows, instead of traditional glass. HGK Racing Team has also equipped the car with a new steering column and powerful Wilwood brakes. But we are not just talking about a Toyota Supra aesthetically prepared to go sideways.
There are also many who have criticized that the BMW B58 block is not an engine capable of withstanding large overdoses of power as it was the case with the popular Japanese 2JZ block, hence its creators have introduced under the hood a 2JZ-GTE engine equipped with two turbochargers and a number of upgrades.
This package increases the power to a not inconsiderable 1,000 hp. It is associated with a Samsonas streaming with a two-disc clutch that drives the rear wheels. No wonder it has always been considered one of the best high performance engines ever produced …
Image gallery