Take advantage of all the sprouts out there and enjoy a meal rich in nutrients and very easy to prepare. Ideal for breakfast with the family.
If the only germinated that you know is that of alfalfa, we have news for you, because there is a great variety of other types of delicious sprouts and with which you can give it a twist to your daily recipes. We share these recipes that you can enjoy for breakfast, lunch or dinner, ideal to enjoy as a family!
It may interest you: All about wheatgrass and why take it on an empty stomach
Benefits of eating sprouts
According to the chef Sofia Tirado, of Cultivos Naturales San Francisco, «the sprouts are live foods which contain the greatest benefits for the body. They contain vitamins A, E and C, zinc, fiber and enzymes to keep the immune system healthy.
Another huge benefit of this food is its high degree of chlorophyll. This element improves blood circulation and helps the best nutrient transport.
Eggs stuffed with onion sprouts
You need:
1/2 package of onion sprouts.
4 eggs
3 tablespoons of mayonnaise
1/2 red bell pepper
Salt and pepper to taste
In a pot, bring enough water to boil to cover the eggs. At the boiling point, add the eggs and leave them for 12 to 15 minutes.
Cut the bell pepper into small cubes and mix it in a bowl with the onion sprouts. Add salt and pepper.
When the eggs are done, put them in a stream of cold water to remove the shell easily. Once clean, cut them in half and remove the yolks.
Add mayonnaise to the sprout and pepper mixture. Then use it as a filling for the halved eggs and refrigerate them until ready to eat.
Recommended: KNOW THE DIFFERENT EDIBLE SPROUTS AND THEIR PROPERTIES
Sweet crepes with beet sprouts
You need:
1/2 package of beet sprouts
2 eggs
1 cup of wheat flour
1 cup of milk
1/4 teaspoon of salt
2 tablespoons melted butter
Filling of your choice (jam or dried fruits)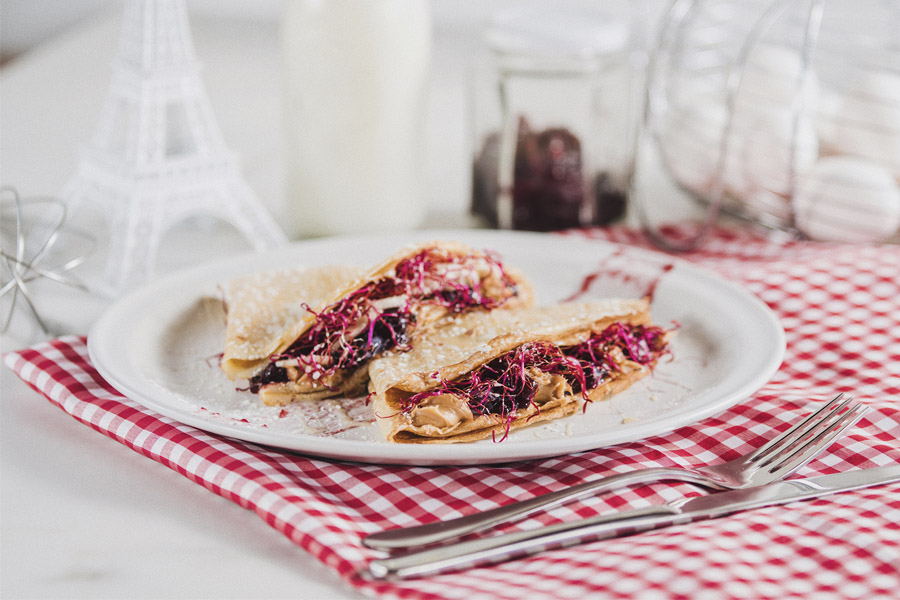 In a bowl, place the flour and eggs. Beat with a balloon whisk and add the milk little by little and beat until incorporated. Add the salt and butter and beat until smooth.
Heat a skillet over medium-high heat, lightly grease and pour 1/4 cup of the batter for each crepe.
Cook the crepe for 2 minutes until the underside has turned light brown. Flip it over when it's ready.
Fill each crepe with beet sprouts and jam or nuts. Serve and enjoy.
Spiced amaranth sprout smoothie with pumpkin
You need:
cup amaranth sprouts
1 cup pumpkin puree
1 teaspoon maple
1/2 teaspoon cinnamon
1 cup of almond milk
1 tablespoon of almond butter
1/2 teaspoon pumpkin spice
For the pumpkin spices:
3 tablespoons ground cinnamon
2 teaspoons of nutmeg
2 teaspoons ground ginger
1 and 1/2 teaspoons of ground clear.
(Stir everything and you're done).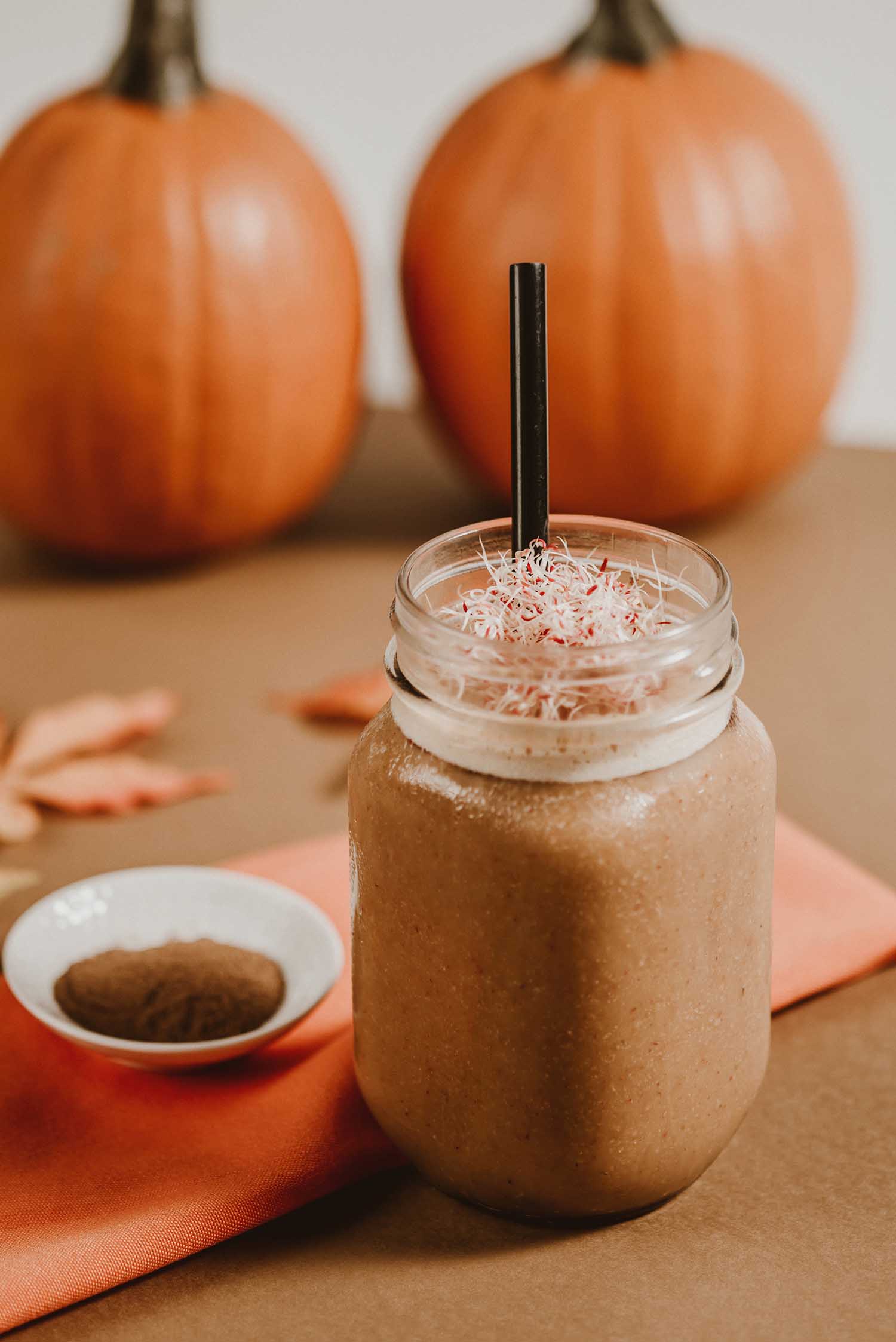 To make it cold: Place all the ingredients in the blender with ice to taste and serve.
To make it hot: Put all the ingredients except the sprouts in a pot and boil for 3 minutes. Once boiled, add the amaranth sprouts and serve.
Don't miss: Recipes with egg for breakfast or dinner that have no fault
By: Vanidades Newsroom with information from Cultivos Naturales San Francisco