Every day, 500 million users interact with stories on Instagram. This ephemeral publication format has become essential to integrate into its social media strategy. Available only for 24 hours, Instagram stories make it possible to highlight the DNA of brands by sharing information or simply moments in the life of the company with the goal of engaging the audience.
> Download: The 2021 Instagram Trends Report" align="middle"/>
There are different themes to use to publish stories. Here are 30 examples of successful Instagram stories to inspire you.
Examples of backstage stories
The backstage stories aim to show behind the scenes. This is a great way to bond with the audience.
This type of story is very popular with users of the Instagram platform, because it allows brands to be more humanized.
Sarenza
Among the examples of backstage Instagram stories, the French e-commerce site Sarenza readily lends itself to the game by showing behind the scenes of some of its shootings.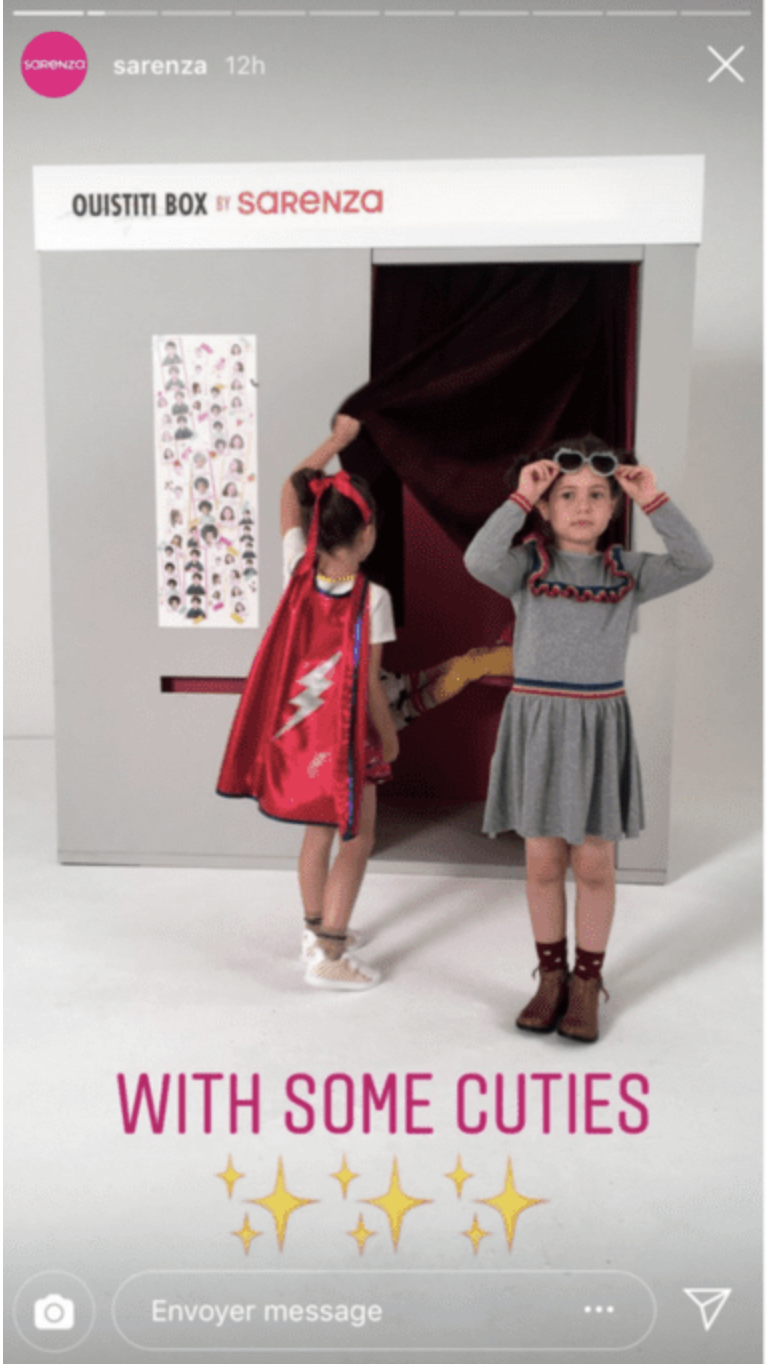 Sézane
The ready-to-wear brand Sézane also very often shares the backstage of the photo shoots it carries out for its new collections.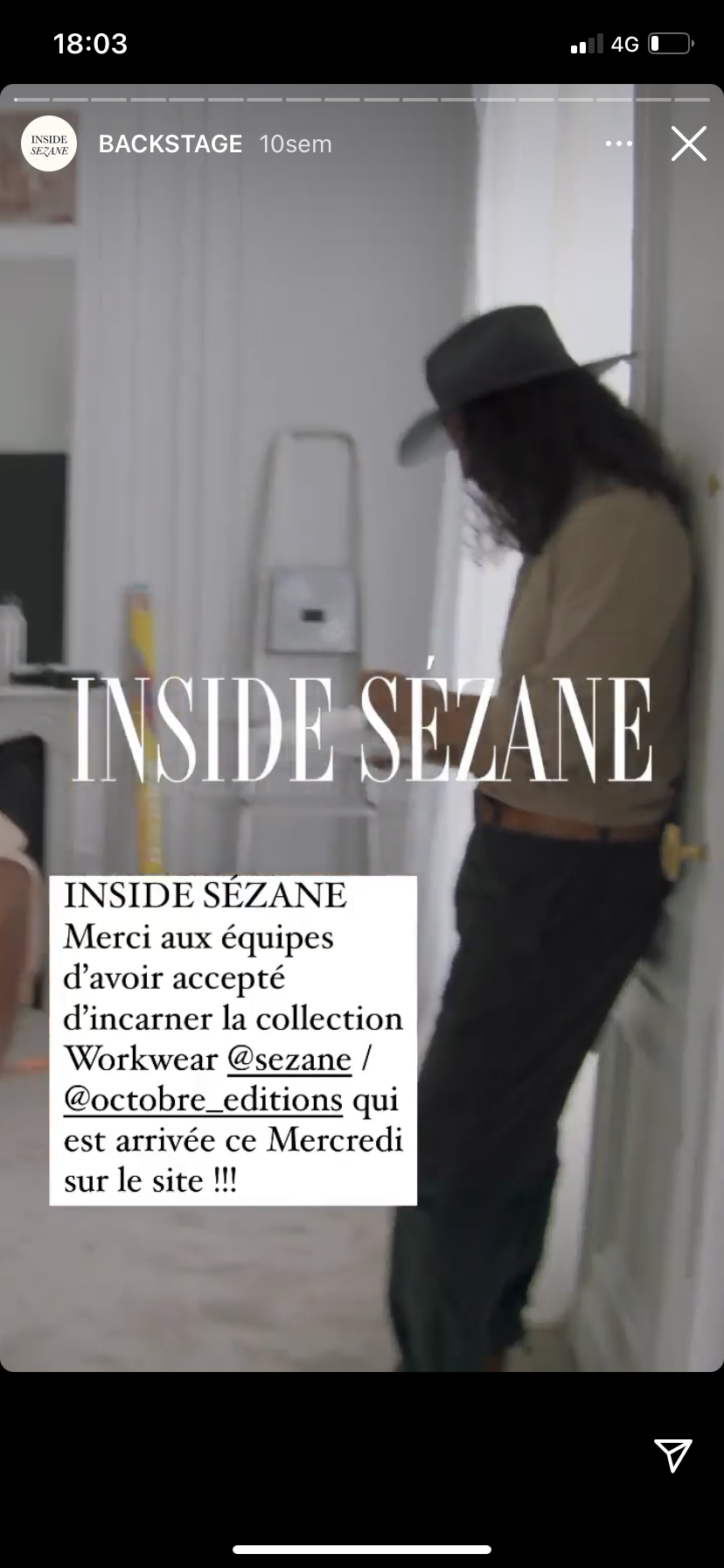 L'Oreal Paris Makeup
During major events such as the very famous Cannes Film Festival, the emblematic cosmetics brand L'Oréal Paris likes to share stories throughout the event of the preparation of the stars. A great way to bring this event to life from the inside for your audience.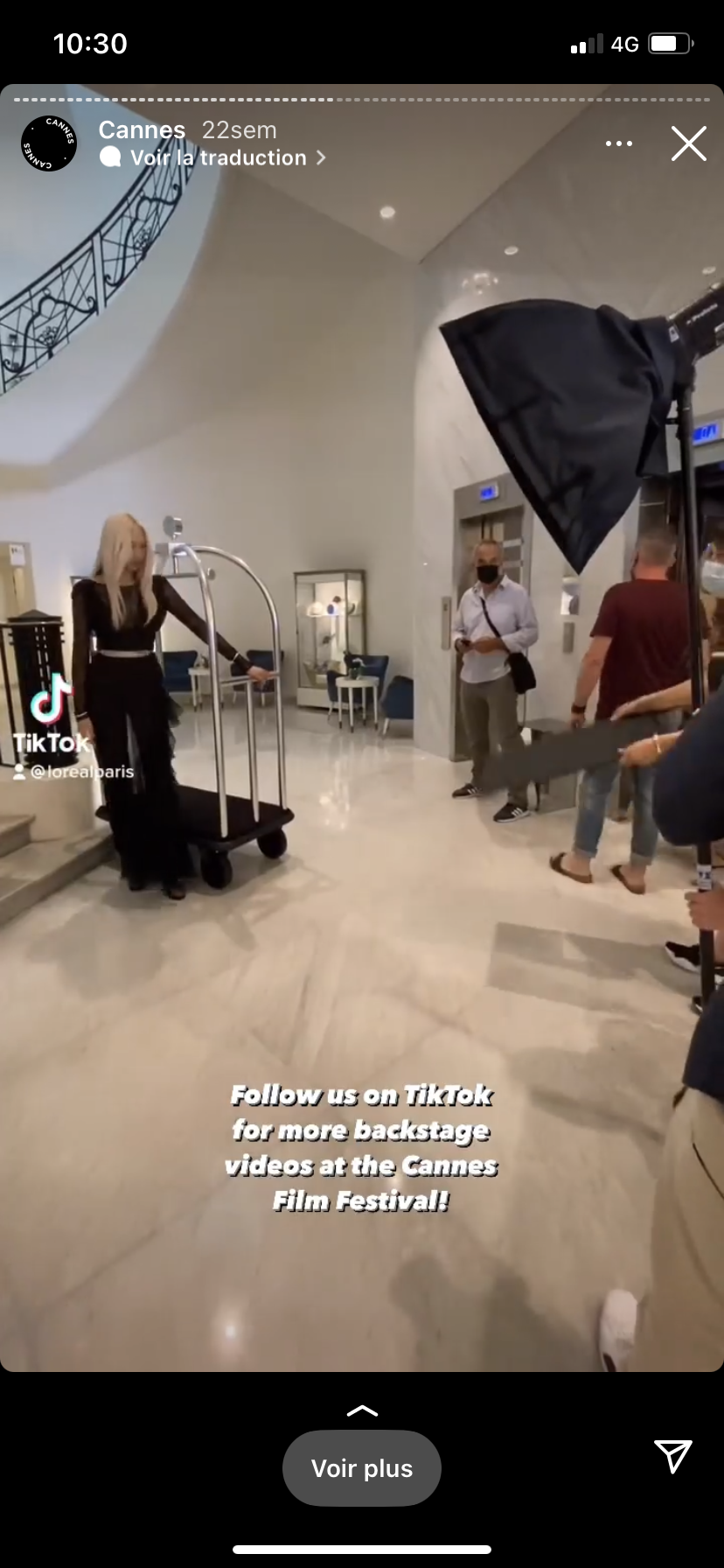 Zalando
The Zalando e-commerce platform has also been tempted by the publication of backstage-type stories. During the photo shoot for its new capsule collection in collaboration with Viktor & Rolf, the brand shared a few stories with its loyal Internet users to show behind the scenes.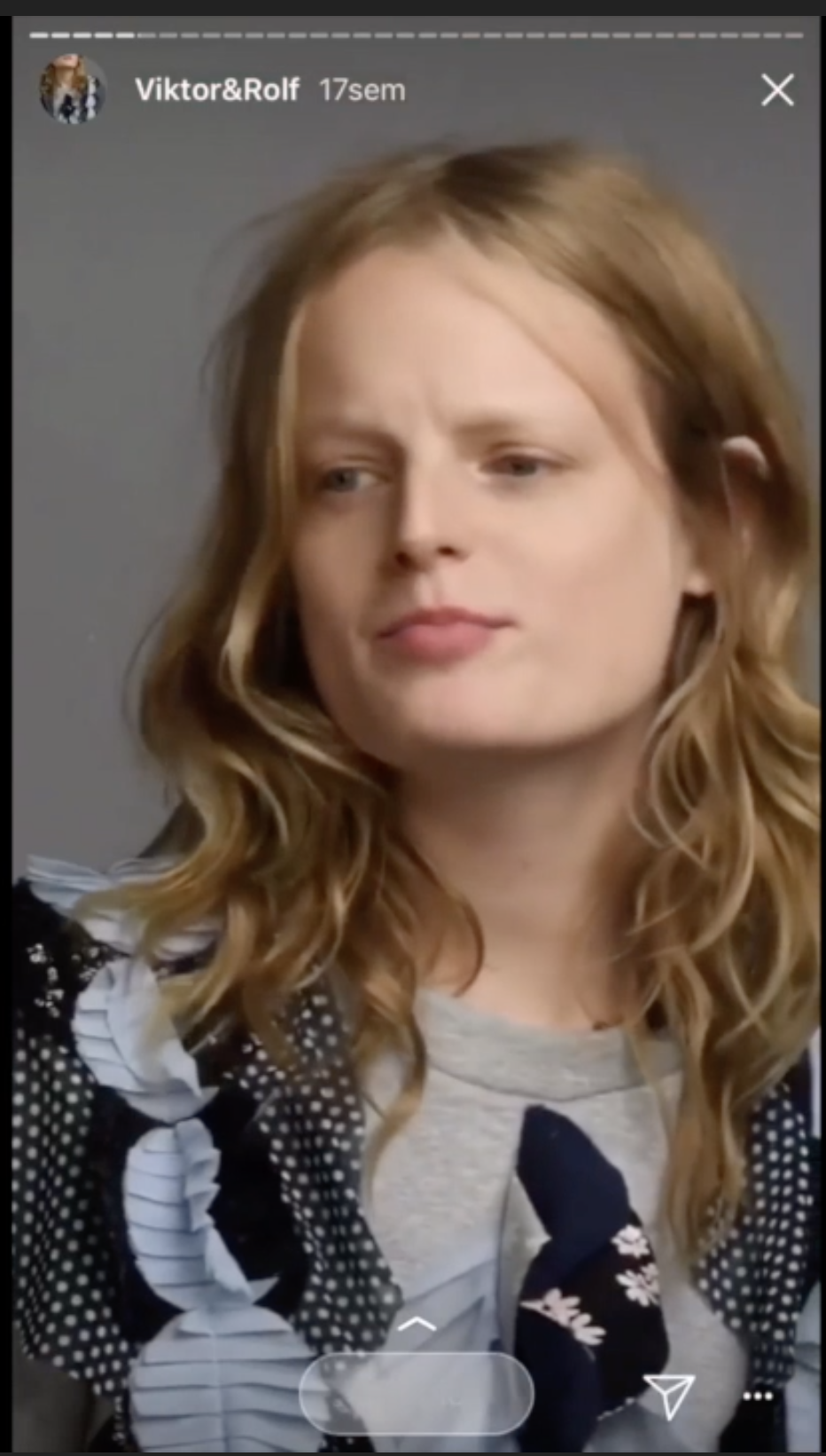 Dior
Luxury brands like Dior are also tempted by backstage stories to highlight the unfolding of their haute couture fashion shows. This is a great way to share these usually very closed events.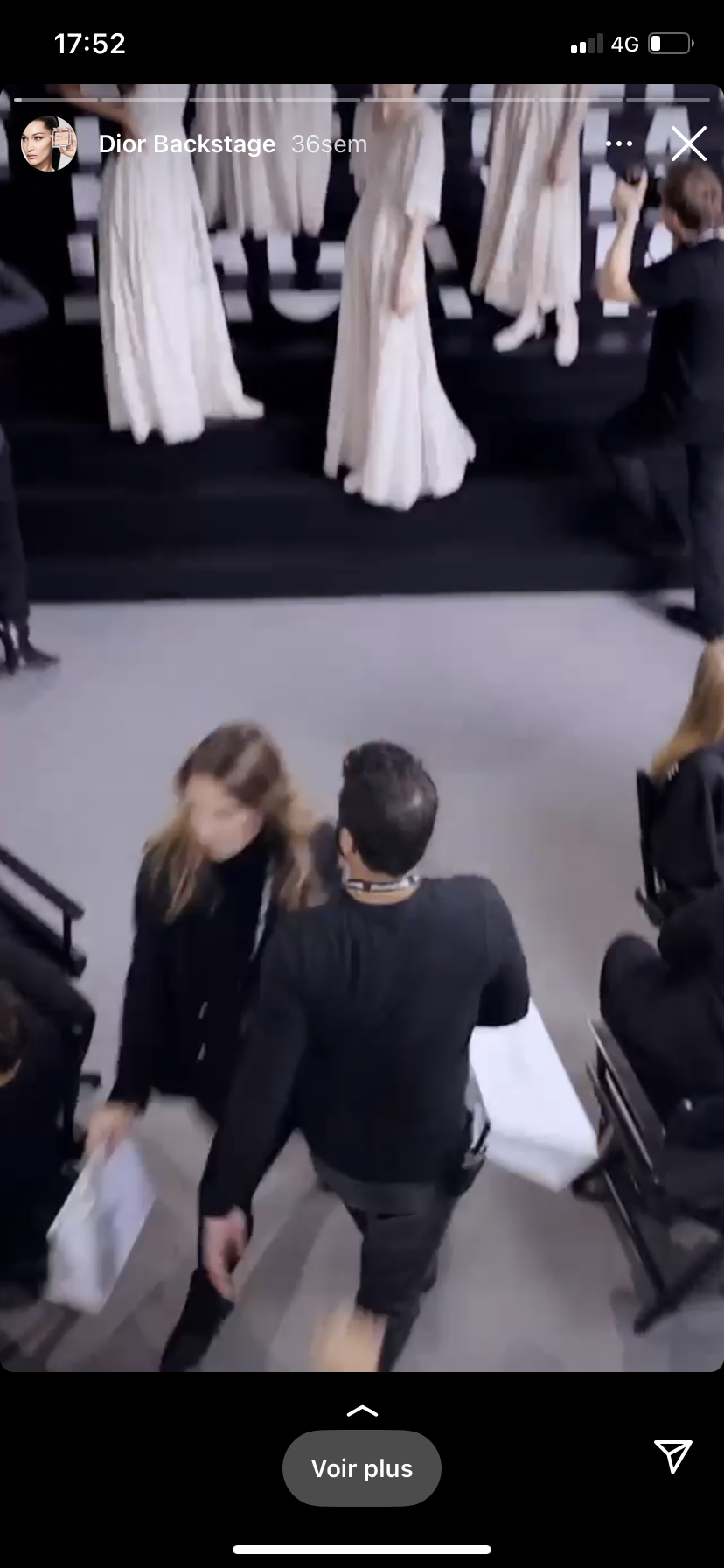 Examples of educational stories
The main goal of educational stories is to inform and help Internet users by sharing information about a product, the benefits of an ingredient, a highlight of a production technique or even key figures of a cause. defended by the brand.
HubSpot
The B2B company HubSpot educates its target via its Instagram stories by providing feedback on certain TED conferences. A good way to introduce inspiring personalities to your audience.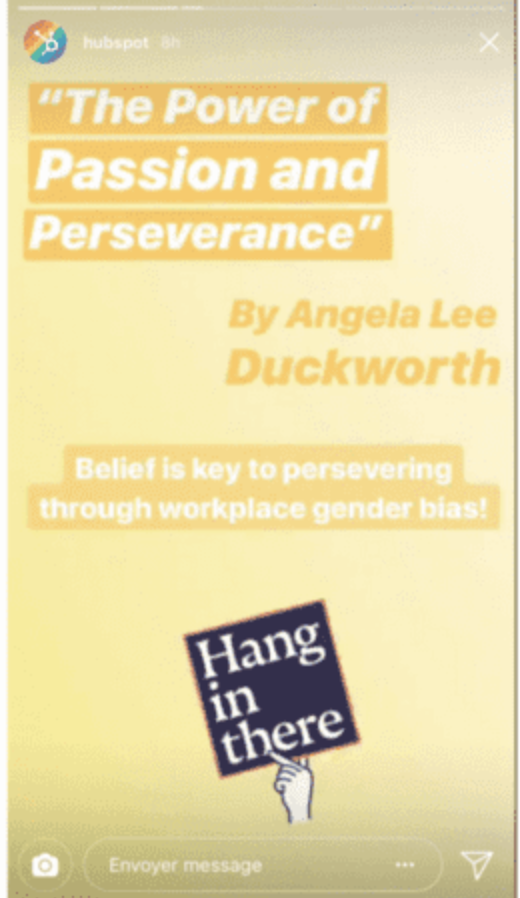 Venus and Gaia
In its educational stories, the mulberry silk accessories brand Venus et Gaïa, informs its subscribers of all the benefits that silk brings to skin and hair.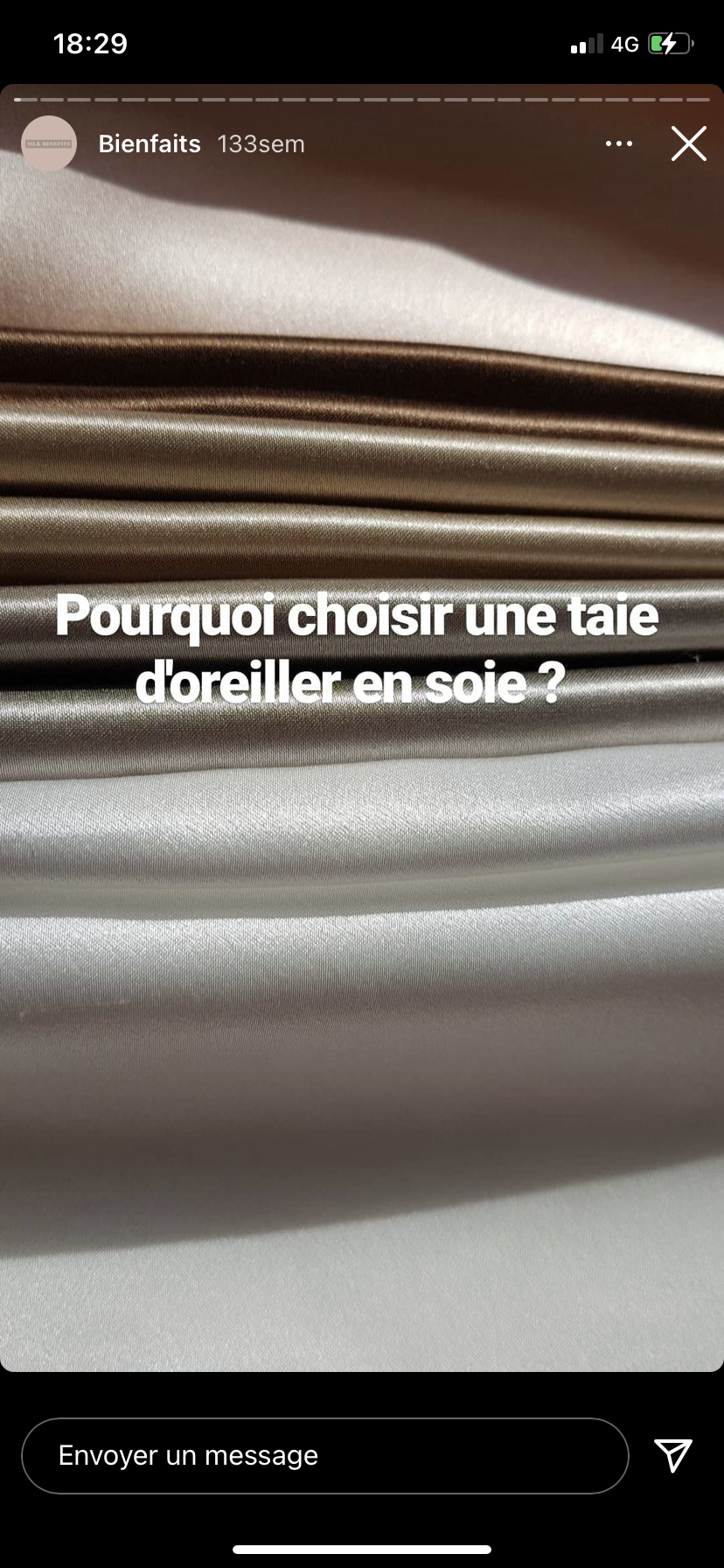 Aroma Zone
Aromazone, a benchmark in the marketing of natural ingredients for cosmetics, regularly publishes educational stories in which the brand informs its audience about the benefits of certain ingredients such as essential oils. In addition to that, their stories contain tips for better using the products.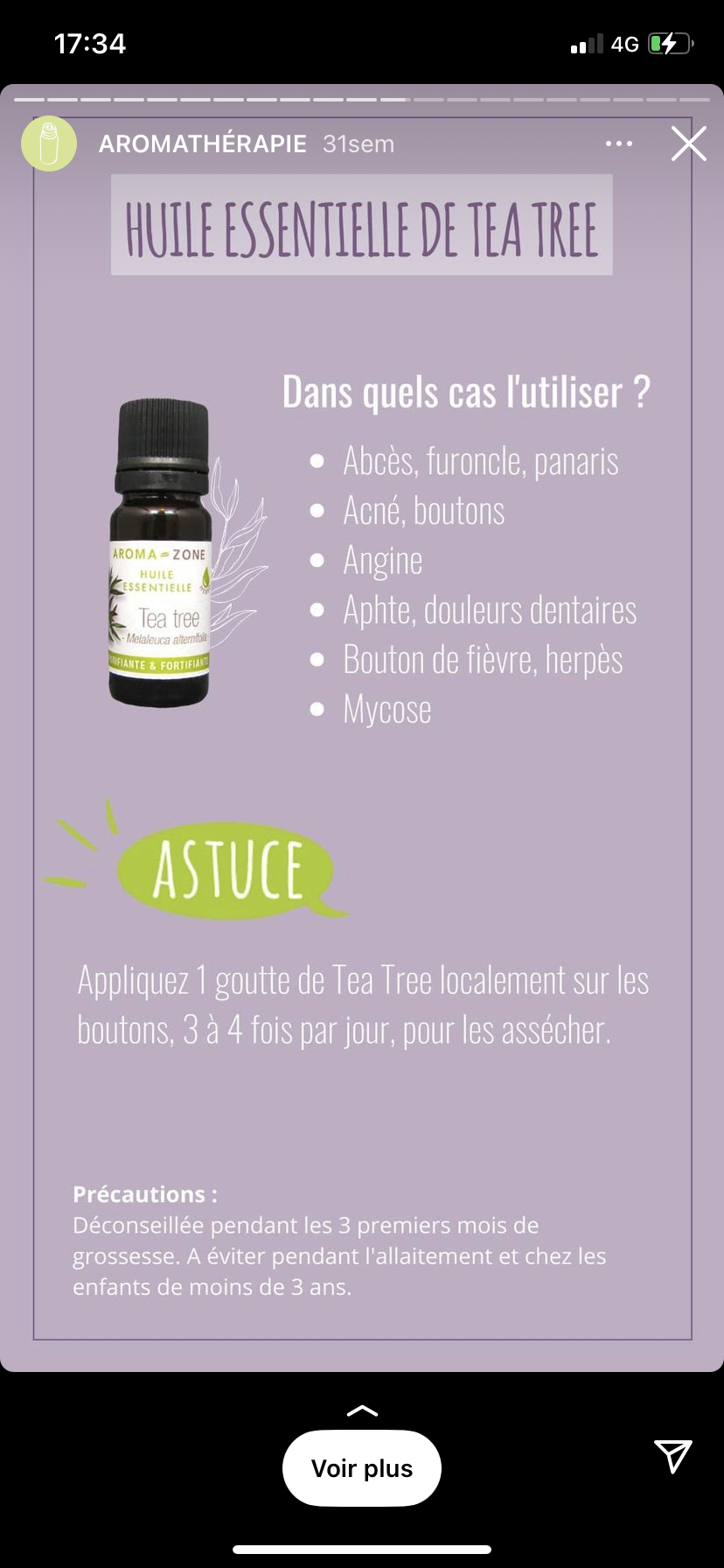 Good mouth
The Bonne Gueule men's ready-to-wear brand teaches users about the origin and method of dyeing their Selvedge jeans. Thanks to the educational stories, the brand also highlights the advantages of Selvedge denim.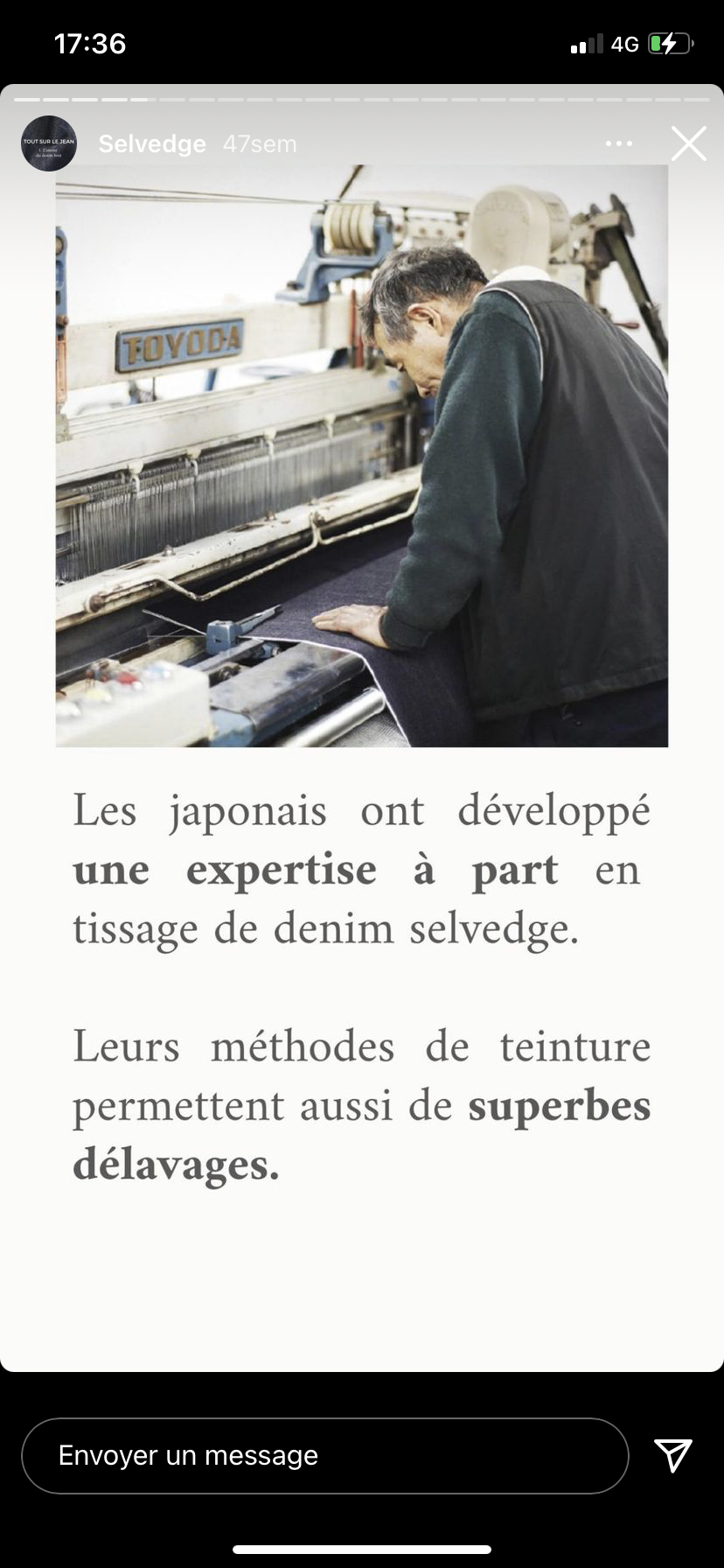 Marcel et Fils Bio
Marcel et Fils regularly offers informative stories on the benefits of the ingredients found in some of their products. In this example of an educational Instagram story, Marcel et Fils advocates the benefits of matcha to its Internet users.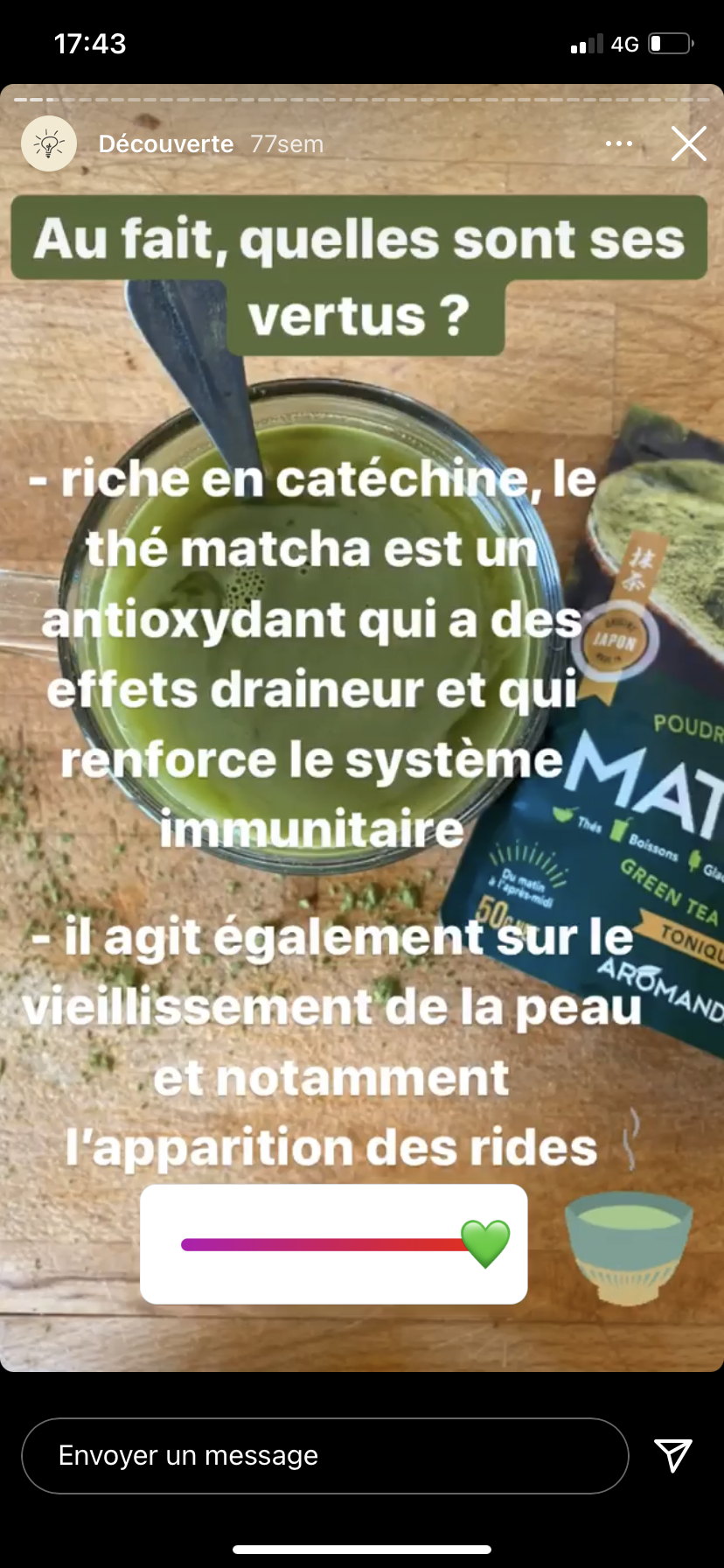 Examples of survey stories
The story survey is a great tool for engaging the audience. Very useful for conducting marketing surveys, this type of story also allows you to give importance to the audience by showing them that their opinion counts.
Buffer
From time to time, Buffer posts polls in his Stories. This example highlights a survey which, in addition to engaging the target, also invites them to come and see the results the next day.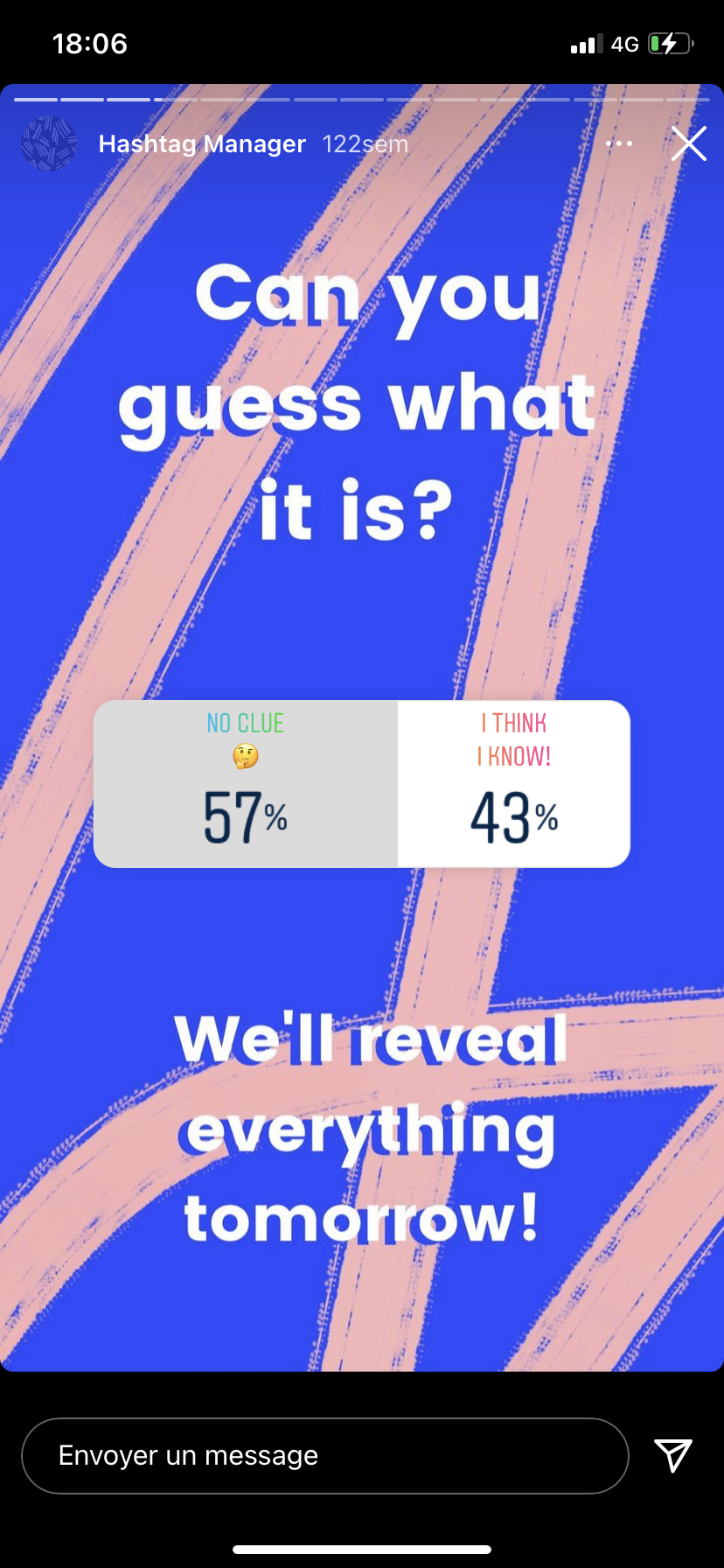 Airbnb
Airbnb also uses surveys like in this example story to communicate with its users which makes the health obligations of rental companies more fun.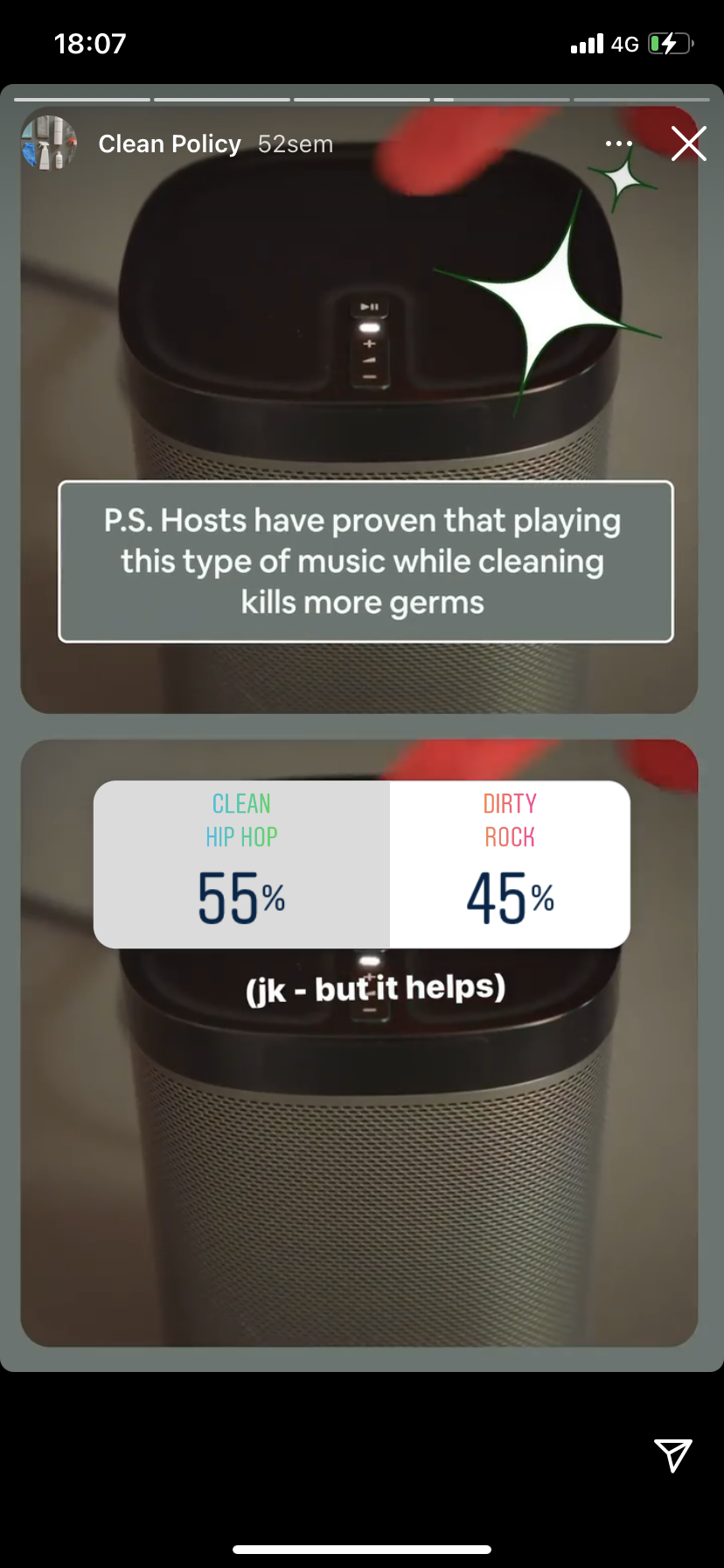 House of the world
Maison du Monde regularly publishes surveys to find out the tastes of its audience in terms of interior and exterior decoration.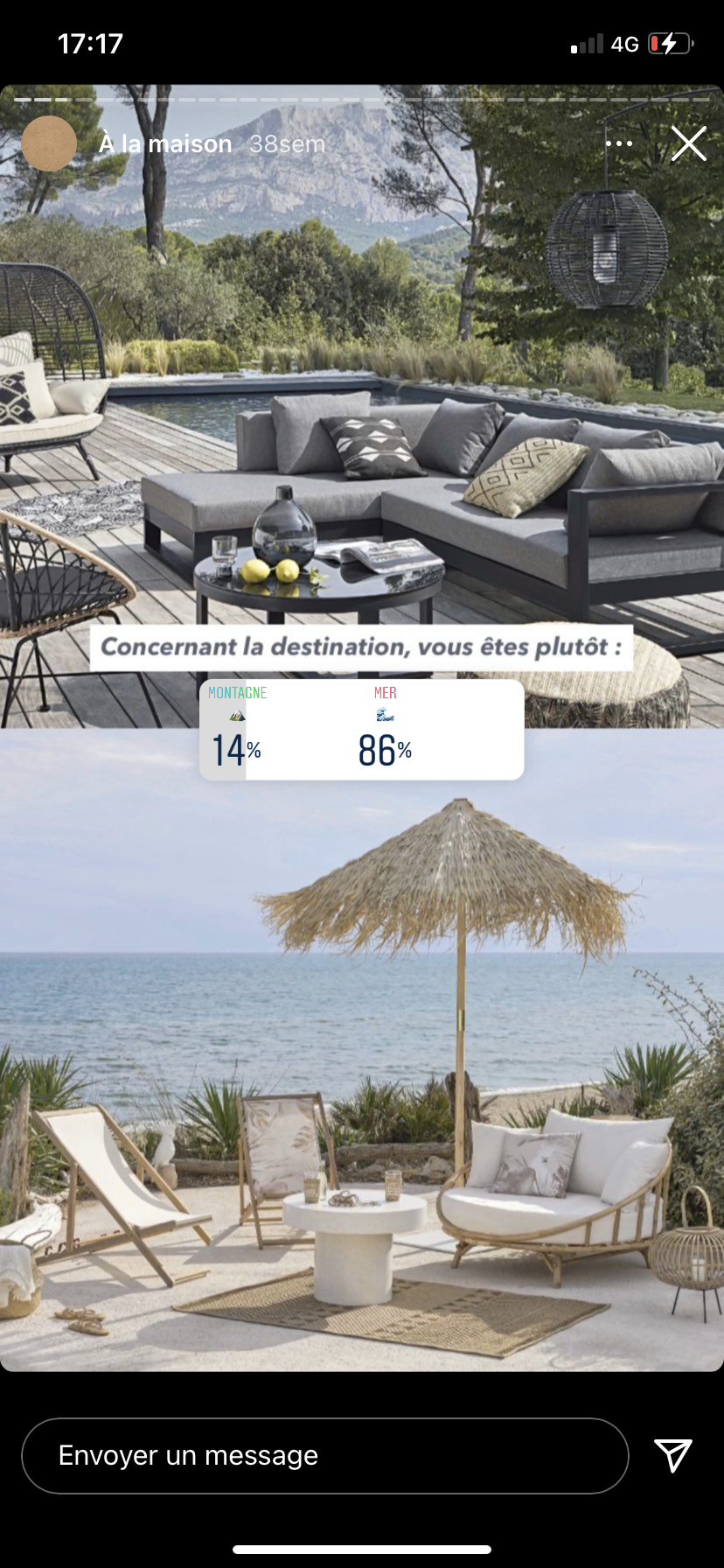 Asos
Asos occasionally publishes surveys in which the audience must choose between two products or two looks marketed on the e-commerce site.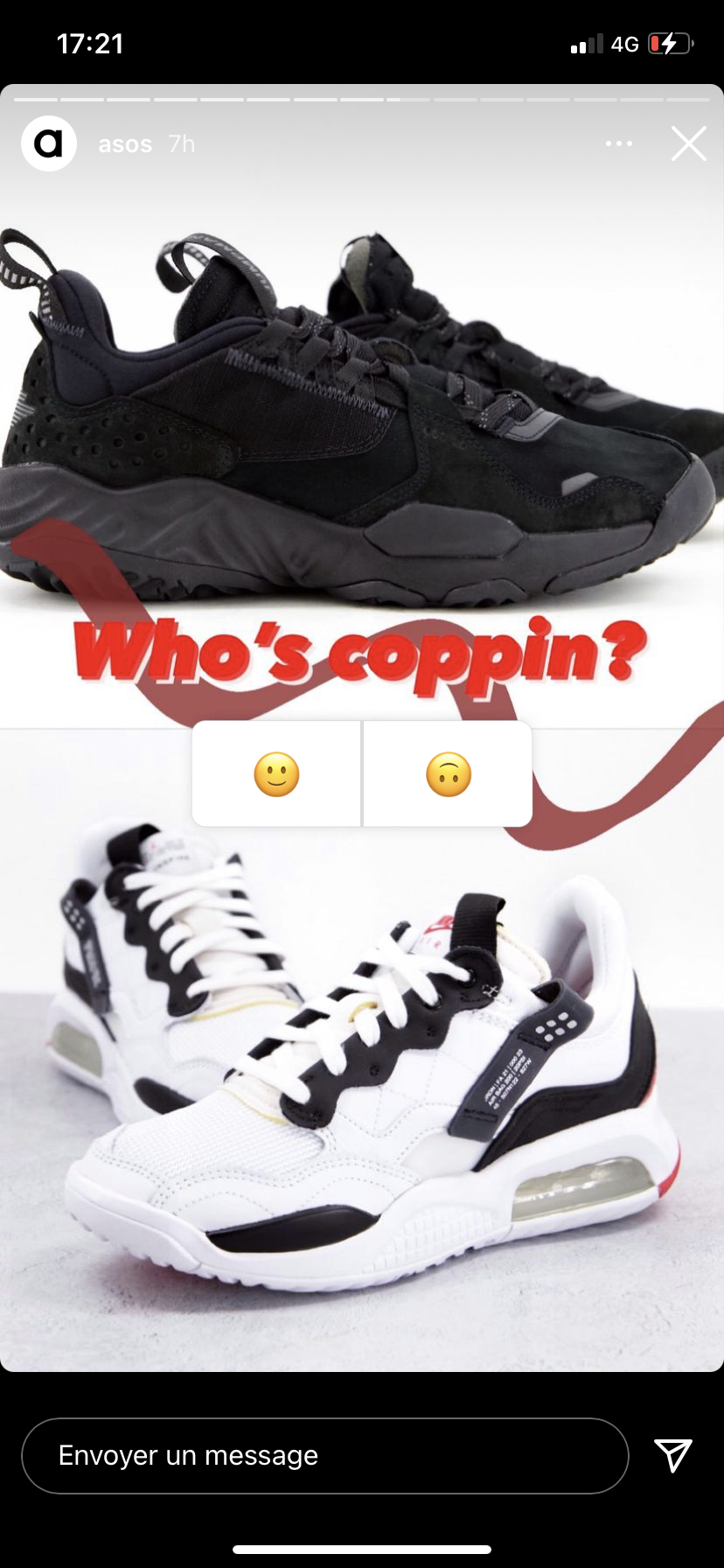 Beautiful and organic
The brand of natural cosmetics Belle & Bio publishes certain surveys for information purposes which allow to teach new concepts to its audience.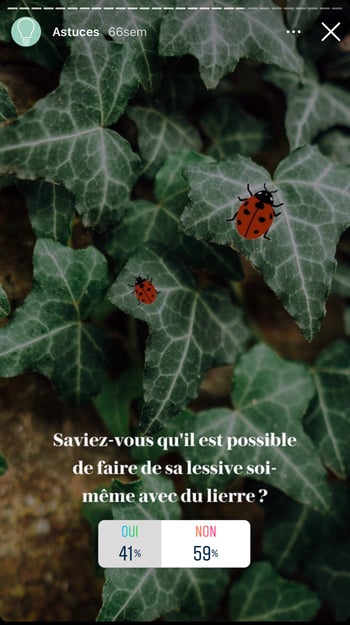 Examples of tutorial stories
Tutorial stories aim to teach users to achieve certain things. This can be for the use of a product or a recipe. This type of story makes it possible to complete a service offering by offering free content with high added value.
Nocibé
Nocibé regularly offers tutorials to learn how to use the products sold by the brand. Stories usually feature a person testing a product and explaining how to get the best results.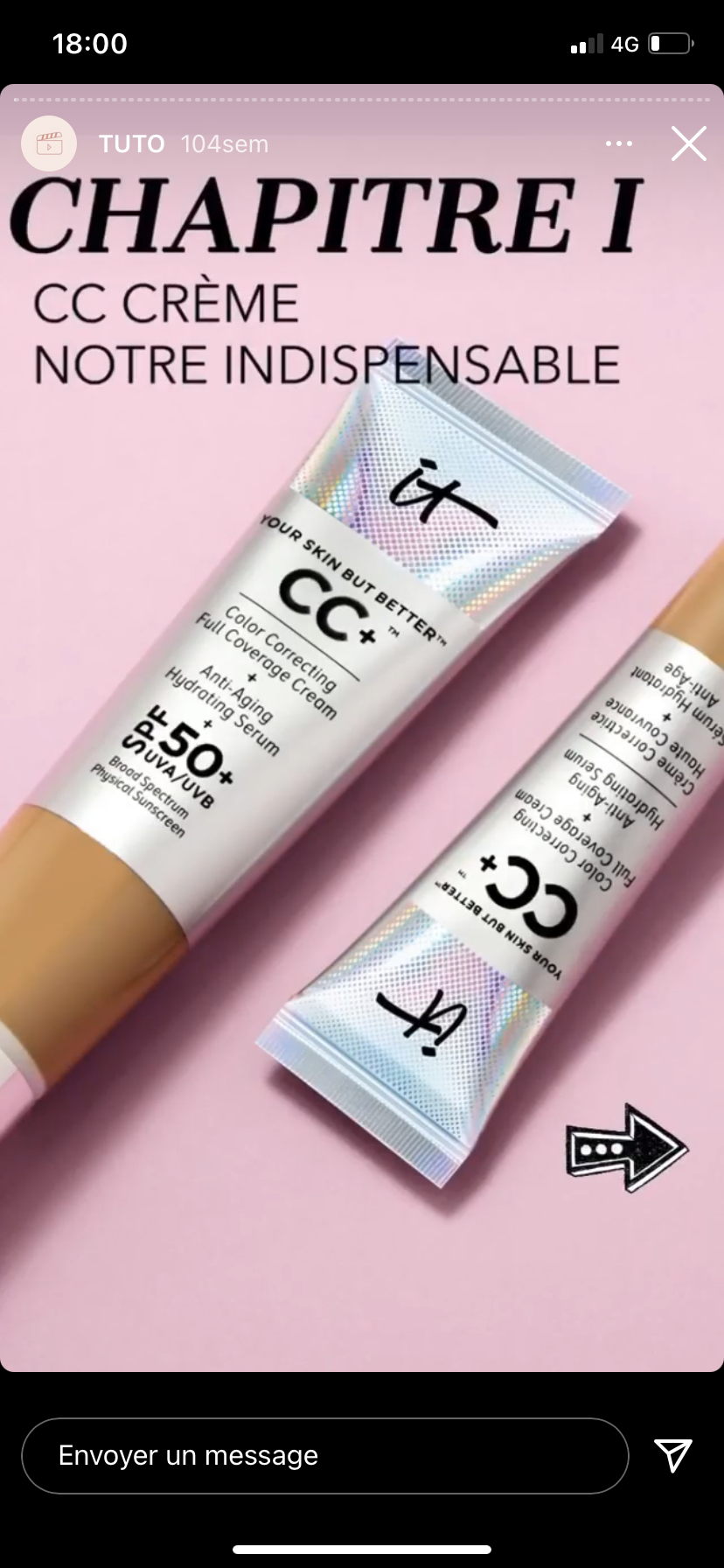 Clarins
Clarins publishes stories in which can be found food recipes that are good for your health and inner beauty.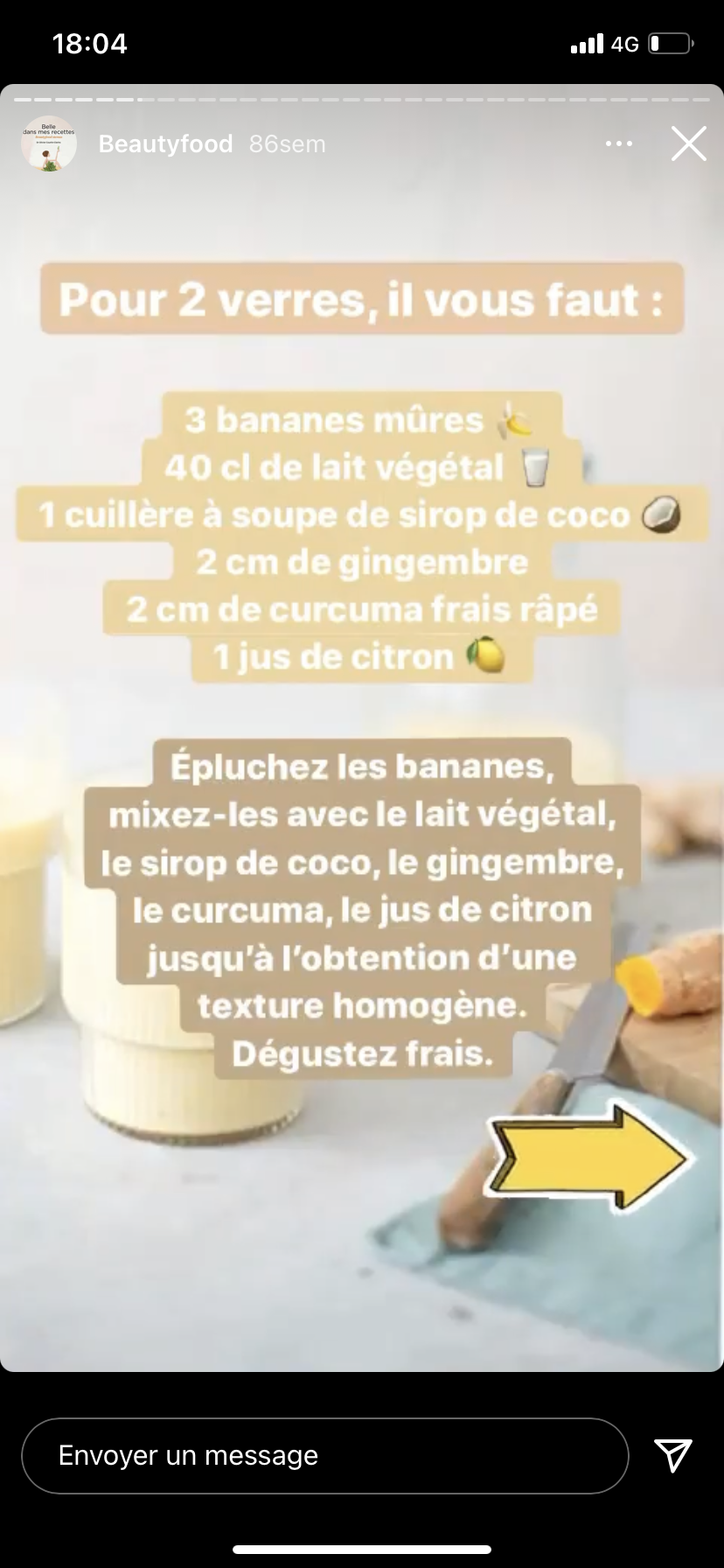 Mac Cosmetics
Mac offers simple story tutorials that explain how to make make-up and looks with the products that the brand sells.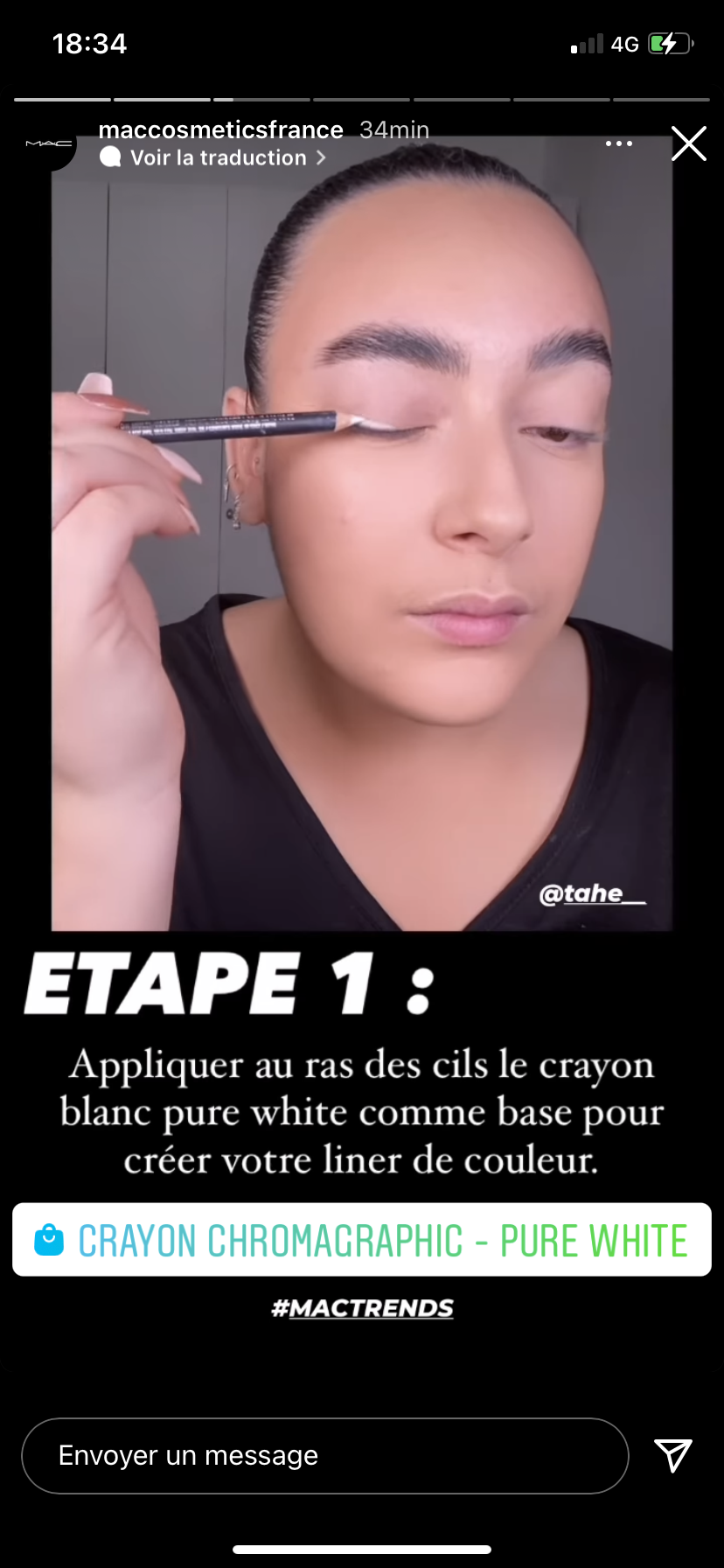 Hello body
Hello Body offers in some of its stories examples of skin routines to adopt. The tutorials take place in stages most often via photos of products.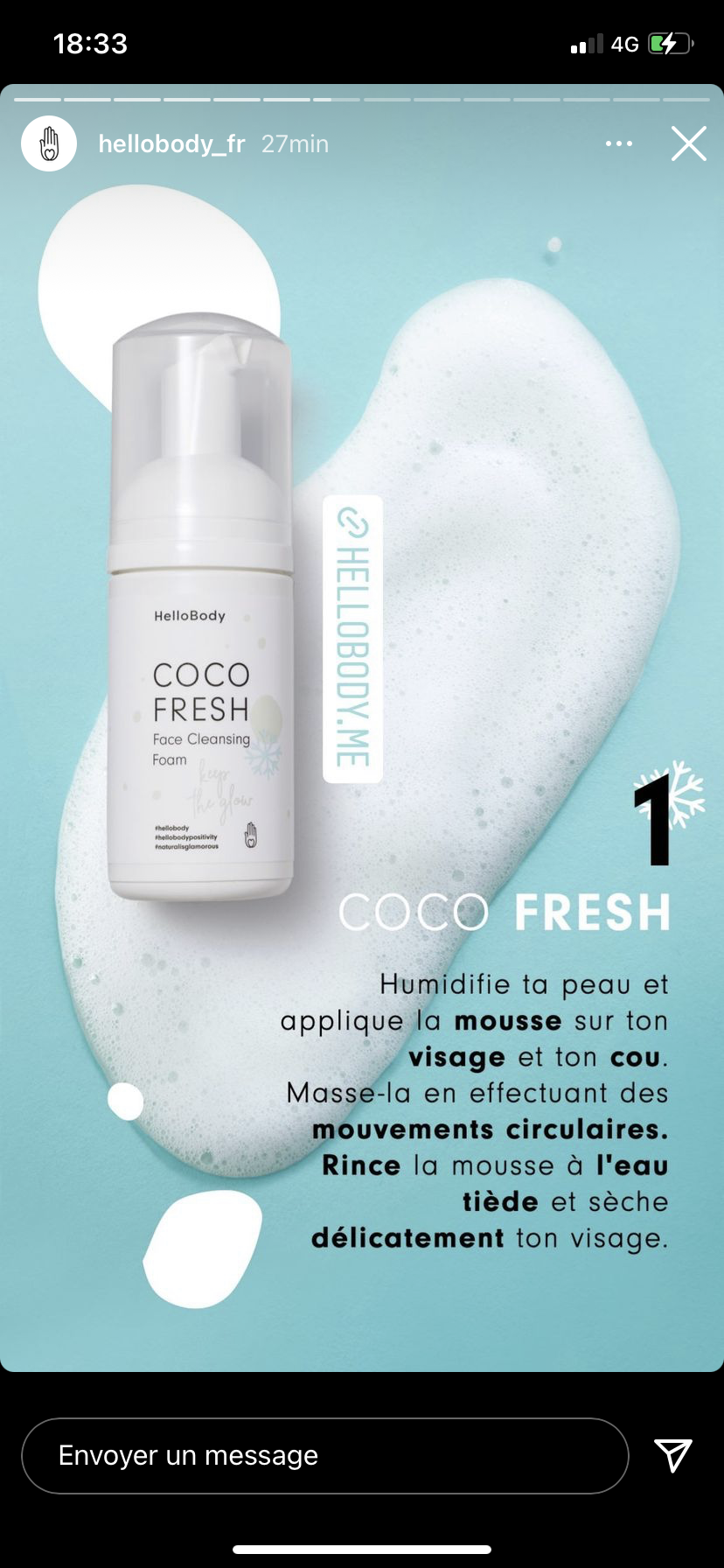 Waam Cosmetics
Waam offers cosmetic recipes to be made with the different products it sells. In this example Instagram story, the brand offers a makeup remover recipe that can be made from jojoba oil.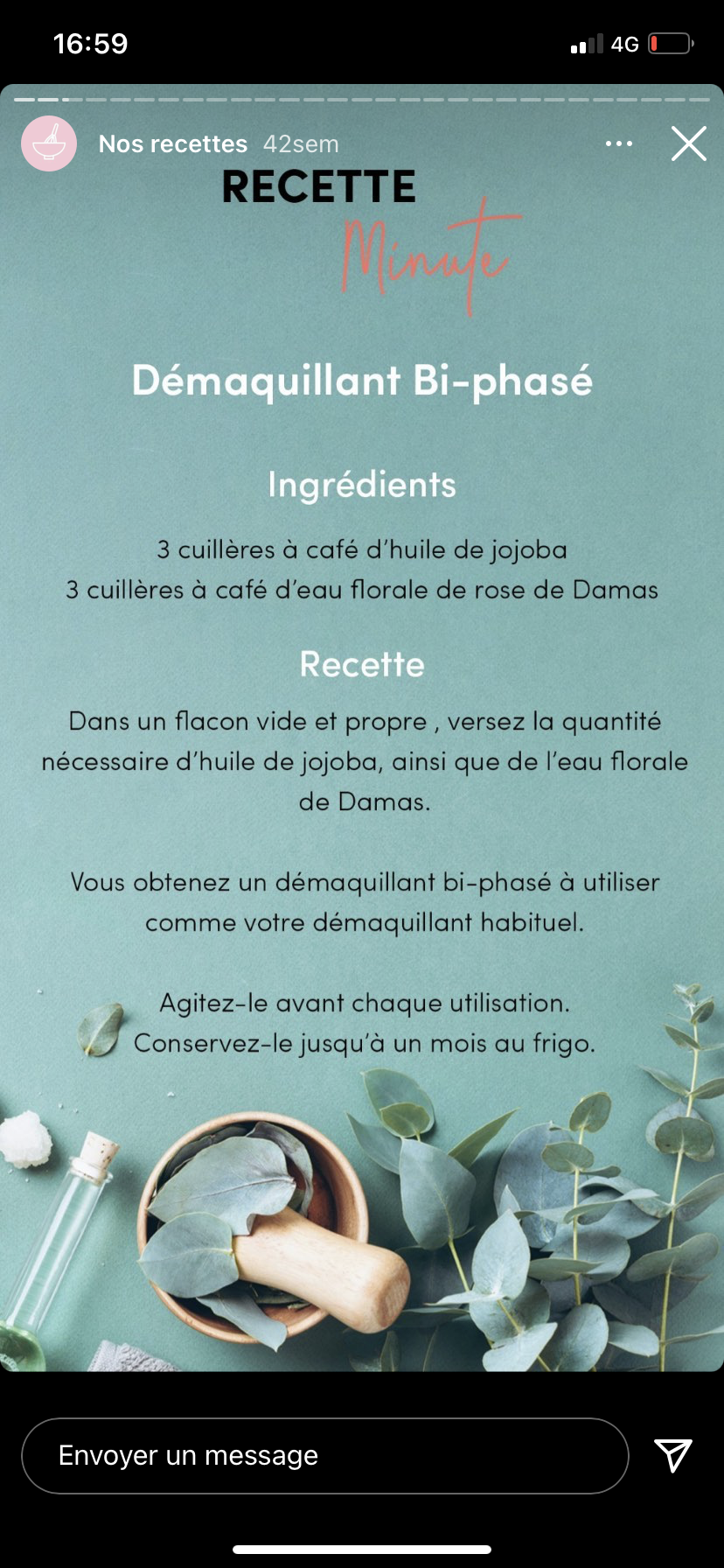 Examples of repost stories
The repost story aims to re-publish the photos taken by a brand's customers. This kind of story is perfect for demonstrating a brand's interest in customer feedback.
Starbucks
Whether they are posts, stories or photos mentioning the brand's hashtag, the Starbucks account regularly re-posts the content of its customers.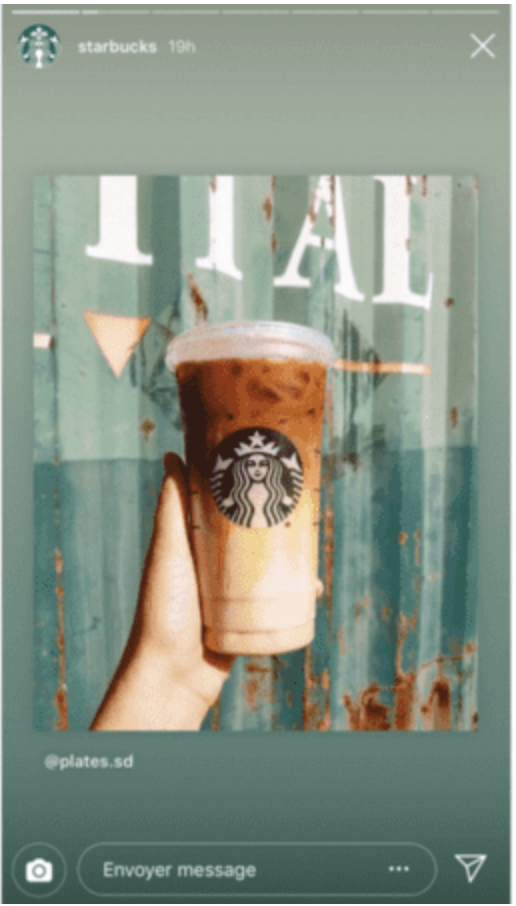 Audi
On its Instagram account, Audi has a permanent story that it frequently feeds by re-sharing the publications of its customers.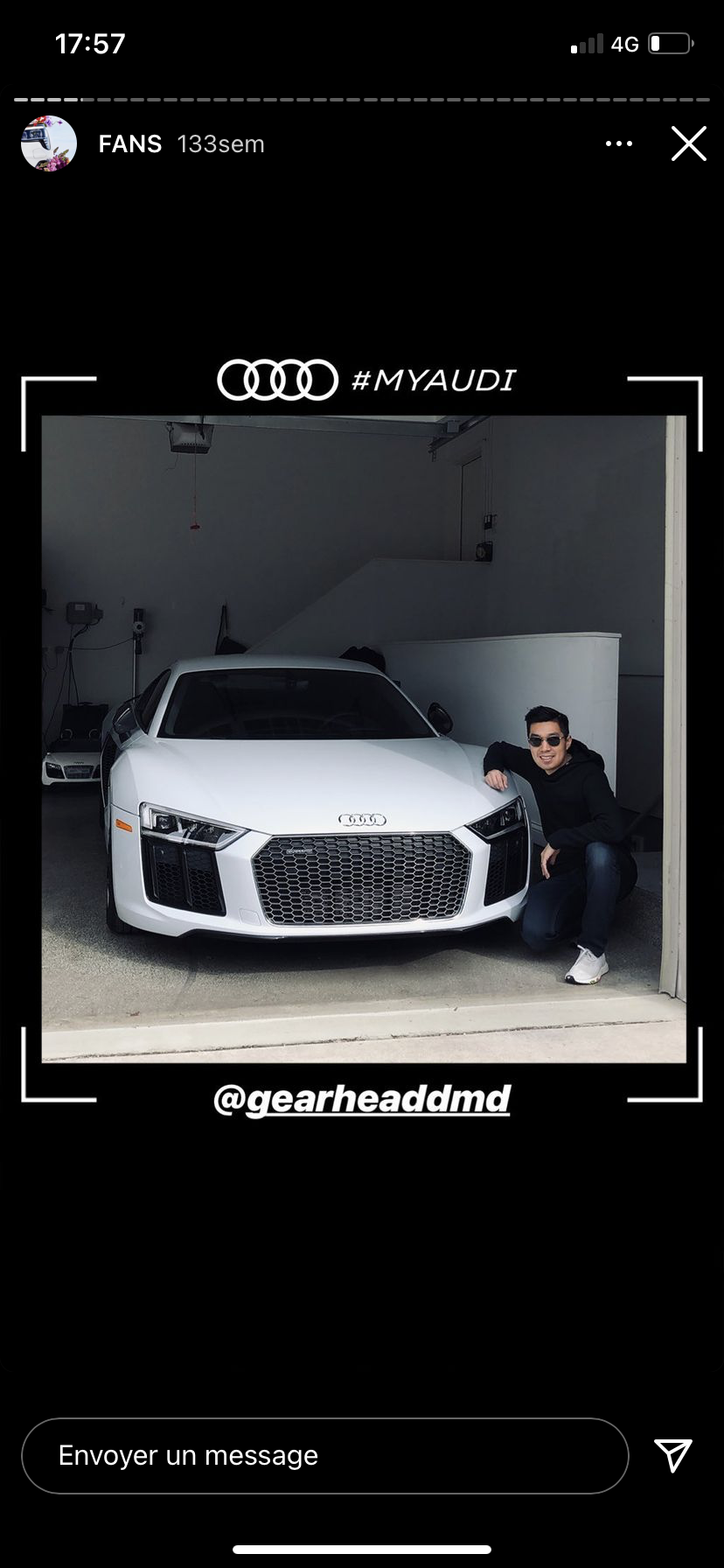 Pulp of Life
The Marseillaise cosmetics brand Pulpe de Vie also has a story pinned to the front page in which it re-shares the photos that its customers send to it.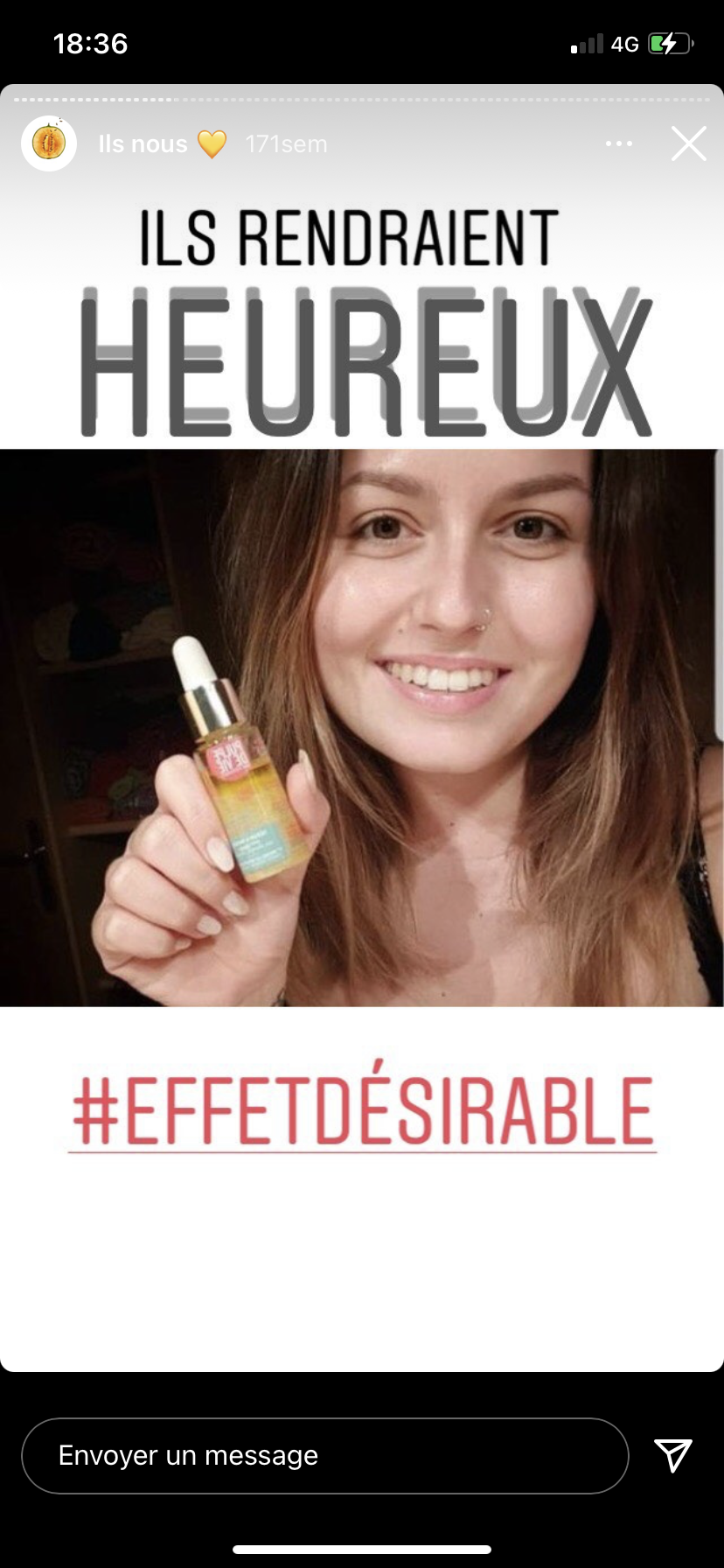 Jacquemus
The French brand Jacquemus re-shares the Instagram posts of certain influencers who wear its products as a story.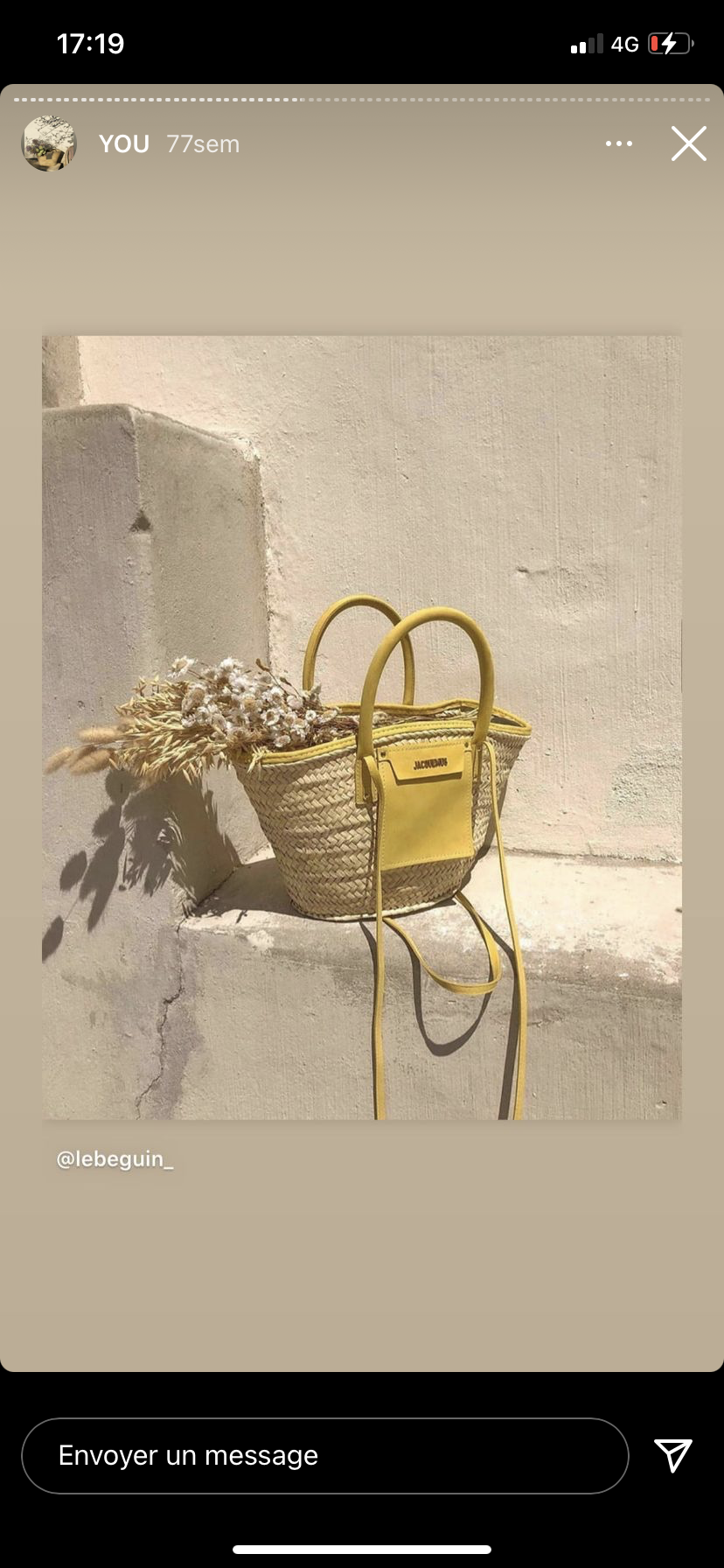 The Redoubt
La Redoute very frequently distributes the looks that certain subscribers have created from its catalog. In this example Instagram story, the brand re-shared an outfit with the theme "boyish attitude".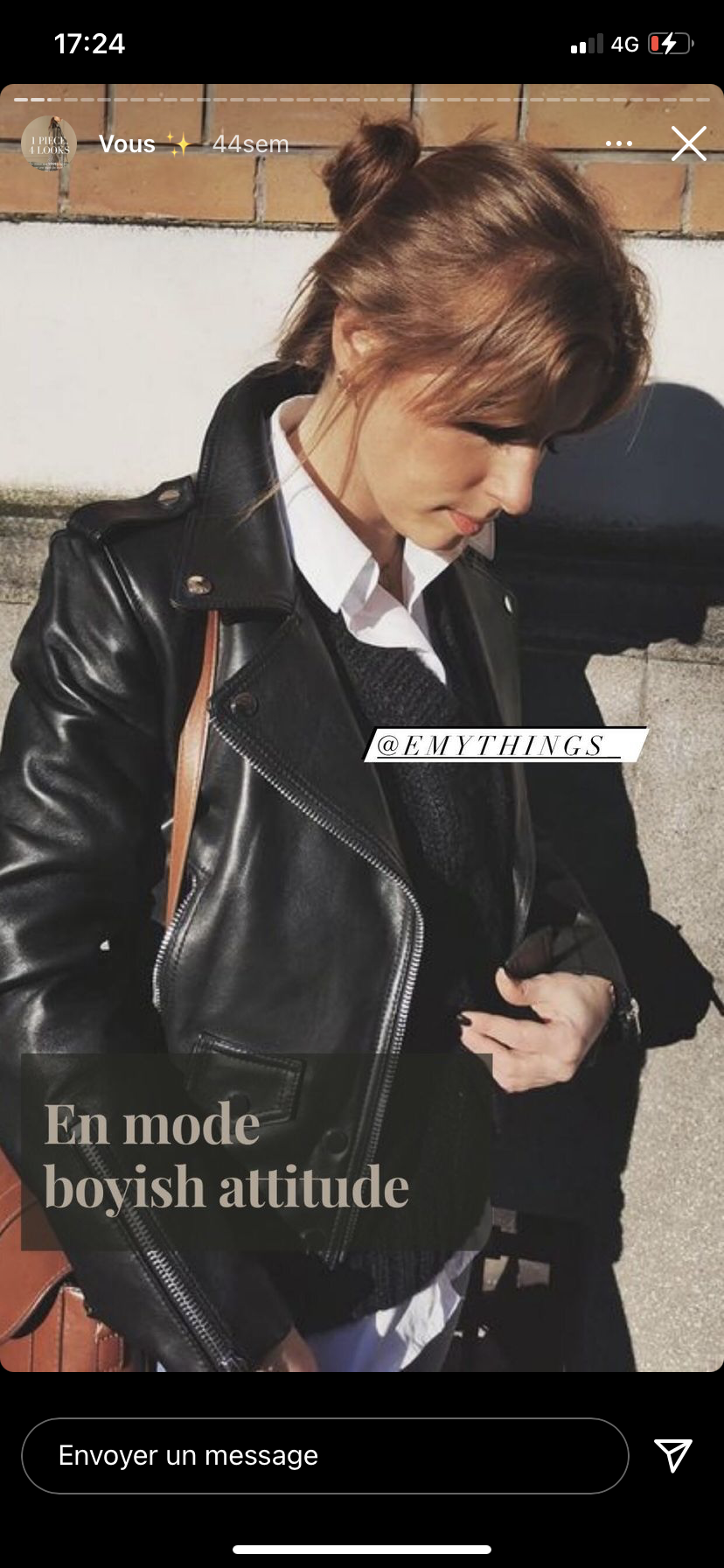 Examples of exclusive offer stories
Exclusive offer stories allow you to communicate about promotional events quickly while reaching a large number of people. Examples of Exclusive Offer Instagram Stories include giveaways, promo codes, and discounts.
J.Crew
The American ready-to-wear brand J.Crew uses Instagram stories to communicate on some of its promotional operations.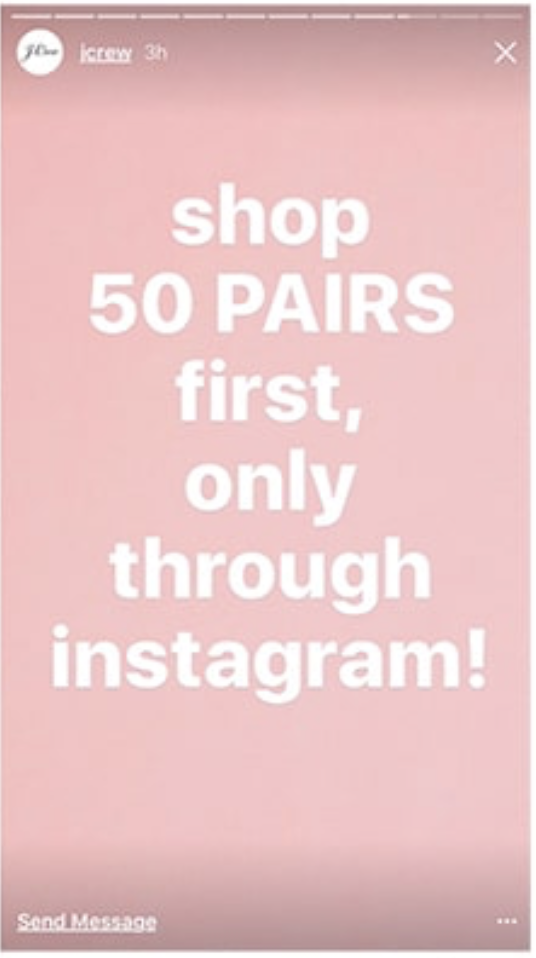 Nike
Nike is one of the brands that promote contests via Instagram stories. This example shows the announcement of a competition for the co-creation of the design of a pair of shoes.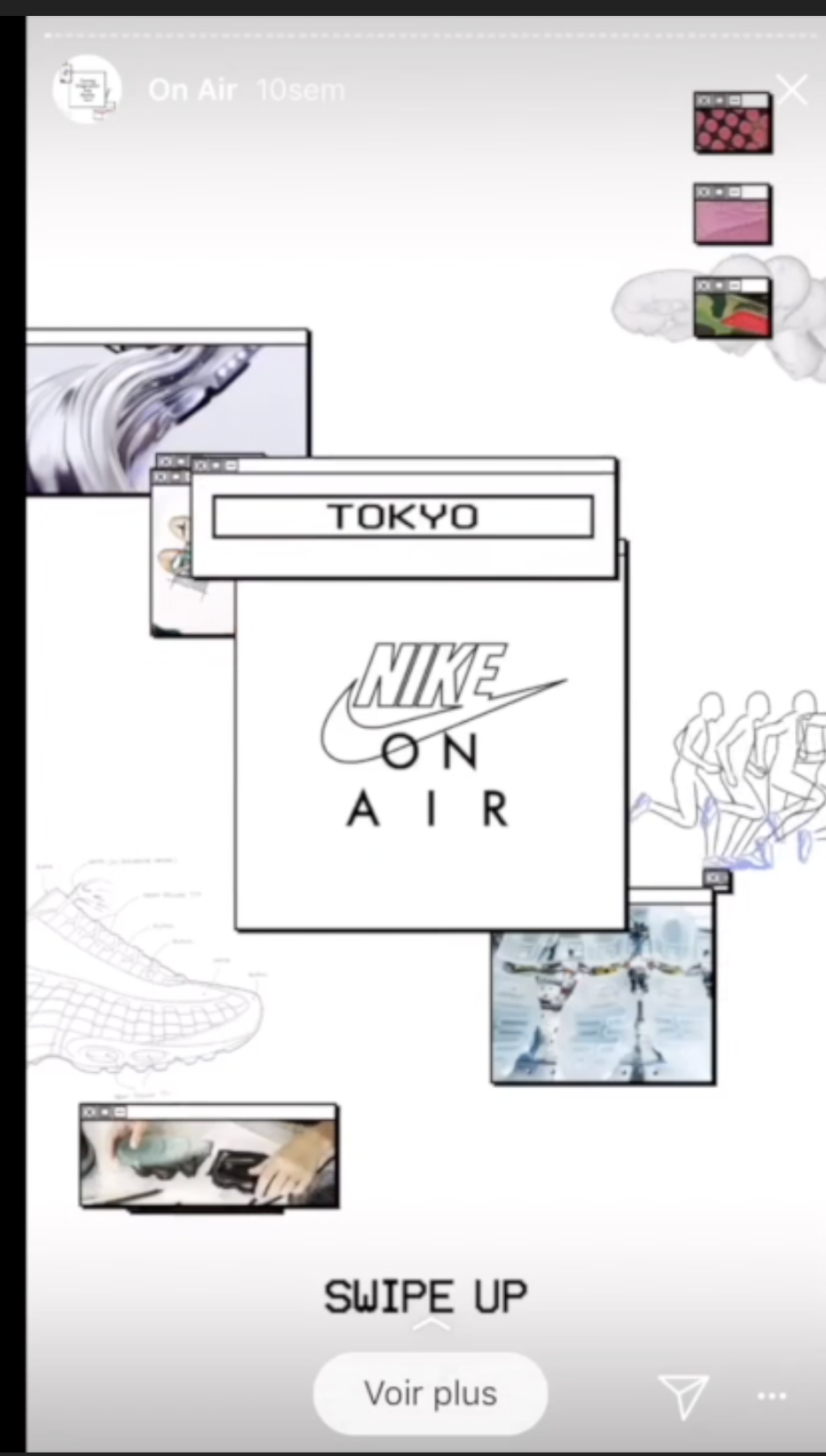 Urban outfitters
Urban Outfitters has a featured story that brings together all the exclusive offers put in place by the brand.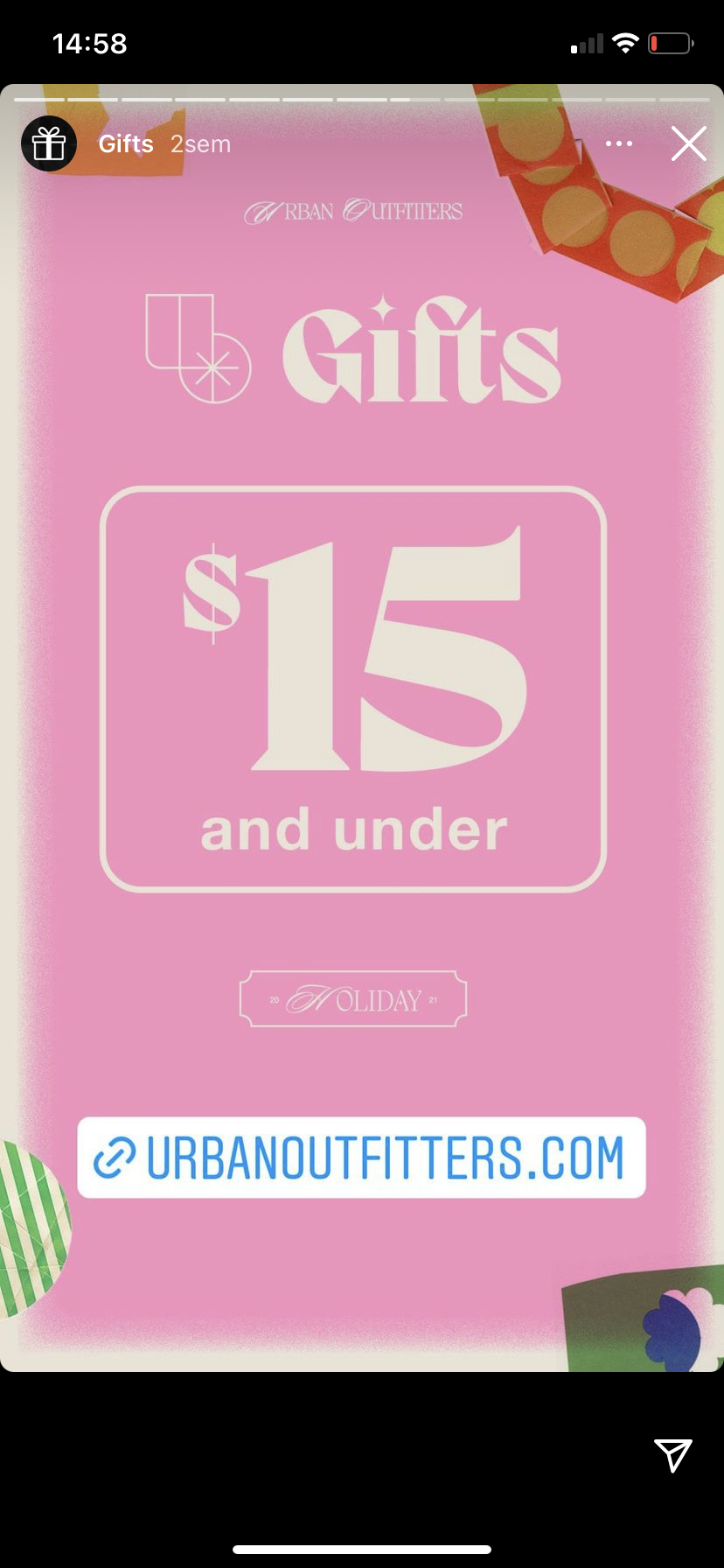 Maxi Zoo France
Maxi Zoo France also shares its offers via its Instagram stories. Recently, the brand has promoted its offers for St. Nicholas Day.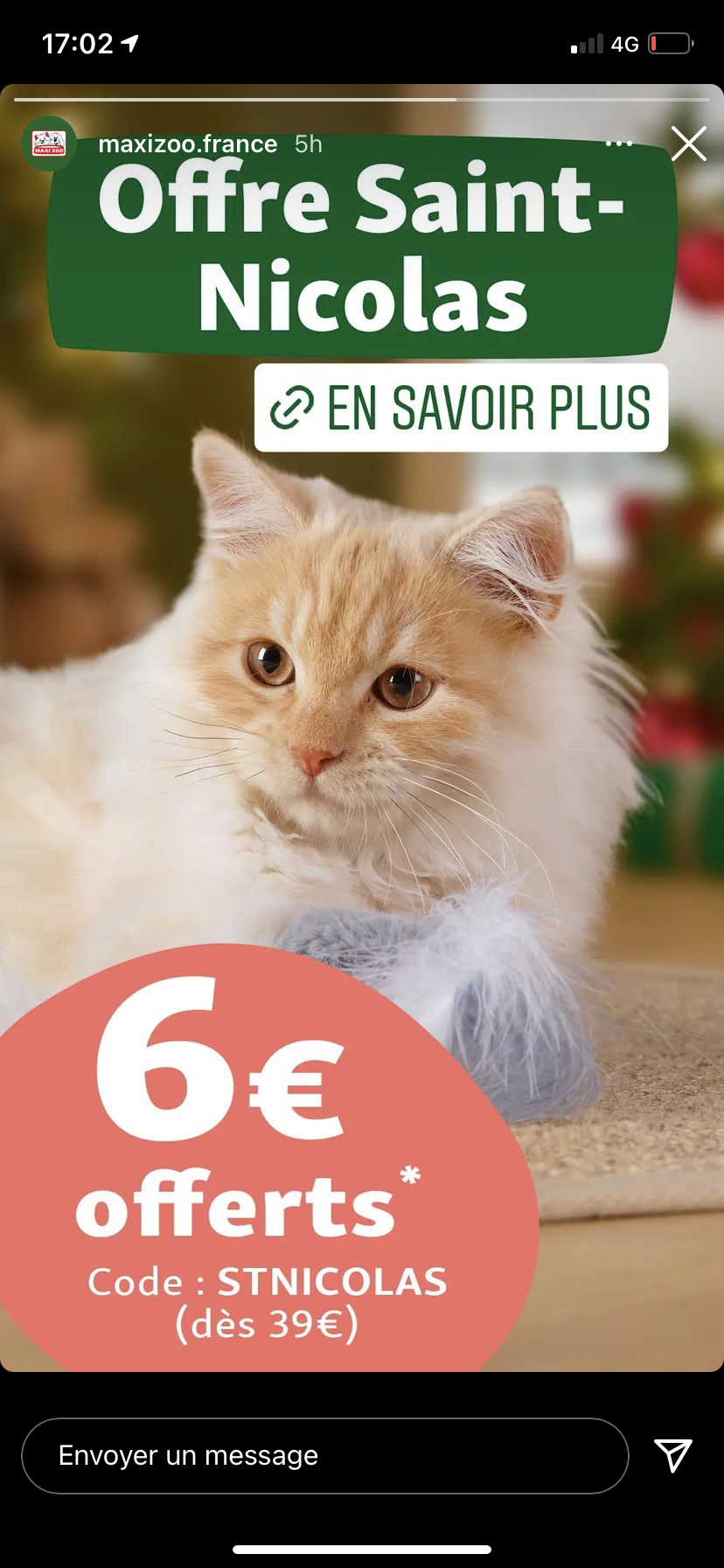 Balzac Paris
Balzac Paris organizes an Instagram story advent calendar. Every day, his audience can try their luck to win a prize.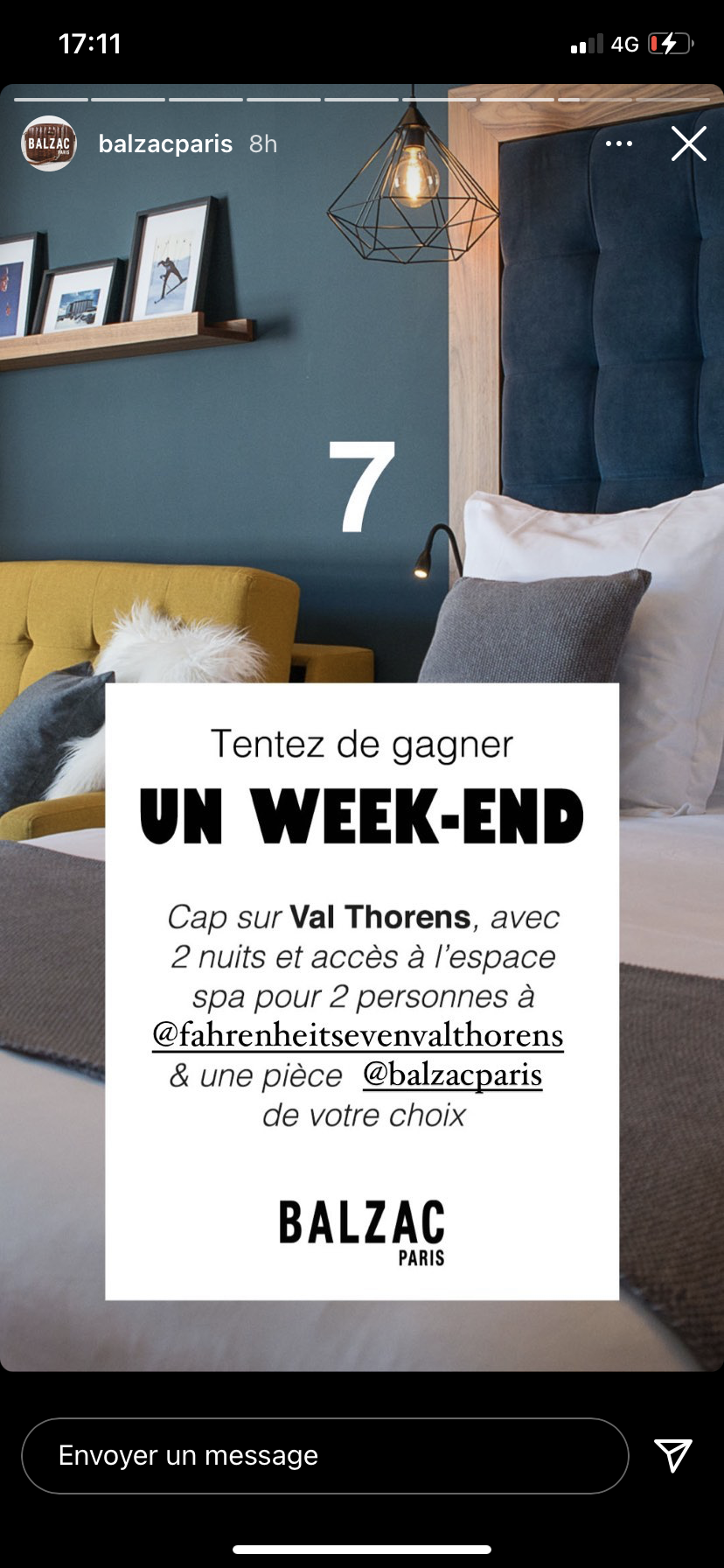 To go further, download this free report and discover the Instagram data you need to know to define your social media strategy.