The arrival of a more performance, capable and sporty variant of the Bronco is no secret. The company itself has shown it to us on video. Specifically, the Bronco Raptor will hit the market at the end of 2023. That means there are still months to go, so the Hennessey VelociRaptor 400 Bronco can be an interesting alternative.
If you love the Ford Bronco as much as we do, know that today Hennessey Performance Engineering (HPE), the Texas-based hypercar manufacturer and creator of high-performance vehicles, has increased the power of the new Ford Bronco with its acclaimed VelociRaptor package, a package that turns the model into a true 4×4 beast.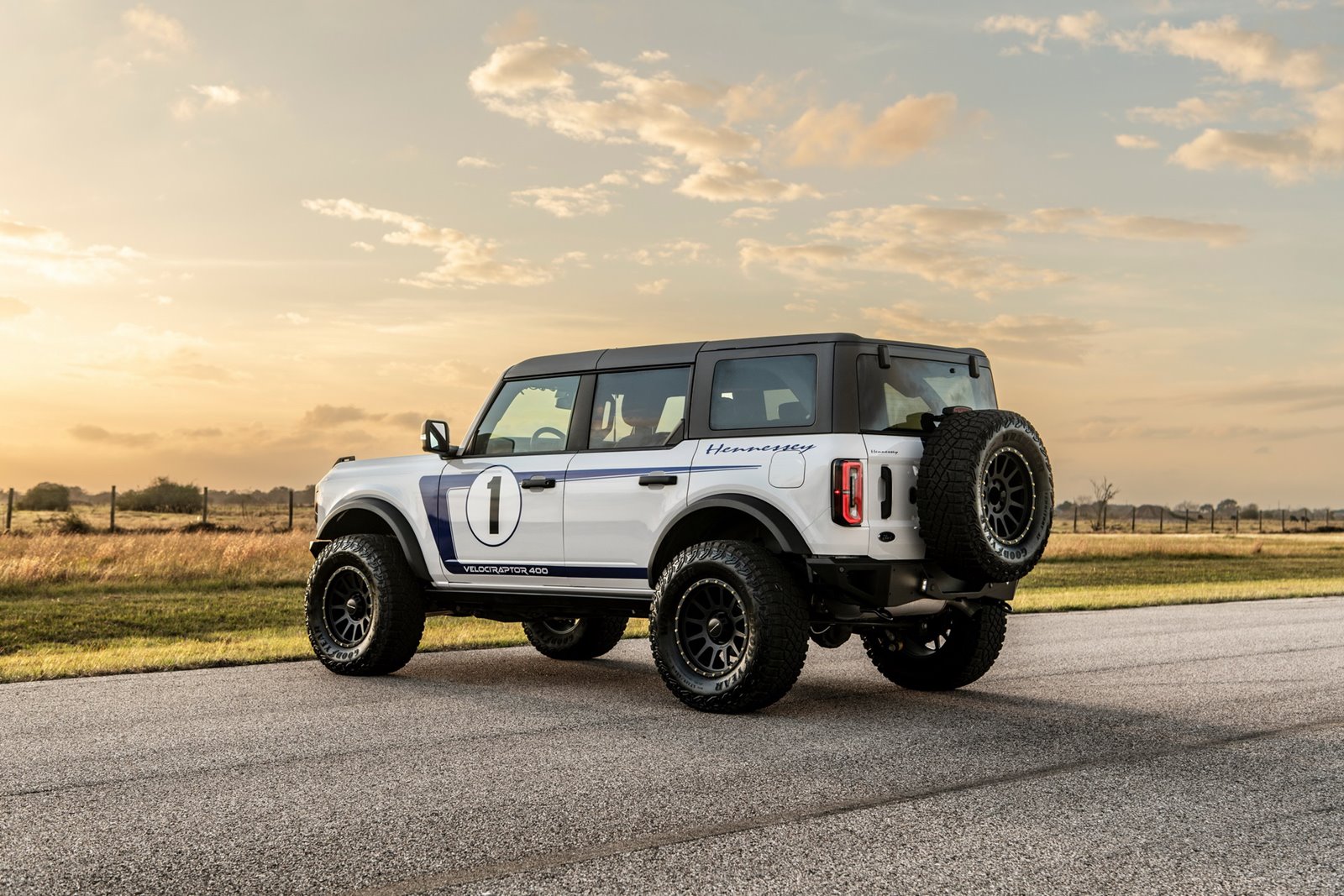 The price, some €67,714 in exchange for the preparation and base of Bronco Wildtrak. The specialist has told us that the preparation costs 21,118 with the installation labor included. Production is limited to 200 units and orders can be placed through authorized Ford or Hennessey retailers.
Inside the Hennessey VelociRaptor 400 Bronco
The new Hennessey VelociRaptor 400 Bronco features 411 hp at 5,700 rpm and 682Nm of torque at 3,900 rpm. It is the result of a comprehensive reworking by the experts at Hennessey. Team engineers installed new intake and exhaust systems on the 2.7-liter twin-turbocharged V6 engine. In addition, they have recalibrated the engine to maximize power.
The VelociRaptor package adds 76PS and 119Nm of torque to the original torque figures. These improvements allow the 4×4 to accelerate from 0 to 100 km/h in just 4.9 seconds. With the Hennessey Off-Road Package, owners can further individualize their Bronco with 35-inch off-road tires on Hennessey wheels from 18 inches.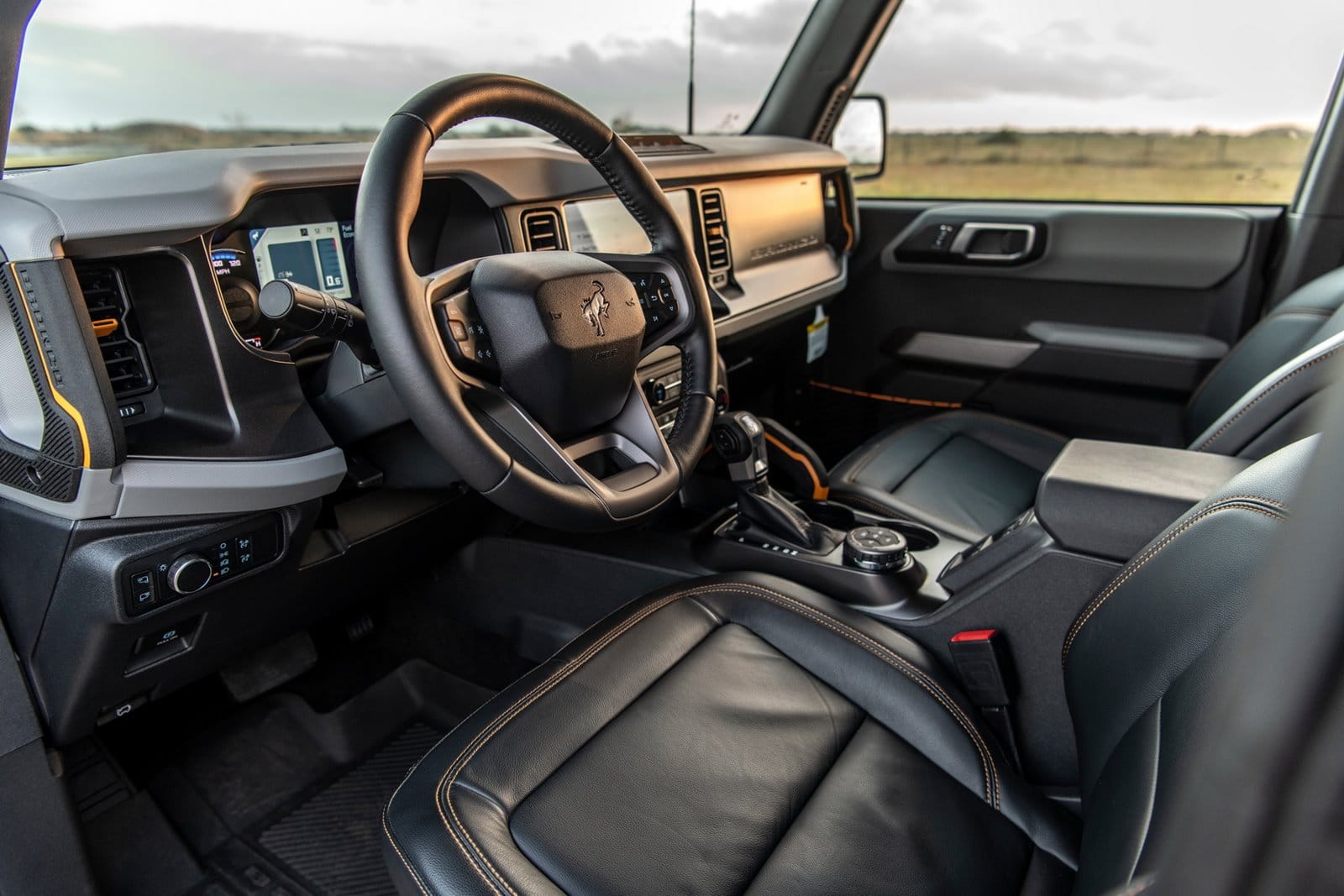 Front and rear VelociRaptor bumpers are also missing; as well as retractable running boards and VelociRaptor logos. Thanks to Hennessey's extensive R&D process, all Bronco engine modes and off-road systems are retained, plus Hennessey offers a 3 year warranty. Customers will be able to choose between two-door and four-door versions, with or without a soft top.
Image gallery