Why offer an ecological toy to your child?
It's not easy to navigate the catalogs of oversized toys and you are more and more tempted by all these pretty ecological toys that develop every year … How to choose? Will this toy please your little one? Rest assured, toy brands are giving more and more information and have developed their collections enough for you to find what you are looking for from 0 to 10 years old! We can only encourage you to take the plunge! Giving an ecological toy is good for your child, for the planet… and for your conscience 😉. We give you here 5 good reasons to offer ethical and ecological toys.
What is an ecological toy?
Organic, ecological, ethical… The various labels and names can seem vague when looking for the ideal gift for a loupiot. To put it simply, the ecological toy is a toy that will be environmentally friendly throughout its life cycle. The eco-design aims to integrate the environment in the phases of design, acquisition of materials, production, use and disposal of products and their waste in order to reduce the consumption of water, energy, raw materials, and releases to air and water.
Obviously, the materials constituting this toy must come from renewable resources, such as:
Fabric or organic cotton for soft toys, dolls, play mats,
Wood from sustainably managed forests for dinettes, cars, cubes,
100% natural rubber tree for bath toys, small balls or teething rings …
Need inspiration to convey to your children the desire to take care of nature? Graffiti has selected for you the best of eco-friendly books and toys for children.
1. To offer ecological toys, it is to contribute to the protection of our beautiful planet
Petrochemical and often electronic plastic toys generate hazardous waste and are not recyclable, as well as unnecessary multiple packaging. Note also that the toy industry is mainly located in Asia, so most toys travel thousands of kilometers before ending up on our shelves.
By choosing to offer an ecological toy, you are opting for an environmentally friendly, chemical-free and often local production. The little extra: For the sake of global consistency, most brands of ecological toys use minimalist, recyclable packaging and adopt an ethic to remunerate all players in the production chain at the right price (employees, suppliers, service providers, etc. ).
2. Offering ecological toys means transmitting the right gestures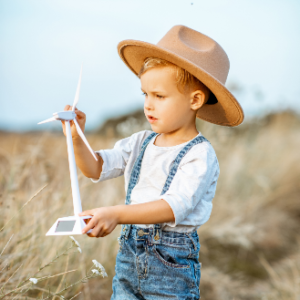 And yes ! This is nothing new, parents are leading by example.
By choosing an ecological, more sustainable toy, made from renewable resources, and by explaining your approach, you teach your child to do the same when making future choices.
We learn to sort, protect the planet, we explain recycling and we promote the repair and reuse of objects before throwing them away … so many values ​​that are instilled from an early age!
3. To offer an ecological wooden toy is to invest in a toy that lasts
Buying an ecological wooden toy is buying a solid toy. So we forget the plastic gadgets with lights and repetitive music, which amuse at first but quickly tire the children (in addition to annoying parents!). Their disadvantages? Plastic breaks more easily than wood and is often not repairable. Note also that the production of batteries consumes a lot of raw materials and energy and that batteries, which quickly turn into waste, contain very toxic heavy metals.
4. Offer ecological toys, it is a guarantee of safety for the health of the children
Some plastic toys may contain substances harmful to health. An ecological toy is a healthy and safe product because it is made from natural materials (organic cotton, water-based paint, natural rubber, etc.).
Discover the collection of 100% ecological bath and teething toys with their flexible rubber in natural rubberwood and their soft texture. They are easy to grip, safe to chew, stimulate babies' senses and soothe the gums. The little extra: They are hand painted with natural dyes. And the bestseller at Graffiti is Ramona the radish!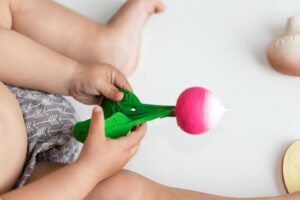 5. To offer a book on ecology to children is to help them become aware of the beauty and fragility of nature
To transmit your philosophy to your child, nothing like a nice book adapted to his age! There are great books to talk about ecology from 2 to 10 years old, to become aware of the fragility of the environment and adopt the right actions .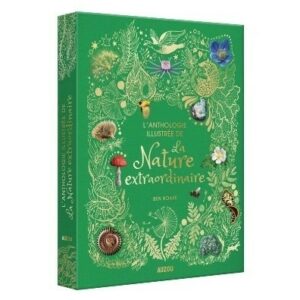 We sometimes talk about recycling, sorting, the cycle of the seasons and water, respect for ecosystems …
Nature fascinates and questions these little heads capable of marveling at insects or spending hours collecting shells while wondering why the sky is blue …
And There you go ! Now you have all the good reasons to turn to eco-friendly toys for the next treat. And if you are still hesitating and don't know what to choose, don't panic!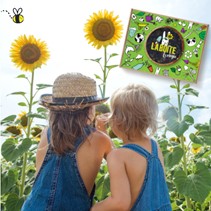 Discover The Graffiti Ecology box, the ideal gift box to discover nature and introduce your children to respect for the environment. The books and tools you need are grouped together in this all-in-one box, available for every age. The ideal gift to understand the world around them, to learn to plant, to garden and to apply the right gestures …