Ford today unveiled the wildest Bronco customers can buy. Baptized as Ford Bronco DR 2023 (Desert racer), it is nothing more than a vehicle developed for the 2022 SCORE Baja 1000 that will reach production. Multimatic will sell a total of 50 copies to private clients at a price of around $ 200,000.

The Ford Bronco DR is designed only for off-road use. The multiple toppings it comes with make it illegal on public roads, but that shouldn't be a problem in American deserts. It differs from road models thanks to a host of significant enhancements, including the Coyote V8 5.0 engine naturally aspirated.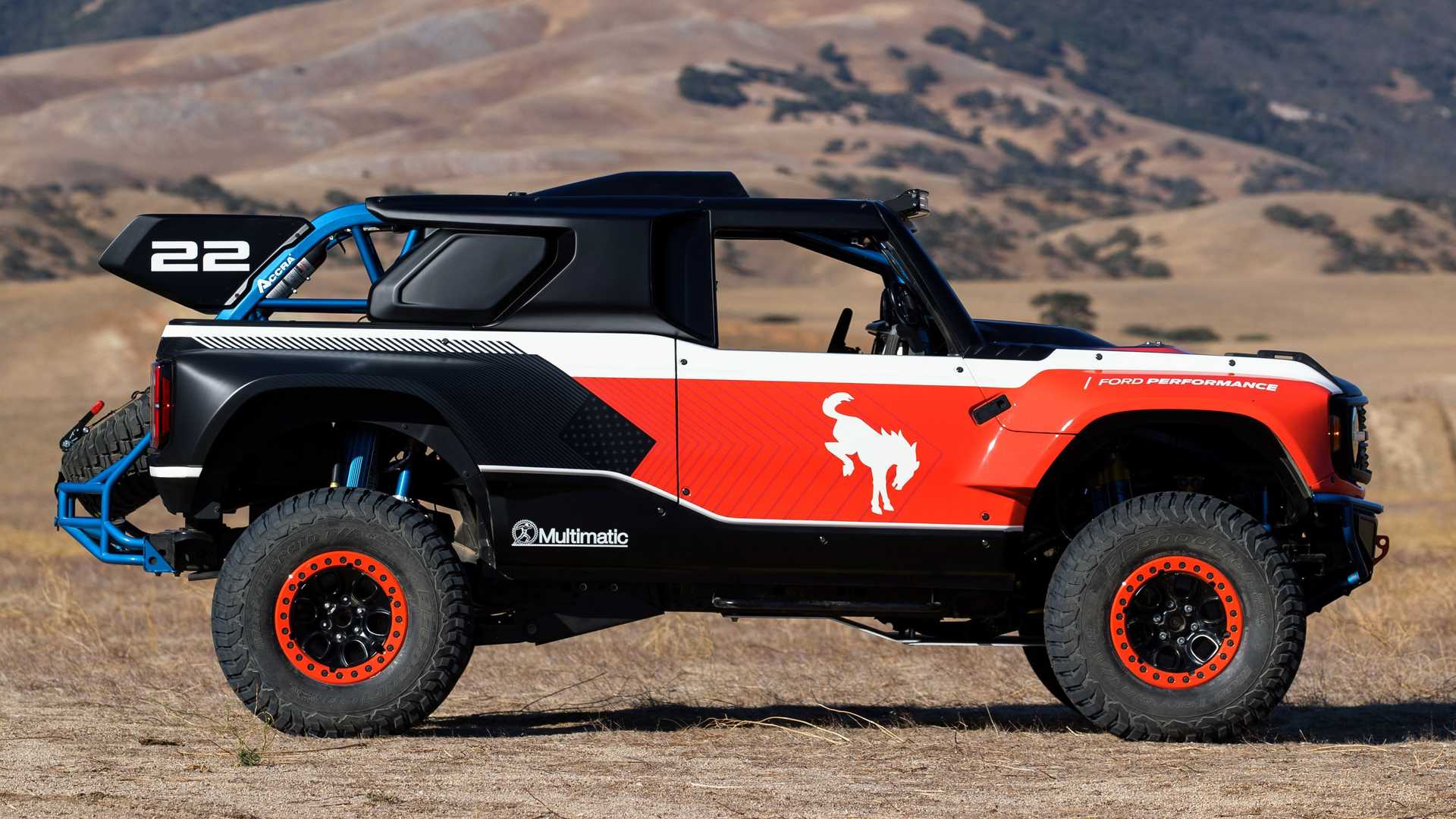 According to the automaker, "will generate more than 400 hp"In this specification. As Ford's Chief Operating Officer and Product Platform Hau Thai-Tang reveals, "This collaboration between Ford Performance and Multimatic continues the Bronco desert racing legacy, dating back to Rod Hall and Larry Minor's victory in the Baja 1000 in 1969.«.
Next to the Coyote V8 there is a 10R80 transmission and one transfer case inherited from the Ford F-150. Power is sent to the wheels through electronically locking front and rear differentials and a 4.70: 1 final drive ratio.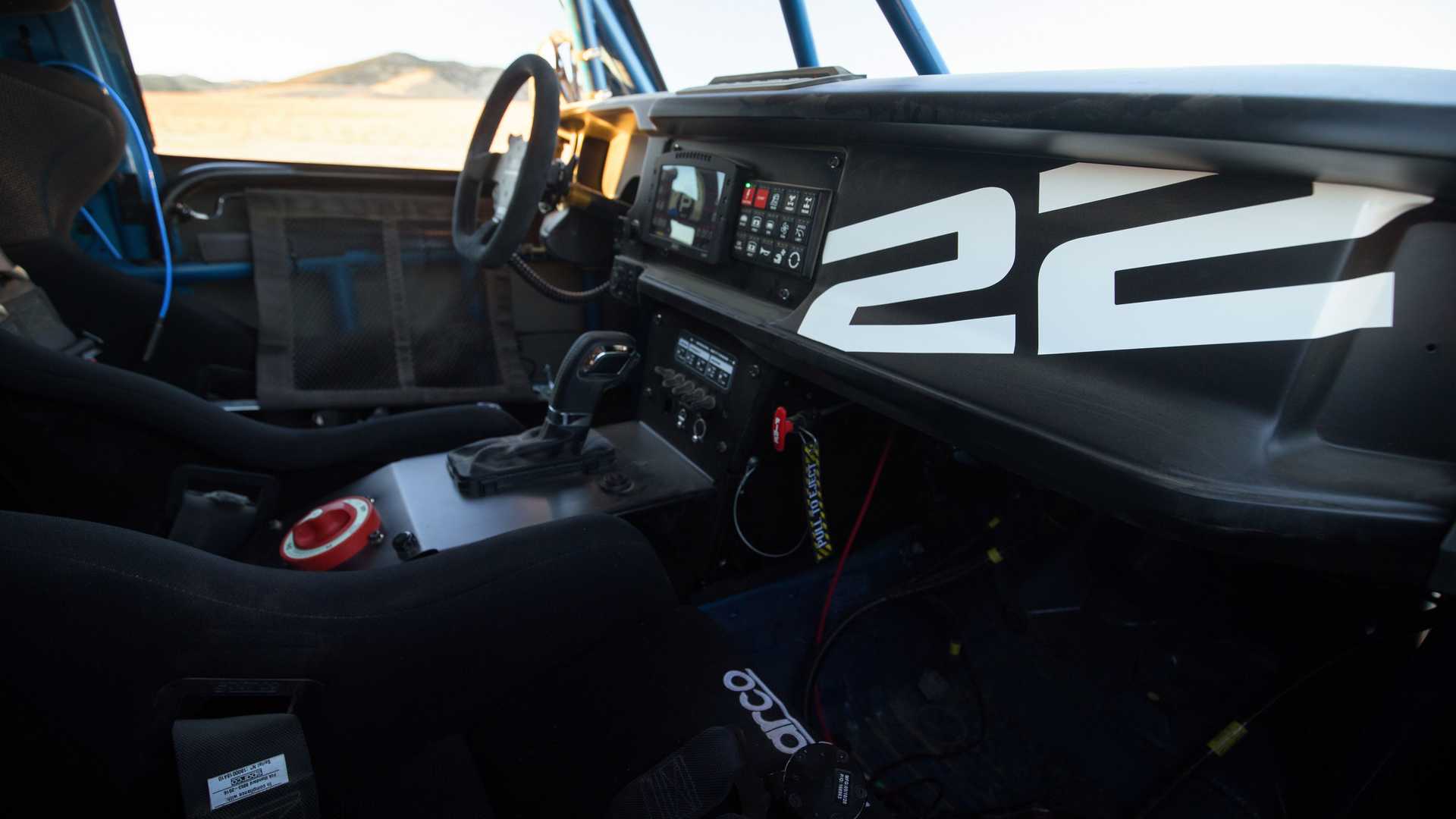 Under the skin of the 2023 Ford Bronco DR
Among the improvements of Multimatic is the off-road suspension system high perfomance. They have added selective DSSV dampers with 80mm bodies and finned fluid cooling channels. Multimatic has also designed new aluminum lower arms and a safety cage.
The goal is 55.1% more travel at the front than a Bronco Badlands and 56.8% more travel at the rear. Thanks to suspension improvements and new bumpers, an entry angle of 47 degree, a departure angle of 37 degree and a ventral angle of 33 degree.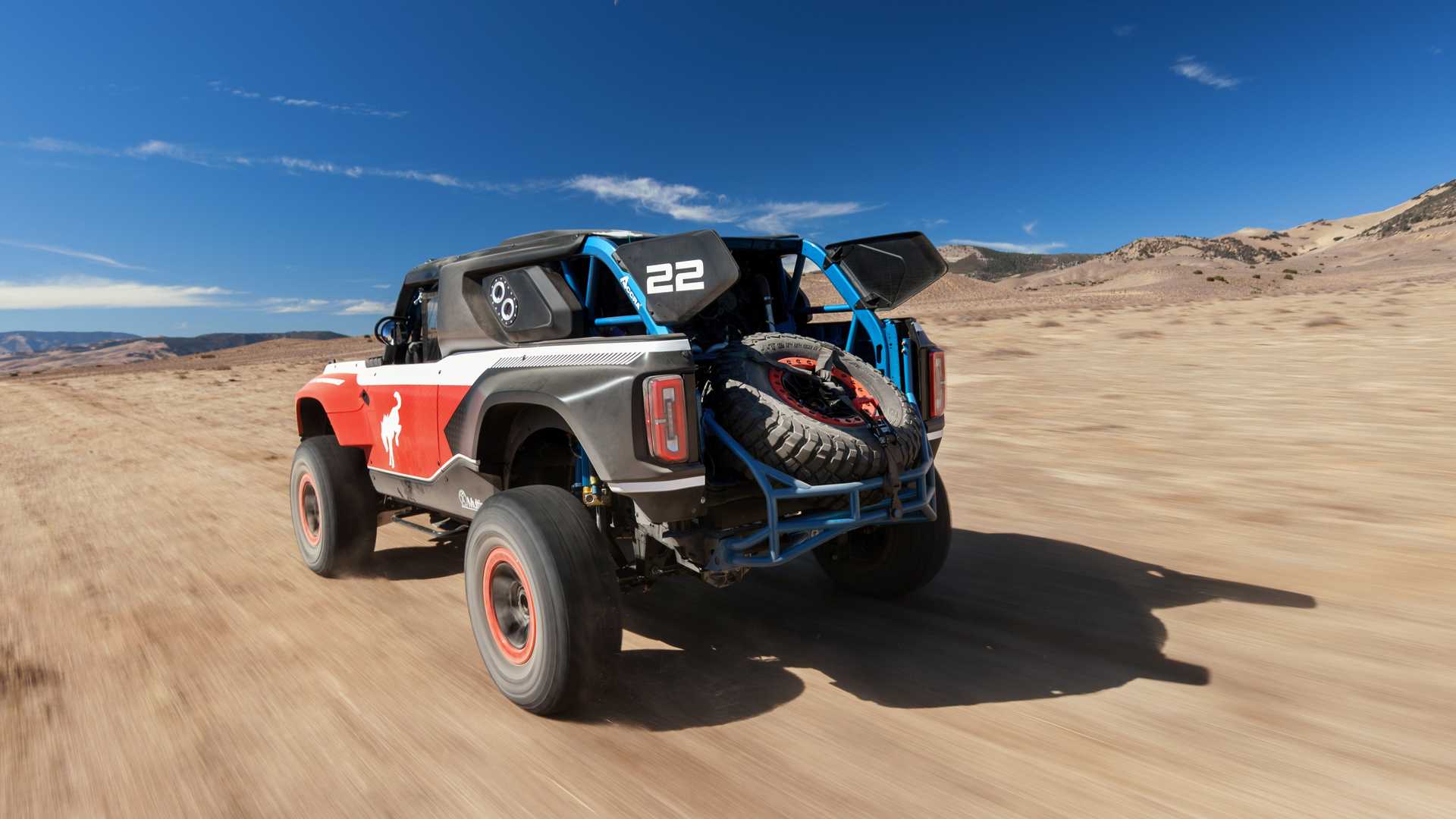 They put the icing on the cake off the asphalt tires beadlock 17 inch roadways with tires all seasons 37-inch BFGoodrich Mud-Terrain T / A KM3. On the outside we also distinguish resin transfer molded fiberglass panels, a tubular metal front bumper and a one-piece grille.
All window glass has been removed, as has the air conditioning system. The Bronco DR also has racing livery and large air intakes. By contrast, the brakes from the production Ford Bronco have been retained, although this Bronco DR features some improved pills.
Image gallery