This is by no means the first time that BRABUS has got its hands on the new Mercedes-AMG G 63. On the basis of the powerful off-roader, the tuner's engineers, technicians and designers have now developed a pick-up high performance with excellent off-road capability. A madness baptized as BRABUS 800 Adventure XLP Superblack.
The changes start with a special BRABUS suspension. This results in a ground clearance of 49 centimeters. In addition to the widened design BRABUS WIDESTAR, the pick-up stands out for a very rough exterior design. Overall, it is 68.9 centimeters longer than the G-Class and reaches 5.31 meters.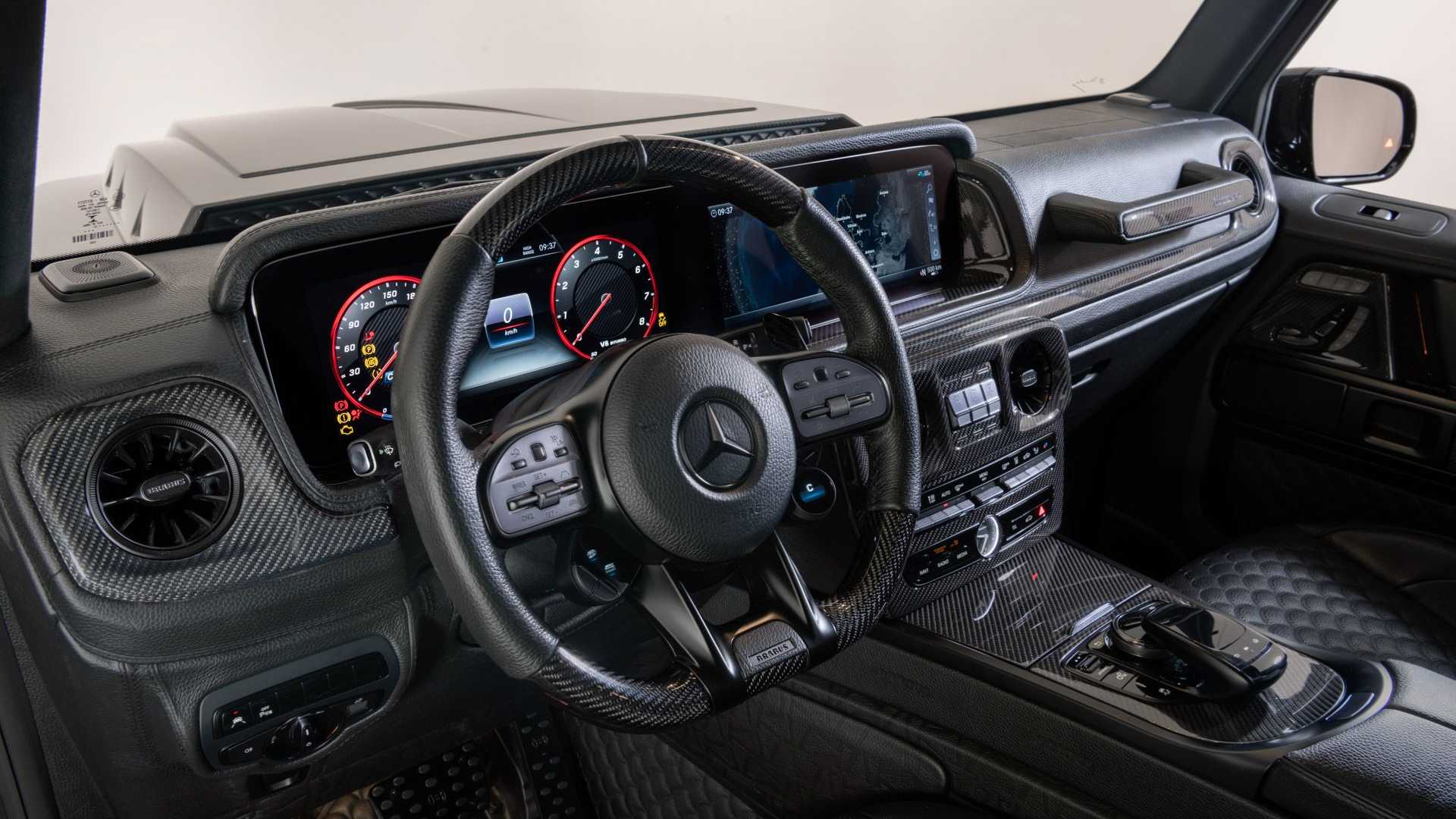 Outstanding on the outside are the multiple elements of carbon fiber, the spare wheel in the box, the tires 22 inches with off-road tires and dual exhaust tips on the sides illuminated in red. The interior is lined in black leather and carbon fiber. We also see "77" logos, a nod to the beginnings of the specialist.
No less than 206 elements of the interior have been darkened. Like science fiction equipment, the model has an optional pickup platform on the roof. It accommodates a takeoff and landing module for a wingcopter. The high-end drone can reach speeds of 240 km/h and is capable of carrying supplies and rescue equipment.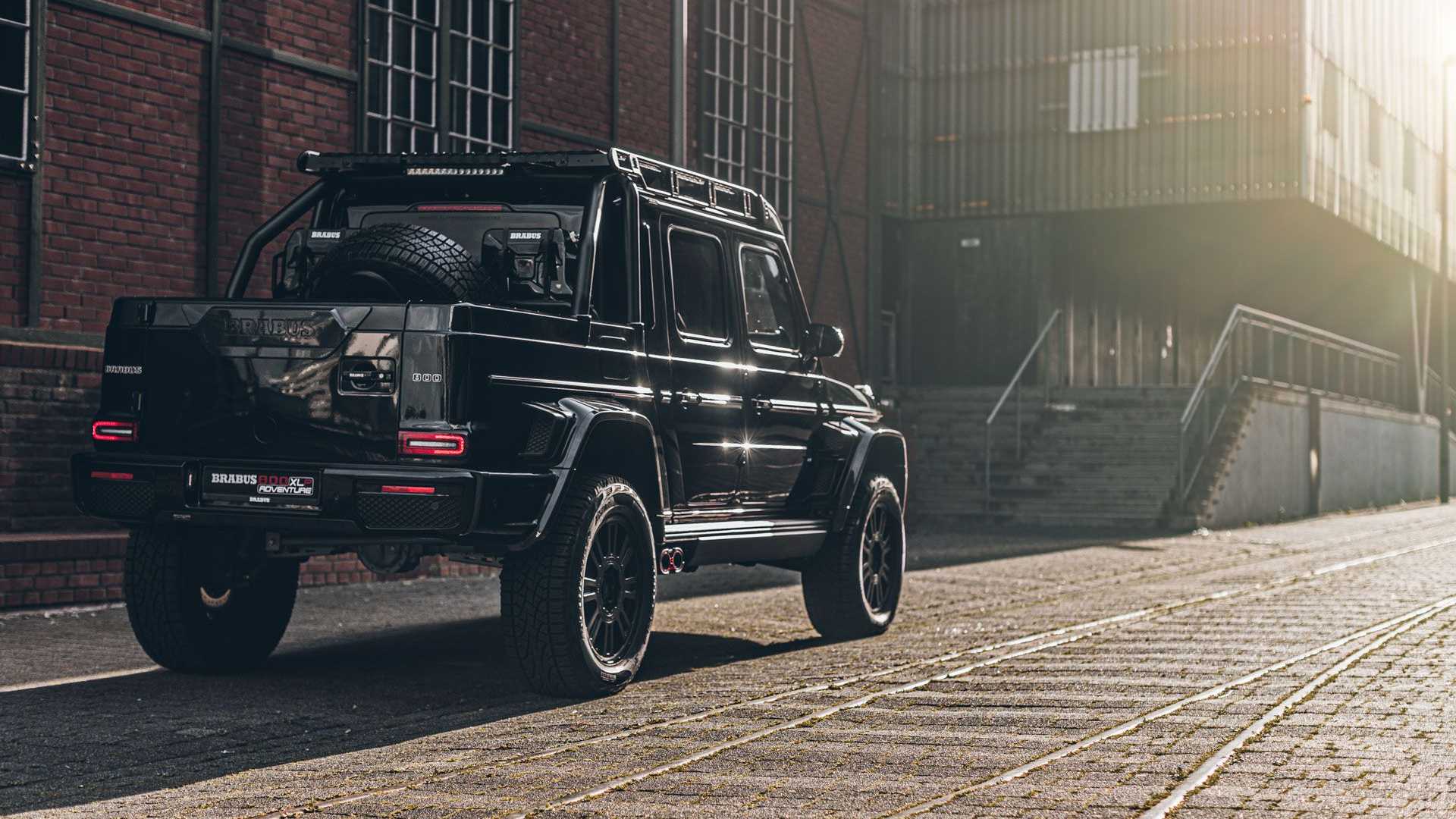 Pure power for the BRABUS 800 Adventure XLP Superblack
Under the hood the BRABUS 800 Adventure XLP Superblack equips a mechanical 4.0-liter twin-turbocharged V8. The mighty block has received a BRABUS 800 PowerXtra upgrade that takes power up to 789 hp (588 kW) and torque up to 1,000Nm. Thanks to this update, it is capable of covering 0 to 100 km/h in just 4.8 seconds.
Top speed is electronically limited to 210km/h due to the higher center of gravity and off-road tires. Bottrop engineers put the Adventure XLP on a scale and it weighed a whopping 2,936 kilograms. With everything and with that, it is much less than the GMC Hummer EV that reaches 4,103 kg.
Image gallery