Key facts:
A few days ago the Ethlot website went down and the company's chat groups were removed.

The scam may have cost as much as $10 million, stolen from some 2,000 investors.
A scam or rug pull, but applied to Bitcoin (BTC) mining equipment, affected a thousand people in South Korea. A company reportedly made billions of won after resorting to deception and promises to take advantage of unsuspecting investors.
According to the local media YonhapNews, the company Ethlot raised a significant amount of money from investors who paid for supposed Bitcoin mining equipment that was installed in Kazakhstan and Russia, offering returns of 0.7% up to 3% daily for their investment.
The advertising and collection campaign began in January. Since then, some 2,000 investors deposited their capital under the promise of making money with the mining equipment.
The victims said that Ethlot opened an office in the South Korean capital in November to begin recruiting investors. This, through the Ethlot Me website. They also made a presence on social networks, with videos where they showed the farms operating.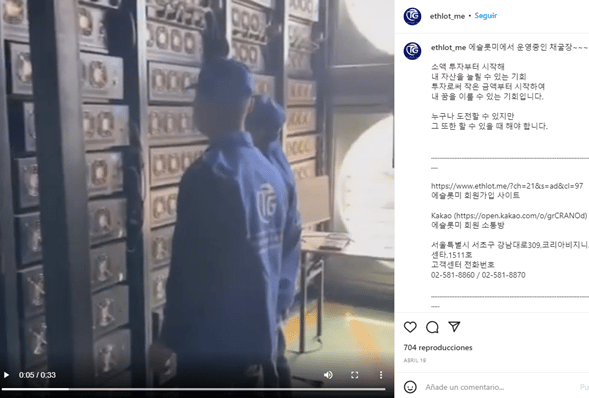 website down
For a few days the official page of Ethlot Me has been down, the same with blogs and other related sites. There has been no communication from company representatives, who may have fled with up to US$10 million, although details "will be revealed through future investigations," the South Korean authority said.
CriptoNoticias confirmed that the Ethlot website does not work. When trying to enter it throws an error. And although the Instagram account is still active, nothing has been published since May 24. We tried to communicate through emails with representatives of the company, but as of the closing of this article, we have not received any responses.
At least 20 affected made the first public complaint. They reported the disappearance of the site and its funds in early June. They assured that fraud was committed, which was not investigated by the authorities of that country until a few days ago. The case is already in the hands of the Seoul Metropolitan Police Agency..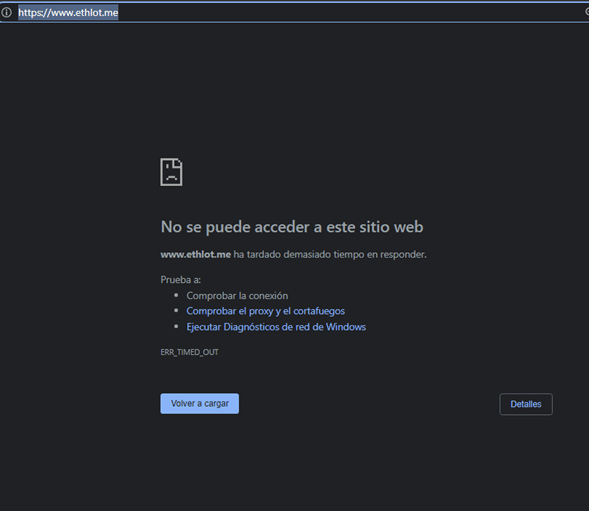 They operated in chat rooms
Ethlot administrators, who received the money from investors, apparently operated the chat rooms of an app called Kakao, according to police. There was a general room, a VIP, a VVIP and a first level SVIP room, with which you could earn up to USD 32 daily or USD 960 monthlywith an average investment of USD 2,300, according to a publication.
Access to each room was granted to individuals based on the size of the investment made, under the promise that the more they invested, the better mining rigs they could use to make money.
The earnings, which could amount to up to USD 120 per day or USD 3,600 per month with an investment of USD 6,300, they were going to be sent every 7 days to the investors, according to Ethlot, but never came to fruition.
Now it only remains to check if the complaints are true and what will happen to the lost money. In any case, this, like other cases of scam, call for presence to one of the premises of Bitcoin: do not trust, verify.