Nurse Rachael Hearson shared the unusual story of when she had to explain to a couple that to have children they needed to have sex.
A nurse who has worked with the UK National Health Service (NHS) for over forty years revealed that she once encountered a couple who did not know they should have sex to procreate.
Rachael Hearson, who has worked as a midwife, nurse, and health visitor for decades, recently published her memoirs, «Handle with Care: Confessions of an NHS Health Visitor ».
Thanks to the fascinating stories that she captured, the woman was contacted by The Mirror for an interview where he made the surprising revelation.
A couple spent years waiting for a baby because they did not know they had to have sex to achieve it
Hearson He told the publication that the couple had been married for years, but he genuinely believed that babies came simply by marrying.
"They had been together for a while, but the children did not arrive. After a talk, the family doctor concluded that the problem was that they did not know what sex was or how human reproduction worked ».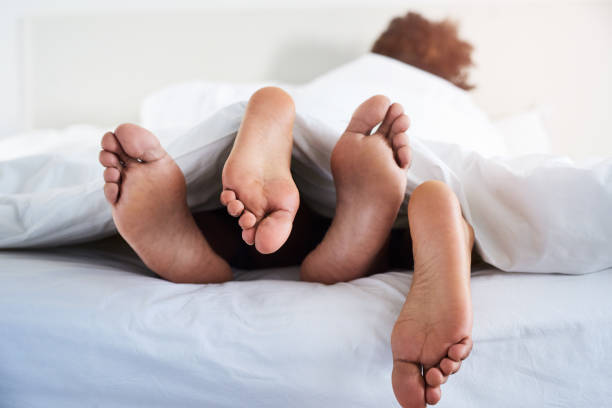 "They had no idea how to make babies, and it was my job to make sure they learned it!" said the patient before beginning the work of introducing them fully to the subject.
Hearson He also confessed that this had been the sign that "eteaching someone about sex is a big responsibility ». "It was a difficult job, at first they couldn't be more intimate than holding hands."
A life worth telling
Over time, this nurse learned to take all kinds of absurd and surreal scenarios in stride. You once witnessed a man in his 20s masturbate on a couch while talking to his girlfriend about sexual violence.
Rachael She also unintentionally visited a brothel on a routine evaluation to see the development of an 18-month-old boy.
On another occasion, Hearson She had a terrifying experience when she visited a mother of two children who lived in a homeless shelter and was received by a man with a knife, who threatened her and ran from the place.
But not everything is a drama, of course. Much of the work of Rachael it is simply fighting for families in poverty: those who have problems claiming benefits, divorces, unemployment, evictions, mental health, debts or any combination of these.
"We deal with human experience in all its aspects. Our work is mainly private; but no less profound or exciting. I'm glad I have so many fascinating stories to tell », concluded in the interview.
By: Vanidades Newsroom with information from The Mirror