A few minutes ago Lotus has presented the E-R9, a spectacular new design study that shows us what a electric vehicle focused on endurance racing.
Although the model is a design study, from the brand itself they have stressed that a more realistic derivative could hit the tracks around the world by the 2030 season.
Finished in black and gold, a clear nod to Lotus's pioneering motorsport heritage that led the manufacturer to claim 13 Formula 1 championship titles, this electric features a sleek design reminiscent of fighter jets.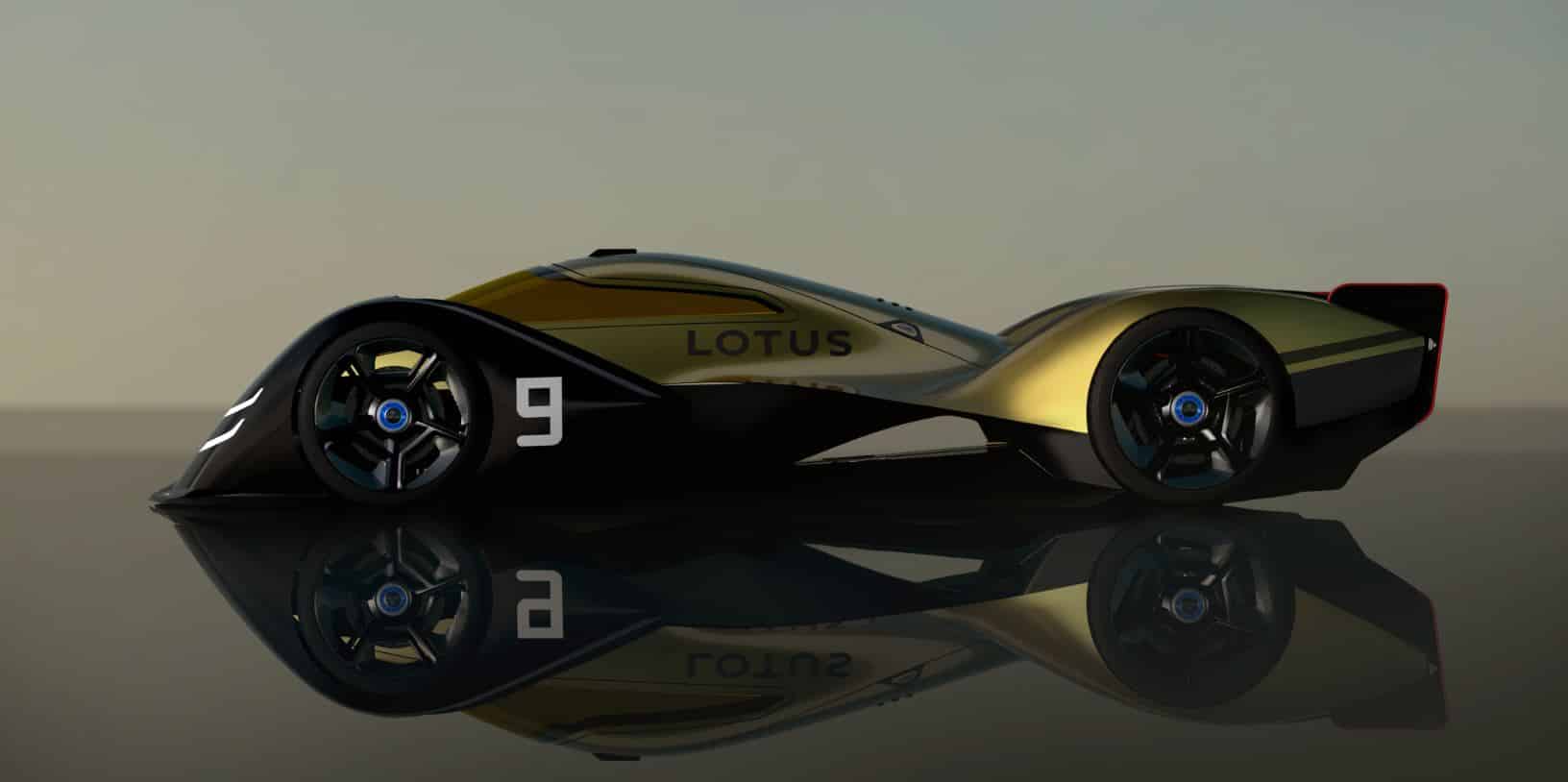 Innovations include advanced active aerodynamics with "morphing" body panels and vertically mounted control surfaces to aid in high speed cornering.
The E-R9 has been developed by Lotus Engineering, the consulting division. The car has been created as a technological showcase for its philosophy, capability and innovative spirit in the fields of aerodynamics and electrified powertrains.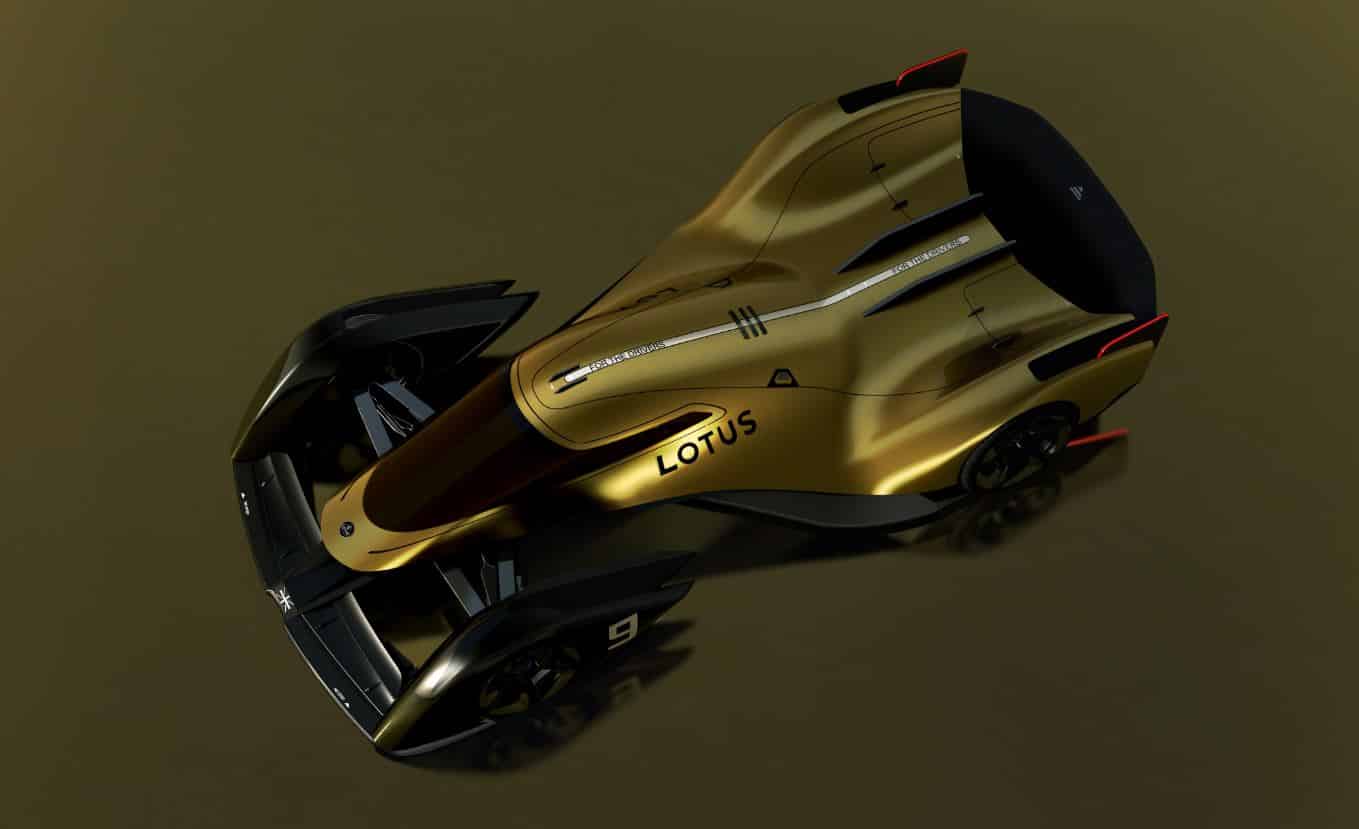 ER means Endurance Racer, while 9 is the car's racing number carefully chosen in homage to Lotus' past in racing. It was in a Lotus Mark IX where the racing team made its debut in the 24 Hours of Le Mans, with company founder Colin Chapman. It was the year 1955, which means that if the brand's plan to build a similar model by 2030 came true, it would be in celebration of the 75th anniversary of the Mark IX.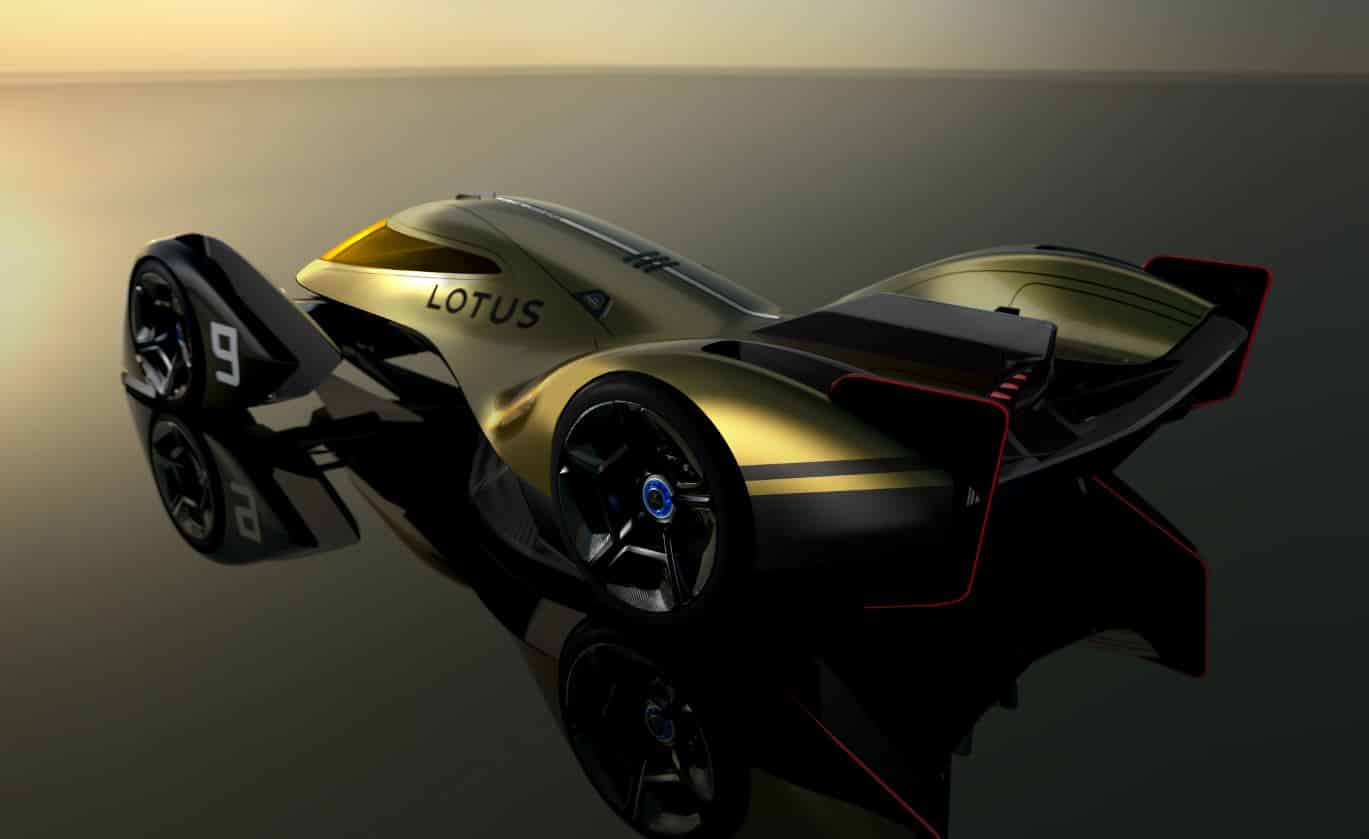 The E-R9 was developed by the engineering team of Richard Hill, the head of Lotus' aerodynamics department, and Louis Kerr, the Evija's chief platform engineer.
The Lotus E-R9 features a electric powertrain that drives each wheel independently, an improved system with torque vectoring. It is based on the technology already integrated into the Evija, although for the E-R9 it would be fully adjustable by the driver.