The Porsche 911 Carrera RS 2.7 from 1973 It is one of the most iconic sports cars of the German car manufacturer. The surname 'RS' means nothing more than Renn Sport, whose translation from German is "sports competition". It is, in essence, a sportier version of the Carrera whose sole purpose was competition.
It was a limited series 1,590 units created to achieve homologation in the competition. In fact, Jenson Button himself owned one and his naturally aspirated boxer six-cylinder block and cooling system are pretty hard to forget.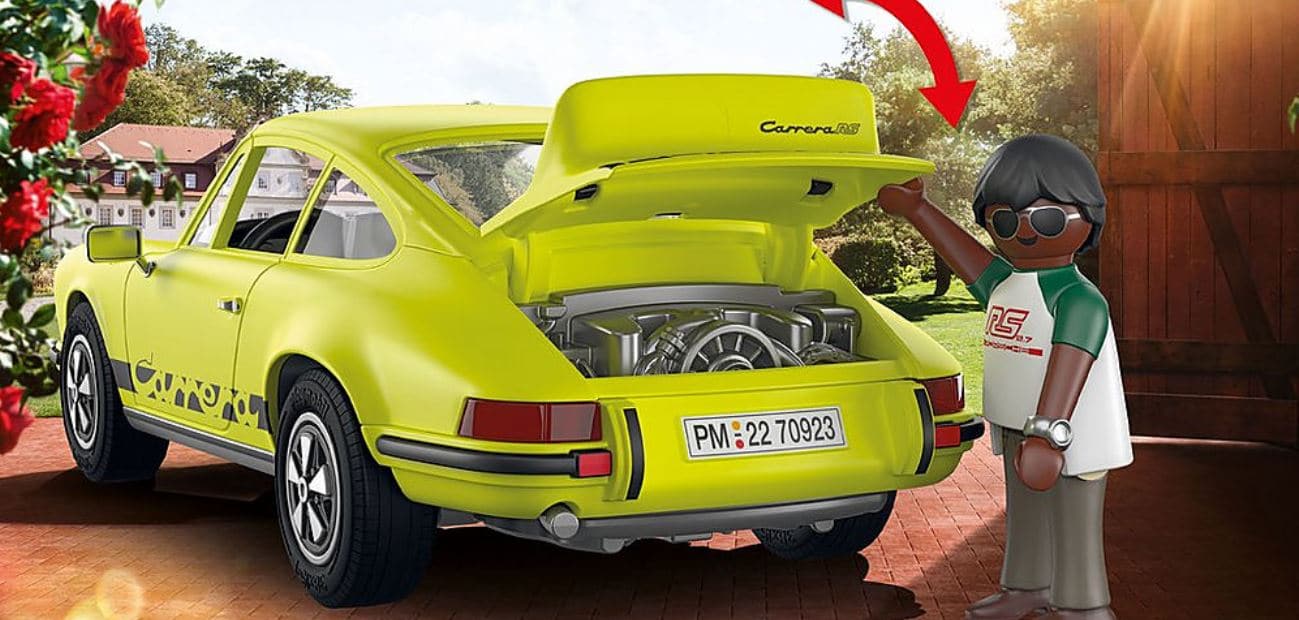 The model popularized the 'type spoilerduck tail' and there were two versions: touring and Light. Both developed a total power of 210 hp (154 kW) at 6,300 rpm and 255 Nm of maximum torque at 5,100 rpm. His figures allowed him to reach 100 km/h from a standstill in 5.8 seconds and catapult himself to a top speed of 240 km/h.
PLAYMOBIL Porsche 911 Carrera RS 2.7
Who wouldn't dream of owning a real Porsche like this? Now is your chance, although perhaps not as you would really like. The classic and nostalgic German sports car becomes part of the PLAYMOBIL catalog. As you can see, the toy faithfully details the legendary shape of the body, of a unique design.
The PLAYMOBIL version features aerodynamic details and the iconic rear spoiler, better known as the "Duck Tail". Chrome-accented wing mirrors and headlights, along with curved Carrera lettering on the side, give the classic car a special elegance.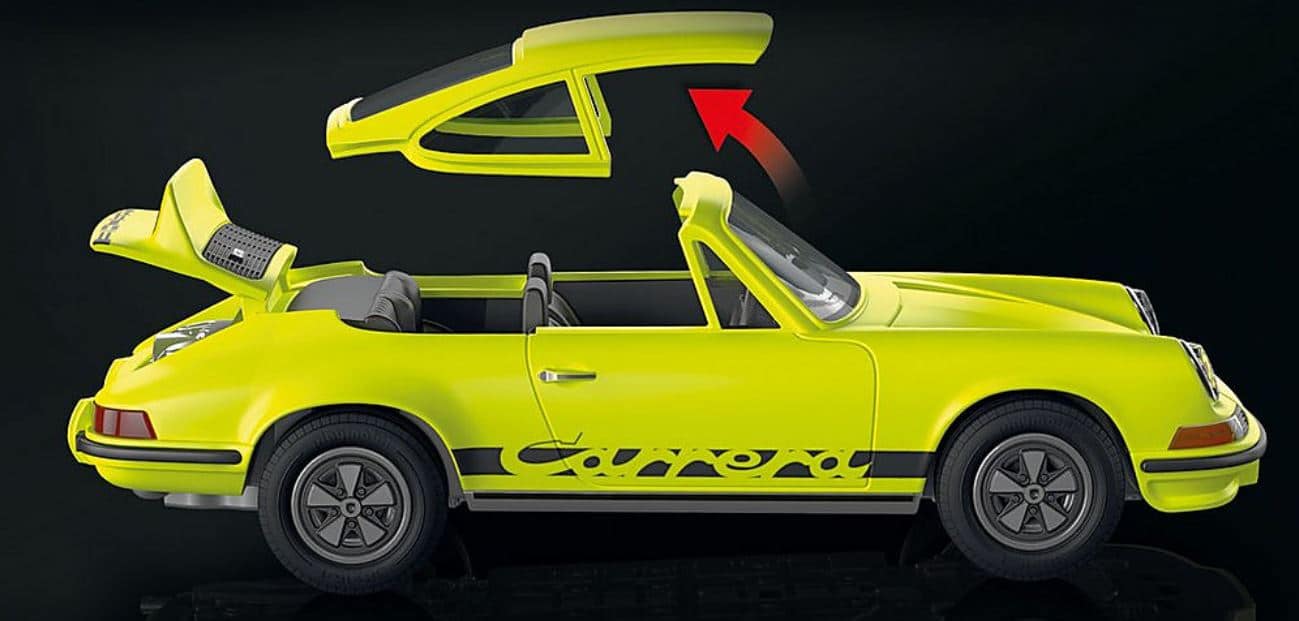 The price amounts to 69.99 euros.
To seat the figures inside the car, simply remove the roof. Fans can also open the trunk to discover the six-cylinder boxer engine. The set includes a yellow Porsche 911 Carrera RS 2.7 with removable roof and opening trunk, two PLAYMOBIL figures with picnic basket, blanket, road map and other accessories.
Image gallery