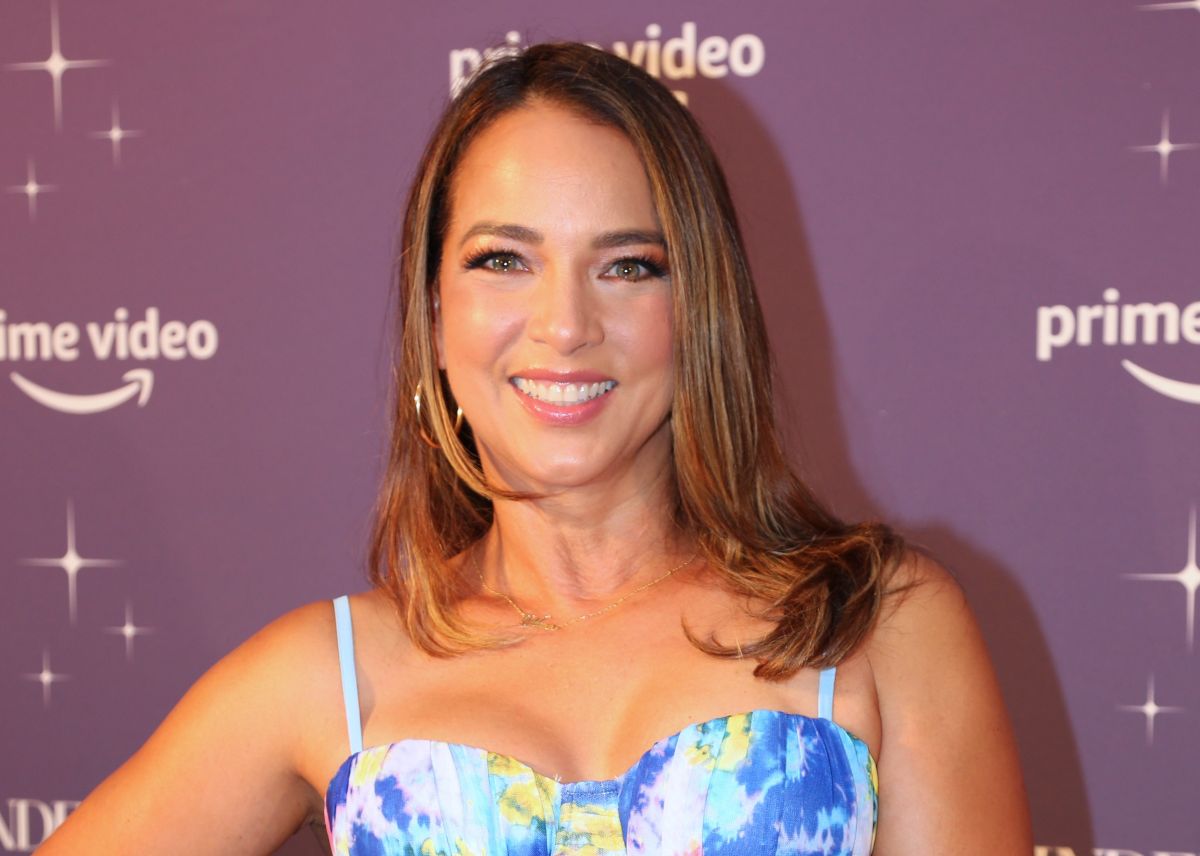 After becoming the fifth finalist in 'La Casa de los Famosos 2', Daniella Navarro She has come as a guest to several programs on the Telemundo network and one of them was 'Hoy Día', where she was seen face to face with Adamari López to cause controversy once again, since the driver could not avoid questioning her about the kiss that, apparently, she would have given to Tony Costa despite the fact that he maintains a relationship with Evelyn Beltrán.
The controversy began days before, when Adamari López stated that the Venezuelan actress had kissed Eduardo, Nacho and Toni Costa, a situation that was never confirmed, but that gave much to talk about among the dancer's followers.
However, the Puerto Rican confronted Daniella and during a recent interview asked her directly if it is true that she and her ex exchanged a kiss, so without further ado she told him what she thought.
"At some point I said that you had kissed Toni and that Nacho was not the only person you had kissed…", mentioned the also actress.
What was immediately denied by the native of Caracas, Venezuela, who assured that it was never like that since she only kissed two men during her stay at La Casa de los Famosos.
"I was surprised because they showed it to me right now and No, the only person I kissed on the mouth with was Eduardo and Nacho because not even with Salvador. With Salvador it was a flirtation, a play on the chin and I hope they put it in full because they left it to where he was warmest, "explained Daniella.
But Adamari insisted on what he seemed to have found on social networks; "That really happened, it didn't happen, was it a mix up, you had a few drinks and it was a silly thing or what really happened there?", which again Navarro denied.
"No ever, for God's sake, you can look it up, please show me the video", he defended himself.
And although the doubts seem to remain, Adamari López accepted that perhaps he had been wrong, ending the issue.
"The wrong one is me, it was that I heard it, it seemed to me that it happened on social networks. I didn't say it the wrong way, simply because I thought it was something that had happened and that had been discussed."
You might also be interested in:
–Jorge Bernal calls Salvador Zerboni from the Casa de los Famosos 2 a rat in front of Adamari López
–Evelyn Beltrán, girlfriend of Toni Costa, answers exclusively if it bothers her that I talk about Adamari in 'The House of the Famous'
-This is how Adamari López reacted after Niurka's statements about Toni Costa