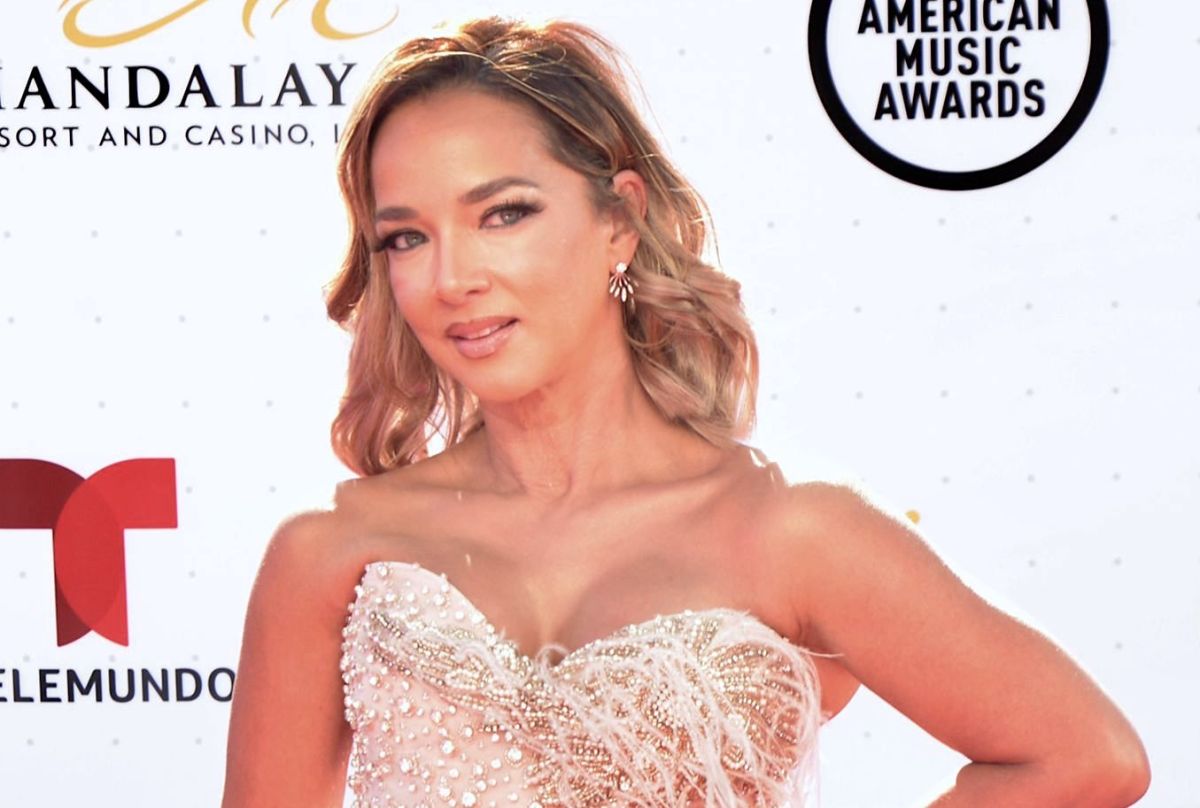 Posing like a model, Adamari Lopez She showed off her spectacular figure in a sexy outfit made up of a metallic skirt with a side slit, which revealed an original black bodysuit with feathers. She shared a video on Instagram which has so far more than 80,000 likes, and which he complemented with the message "Who around here wants to get ahead? 🙋‍♀️"
At 51 years old, the actress and host keeps her body in shape and shows it on her social networks, especially in clips in which she appears with her friend Alejandra Jaramillowith whom she carries out dance challenges and exercises that seem easy, but are not, despite the fact that she always keeps a smile on her face.
Last month Adamari Lopez took the opportunity to thank – through various publications on Instagram– to their friend Gustavo Arango. The designer has created dresses that are the perfect complement in the look of the actress, and even posed with her in an image, carrying her on her legs.
You may also like:
-Adamari López from her bed: "I have chills, body pain and fever"
-Adamari López shares a special moment with her fans: "I'm very excited!"