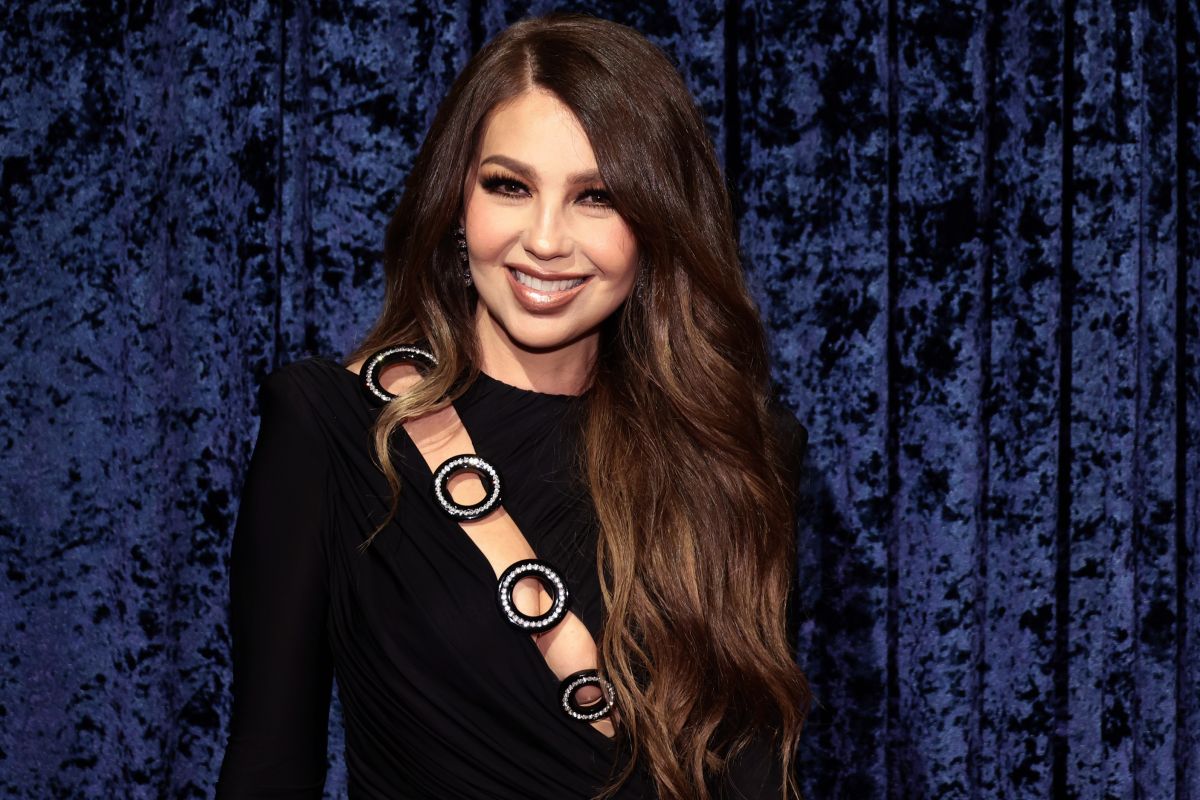 Photo: Jamie McCarthy/Getty Images
The spontaneity of Thalia on social networks has given his followers unforgettable moments, like that Live in which he began to hum "they hear me, they listen to me, they feel me" or that other surreal video in which he began to talk to some chickens that he had found in the field.
Now the Mexican star has opened the doors of his home gym to show how a training session starts with a homegrown song that helps motivate him: "Very applied in the gym, with a very beautiful girl, who is very tasty. This cute little girl with the scary face of hers," she can be heard singing in a clip she posted on her stories from Instagram.
That "girl" is none other than her stunning Doberman named Francesca., who came into his life last year and does not leave his side; in fact, Thalia she has to make sure he doesn't get on the treadmill with her. Incidentally, the artist also revealed that she likes to play sports while she watches the series "The Walking Dead" and that he rarely pays attention to the clothes he puts on before training.
You may also like:
-Thalía requests support from Ukrainians, but receives strong criticism for the appearance of her face
-Thalia saved the life of Sabine Moussier, famous soap opera villain