Founded in Slovenia more than 29 years ago by ex-motorcycle racer Igor Akrapovič, the exhaust brand is always the talk of the town. After presenting its latest products for the Audi RS 6 Avant, Audi RS 7 Sportback, Porsche 718 Cayman GT4 and Toyota GR Yaris, today the company returns to the fray with its Akrapovič exhaust for the BMW M4 Competition.
Also available on the M3, this titanium exhaust system It has an exhaust tail design never seen before. It is a light and high performance set. The exhaust system is made from titanium alloys with stainless steel front link pipes. In addition, it includes a central silencer and two lateral ones.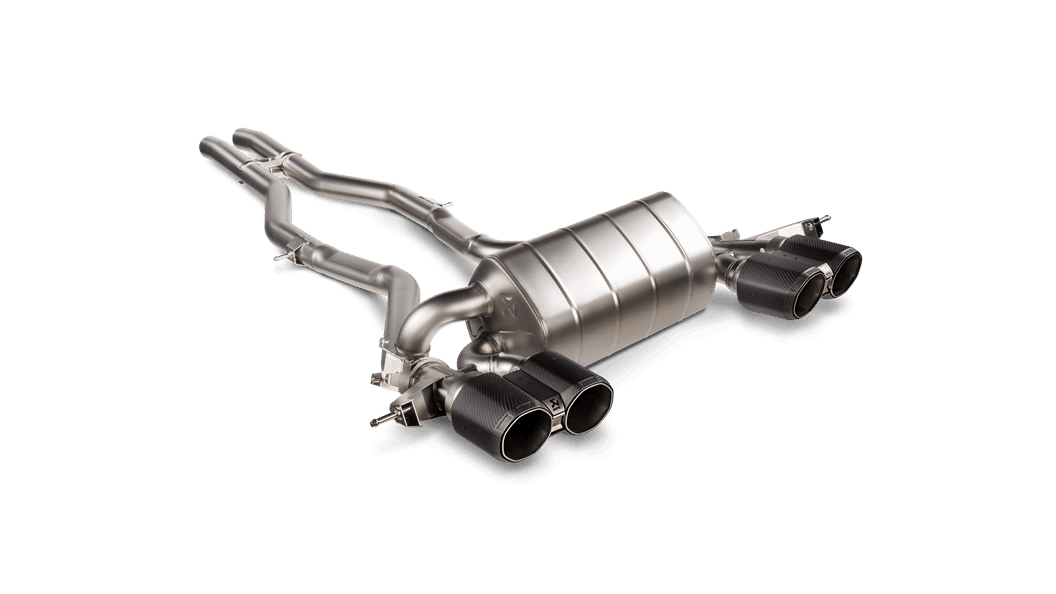 These, along with a manifold, allow the system save 35% of the weight compared to the standard M sports exhaust system. The stainless steel connecting tubes are provided with customized flexible tubes. They have a larger diameter compared to stock options. In addition, they have total insulation at the point of connection to the collectors that leave the factory.
Exhaust is directed to valves on each side of the silencer, with bodies cast from the manufacturer's proprietary titanium casting. These valves control the flow of gases and are responsible for the fantastic sound that the system emits. The fully active X connection incorporates a valve that controls the flow of gases and pulses of exhaust pressure from both sides of the engine.
To give it an even greater visual impact, Akrapovič offers an optional matt or gloss handmade carbon fiber diffuser.
What does the Akrapovič exhaust offer for the BMW M4?
The exhaust system is completed by two exclusive titanium/carbon fiber tailpipes. In addition to improving the soundtrack of the M4 Competition, the brand points out that it achieves a power gain of 10.9 hp (8 kW) at 6,000 rpm and an increase in torque 13.9Nm at 5,000rpm under controlled conditions. This makes it an ECE approved system.
No need to remap the ECU to make the most of the exhaust. Akrapovič is also offering a titanium link pipe for the M4 that will be sold exclusively in the United States. It results in a power gain of 23.7 hp and 25.4 Nm of torque. Aftermarket downpipes with and without catalysts are also available.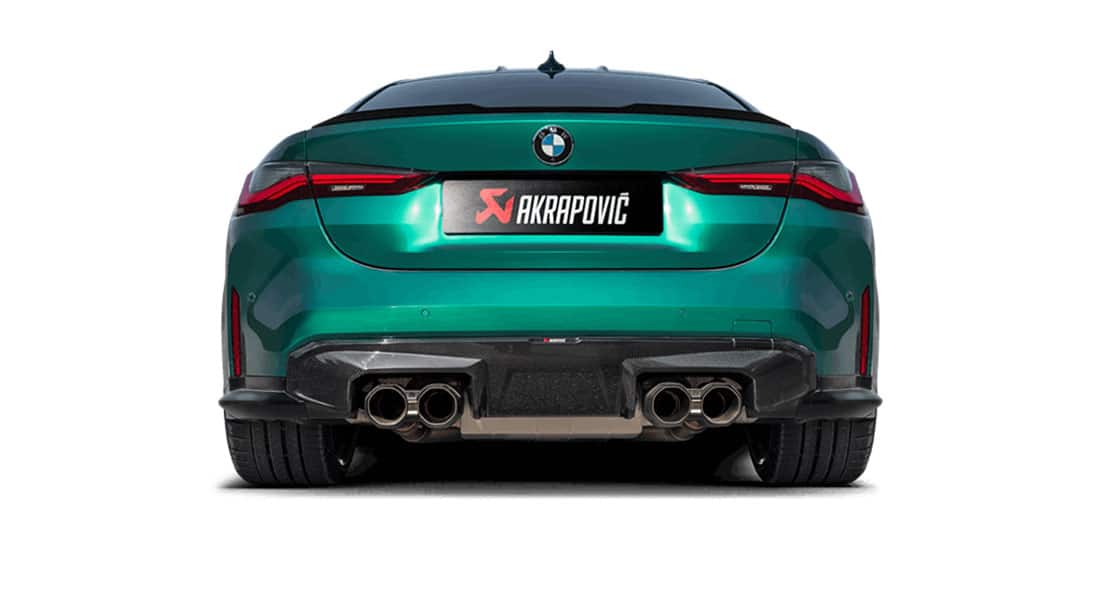 From low-pitched growl, through strong midrange, to full high-frequency output with Akrapovič's signature touch. While continuing to offer occupants the comfort of driving in a more relaxed manner, this exhaust system does not emit any unwanted buzz no excessive noise.
Recall that the BMW M4 Coupé Competition equips the six-cylinder in-line engine with 3.0 liters and M TwinPower Turbo technology. eroga 510 hp (375 kW) of power at 6,250 rpm, as well as 650Nm of torque available between 2,750 and 5,500 rpm. Associated with the 8-speed M Steptronic transmission, it accelerates from 0 to 100 km/h in 3.9 seconds.