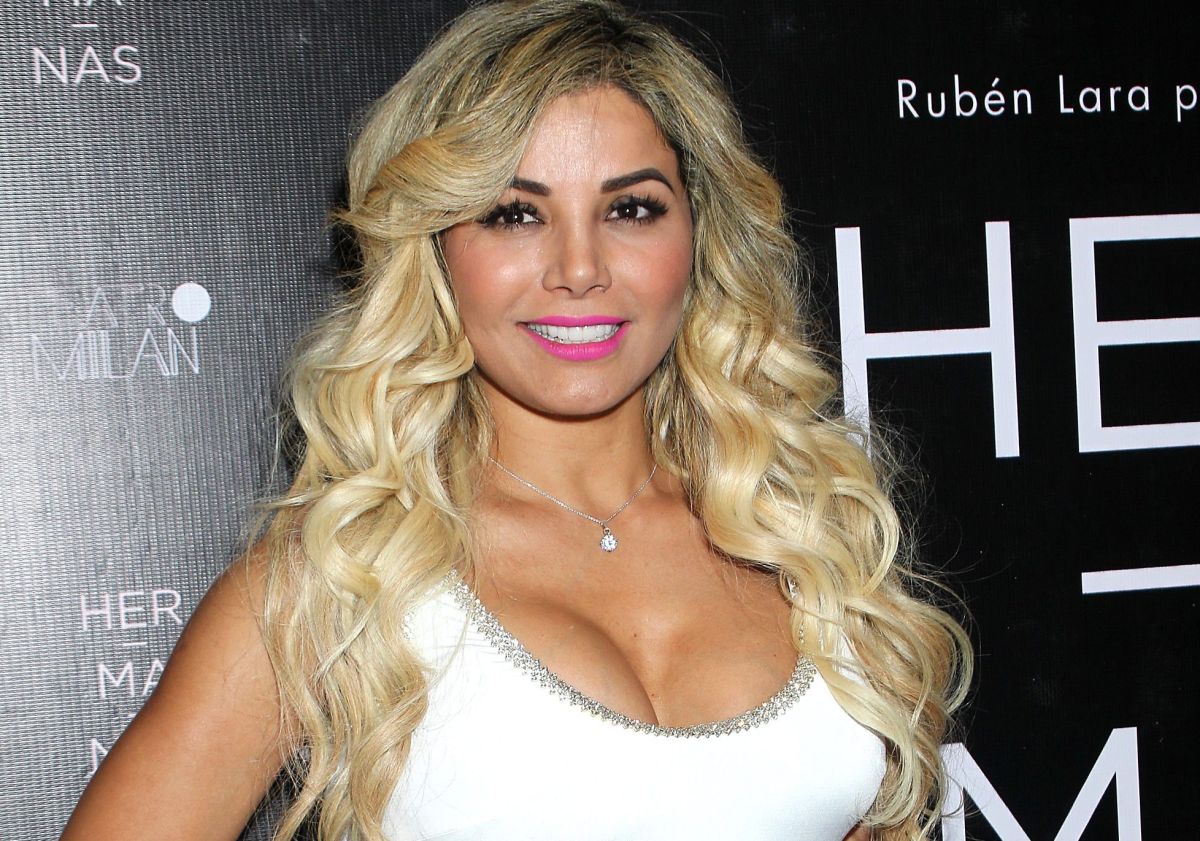 Aleida Nunez She enjoys sharing sensual images on social networks and although she is an expert in attracting attention with tiny clothes that reveal her curvaceous silhouette, once again caused a stir by modeling tight dresses that paralyzed the hearts of thousands of admirers.
Amid the rumors that claim she is launching a romance with a cameraman, whom "they have on trial" and supposedly embarrasses her because this time it is not a millionaire, the actress showed off a series of fiery photographs from her dressing room on Televisa, where do you record the telenovela 'Warrior heart'.
As he shared with the first couple of photographs posing in front of the mirror, the native of Lagos de Moreno, Jalisco, was in one of his calls, so before recording the scenes of the day he decided to consent to the pupil of his faithful admirers.
On this occasion, the 41-year-old actress modeled a fully fitted yellow dresswith which her curves took center stage and generated more than 52 thousand heart-shaped reactions.
However, shortly after he decided to end the speculation about his new romance, and during an interview with 'Gossip No Like', he confirmed that he is giving himself a new opportunity in love, but that it is not a cameraman and that he does not have trouble recognizing it.
"If I'm dating someone and they treat me the way I like them tothat's why I'm with him, for that and much more, You already know that I'm not with toxic or louts", he explained.
There is no doubt that the woman from Jalisco is unstoppable, because in addition to the recent invitations to participate in carnivals, her musical performances and her participation in the soap opera, she also continues to raise the temperature within her exclusive content page.
As a preview, the voluptuous model once again raised the temperature, but this time with a translucent sand-colored dress that further emphasized her lush curves.
"It's not the caress… it's who touches you enter http://www.aleidavip.com photos that you have seen us especially for you", he wrote at the bottom of the publication in which he also showed off a pronounced neckline that exposed a seductive angle of his anatomy.
You might also be interested in:
–Aleida Núñez shows off her curves dancing with a daring yellow bodysuit at the Veracruz carnival
–Aleida Núñez shows off her stylized legs and mini waist with an exotic silver strappy outfit
–Aleida Núñez shows off her lush curves while posing in a fiery green bikini