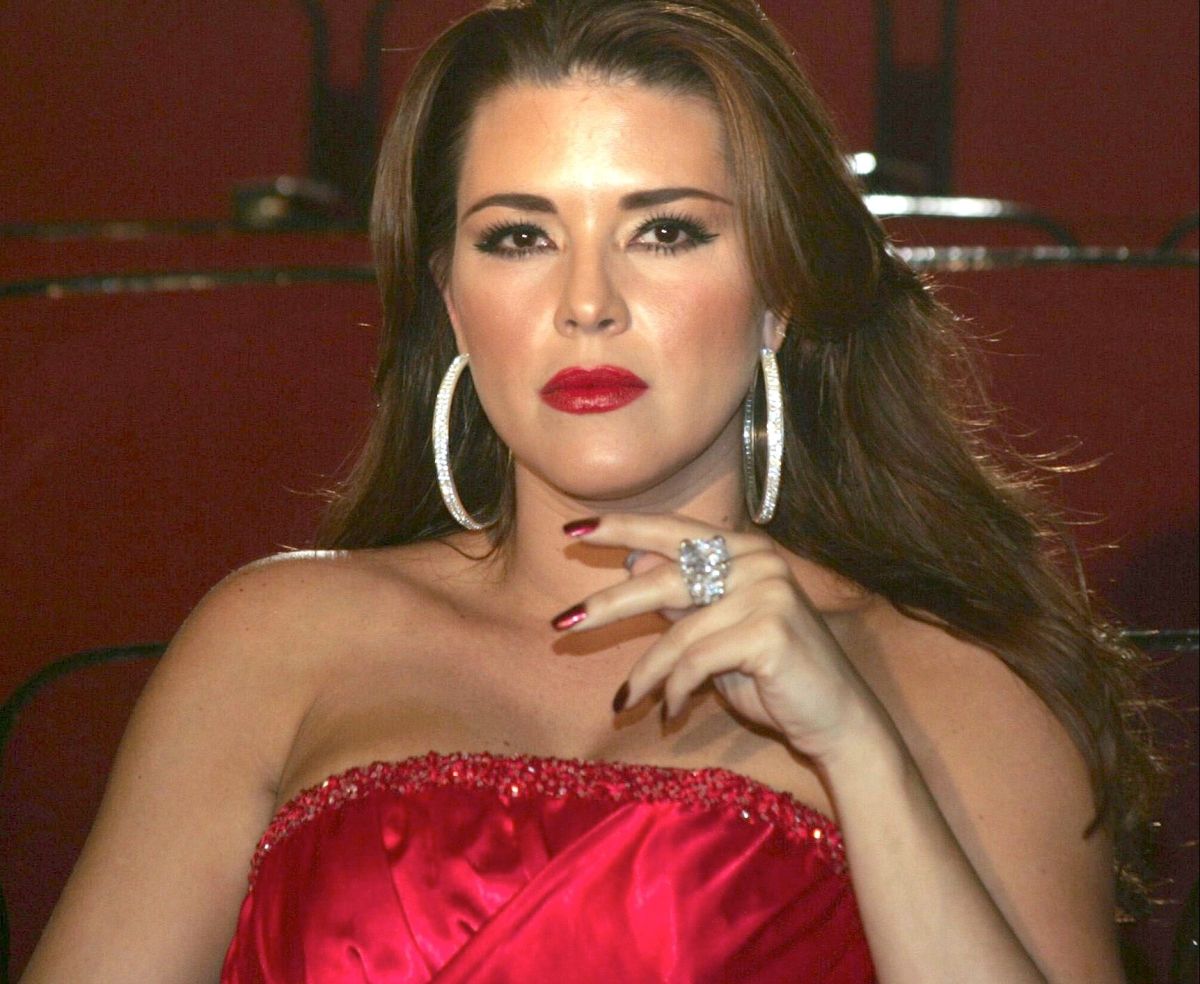 The House of the Famous 2 already finished, but Alicia Machado has not overlooked the words of the two participants in the Telemundo reality show. A Nacho Casano called him an idiot and Eduardo Rodríguez also threw his thing on Instagram. But it was not by finger, the former Miss Universe clearly had a reaction to the comments of the leading men.
Edward Rodriguez was asked what he thought the triumph of Ivonne Montero in the House of the Famous. He himself said that he felt disappointed: "There will always be an advantage over single women, which is good… A woman wins again, a single mother. There is the strategy … Yes well and victimize yourself. It is what sells. It is what has worked for him in life…", said the Mexican actor and model. But Alicia Machado was not silent and responded forcefully: "Like when you don't pay child support, and still you question the cause??? oops."
But that was not all. The Venezuelan continued commenting: "Well, yes! they deposit them! It works for us cuteness." A large part of the women and men also dedicated themselves to defending Alicia Machadowho is a single mother and the same Yvonne Montero. Same as just the night of winning La Casa de Los Famosos she made a moving video call to her daughter and even cut her hair as a sign of having always carried her with her in thought and heart.
As to Nacho Casanothe day of the final gala of the reality show TelemundoAlicia Machado told Daniella Navarro that it would be necessary to see how she got along with the gallant when leaving The House of Celebrities 2. Besides, the former Miss Universe He made reference to the bad experience he had with Roberto Romano. The Venezuelan called Nacho a misogynist and he also reacted.
But the former participant was also consulted at the end of the gala about the comments made by Machado and said that they did not know each other so that she would think of him like that. "I also understand with great respect that sometimes there are many very ignorant people who do not understand the meaning of what they put in their mouths…". Immediately, the former beauty queen reacted: "Yes, idiot. Trust me I know what it means! Don't think you're so smart! There are plenty of these louts in society!"
But Daniella Navarro He does not think the same and yesterday he published in a story on his Instagram account, in which he said that his joy was due to the fact that he was about to meet his little daughter and her mother. He also made it clear that the smile that he brings on his face has his first name and last name and his fans and followers of The House of Celebrities 2 they know very well what it is.
Keep reading:
Alicia Machado assures that Donald Trump touched her buttock and wanted to enter her room
Alicia Machado sings them to Niurka Marcos in La Casa de Los Famosos 2: "She has to lower two lines…"
Alicia Machado arrived showing the dental floss to "The House of Celebrities 2"
Alicia Machado already has her favorites to win La Casa los Famosos 2
Alicia Machado would rather save Hugo Chávez than Donald Trump, she assured in Divine Punishment