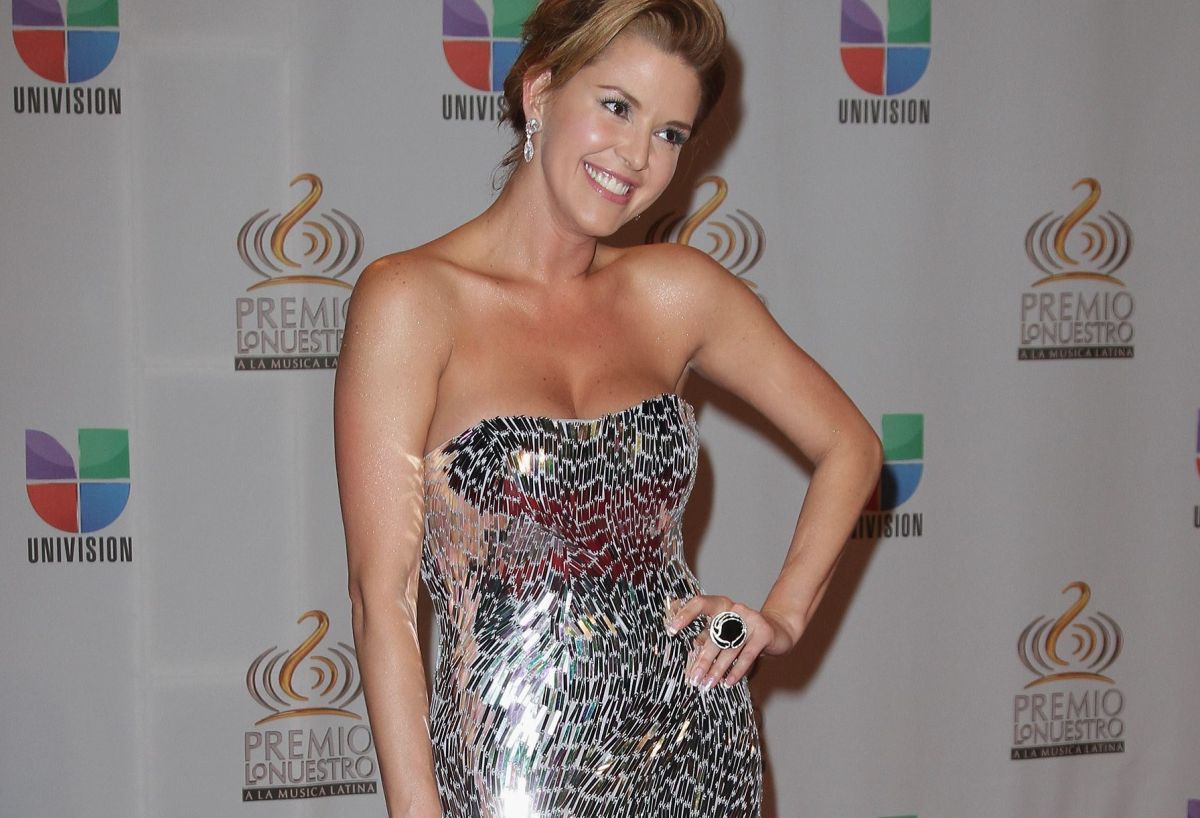 Photo: John Parra. /Getty Images
Alicia Machado she is already extroverted and outspoken and they come and give her more rope. But there is no need to be alarmed because it is in the good sense of the word and with all the humor possible. Who was the brave to dare to ask Alicia Machado if she would save the life of Hugo Chávez or Donald Trump? Luis Eduardo Vivancothe host of the program "Divine punishment", who put the star of The House of the Famous and former miss Universe in three and two.
They are hanging from the bridge Chavez and Donald Trump, thus asking you for help and you can only save one. To whom do you extend your hand to get him off the bridge?" Asks the journalist and host of Divine punishment, Luis Eduardo Vivanco. Alicia Machado without hesitation assured: "Hugo Chávez". The Venezuelan is openly opposed to both. Criticism of her has been notorious and public.
But certainly, it is no secret to anyone that Alicia Machado She had a hard time when she was crowned Miss Universe in 1996 at the age of 17. After winning the contest, of which donald trump owned by that time, the Venezuelan gained a few pounds. At that time, she was not given any help from her, but Donald Trump himself placed her in front of the cameras of world television networks to exercise. Also, he publicly called her Mrs. Piggy.
In personality interviews conducted with Alicia Machado constantly, she always recounts the bullying she experienced at that time. It is not surprising that she, although she has political differences with the Chavista regime founded by Hugo Chavez Friasformer president of Venezuelahas preferred to save hypothetically speaking the life of the same.
But in addition, the journalist of Ecuadorian origin made the Venezuelan talk about fame and put it back on three and two with several more questions of the same satirical nature. "…How would you explain to Pope Francis that you left in Playboy?". "Did they teach you to hate Fidel…?", "Did you meet Chavez?, and several more that we can imagine. To know how Alicia Machado came out, you have to see Divine punishment in the channel Youtube the digital platform The post and watch for the full show tomorrow at 7 pm ET/ 9 pm PT.
In the meantime let us remember that Alicia Machado was relentless last week on the Sunday special of The House of the Famous, where he sang them to Niurka Marcos and even ordered her to lower two lines. The Cuban vedette comes from starring in several altercations in the reality show Telemundo Y Laura Bozzo He has her on edge, because the Peruvian does not stop adding popularity. So the winner of the first season sent him the strong message.
Keep reading:
Alicia Machado takes off her bra to show off her breasts and send a message of empowerment
"What are you doing now? Nothing": Laura Bozzo launches against Alicia Machado in 'The House of the Famous 2'
Alicia Machado shows off her rear and even reveals her underwear while trying on jeans
Liliana Rodríguez exposes Alicia Machado for commenting on 'disarming the nation' after tragedy in Texas
In dental floss, Alicia Machado makes a hot photo session and publishes it on Instagram