The Ford Ranger Raptor is quite an expert in candy that we are lucky to see in the European market. However, on the other side of the Pond they are not so lucky. That is why some car aftermarket specialists are already doing their thing on the basis of the conventional Ranger. It is the case of this Roush Ranger 2022.
Roush Performance wanted to provide the pick-up of an overdose of power and attractiveness. Curiously, despite what the specialist has accustomed us to, she remains discreet. The package has a cost of $13,250 and can be added to any Ranger with a 2.3-liter EcoBoost engine. The warranty is 3 years or 36,000 miles.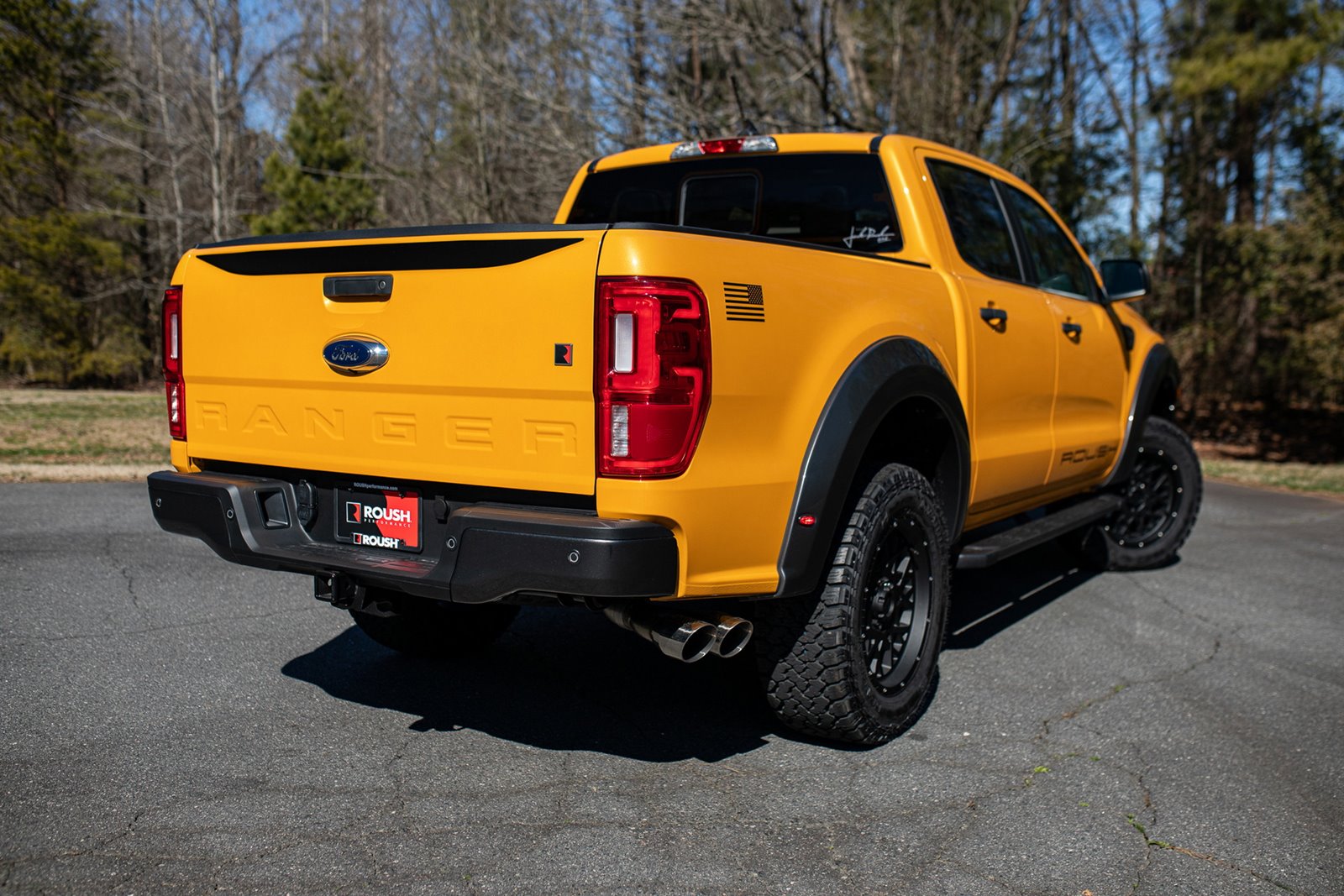 Every Roush Ranger starts out as a Ford Ranger XLT with the 301A or 302A trim package.
Inside the Roush Ranger 2022
Among the novelties we can see a set of suspensions with type shock absorbers coilover Roush/Fox 2.0 with specific valves and a higher height. The nine exterior colors are contrasted by a Roush grille with integrated LED lighting, a graphics package, red tow hooks and fender scoops.
The new 18-inch Roush wheels shod with massive 32-inch General Tire Grabber A/TX off-road tires. They hide under the flared fenders with Magnetic Gray and lighting. In the cabin you can see custom leather seats with embroidered headrests.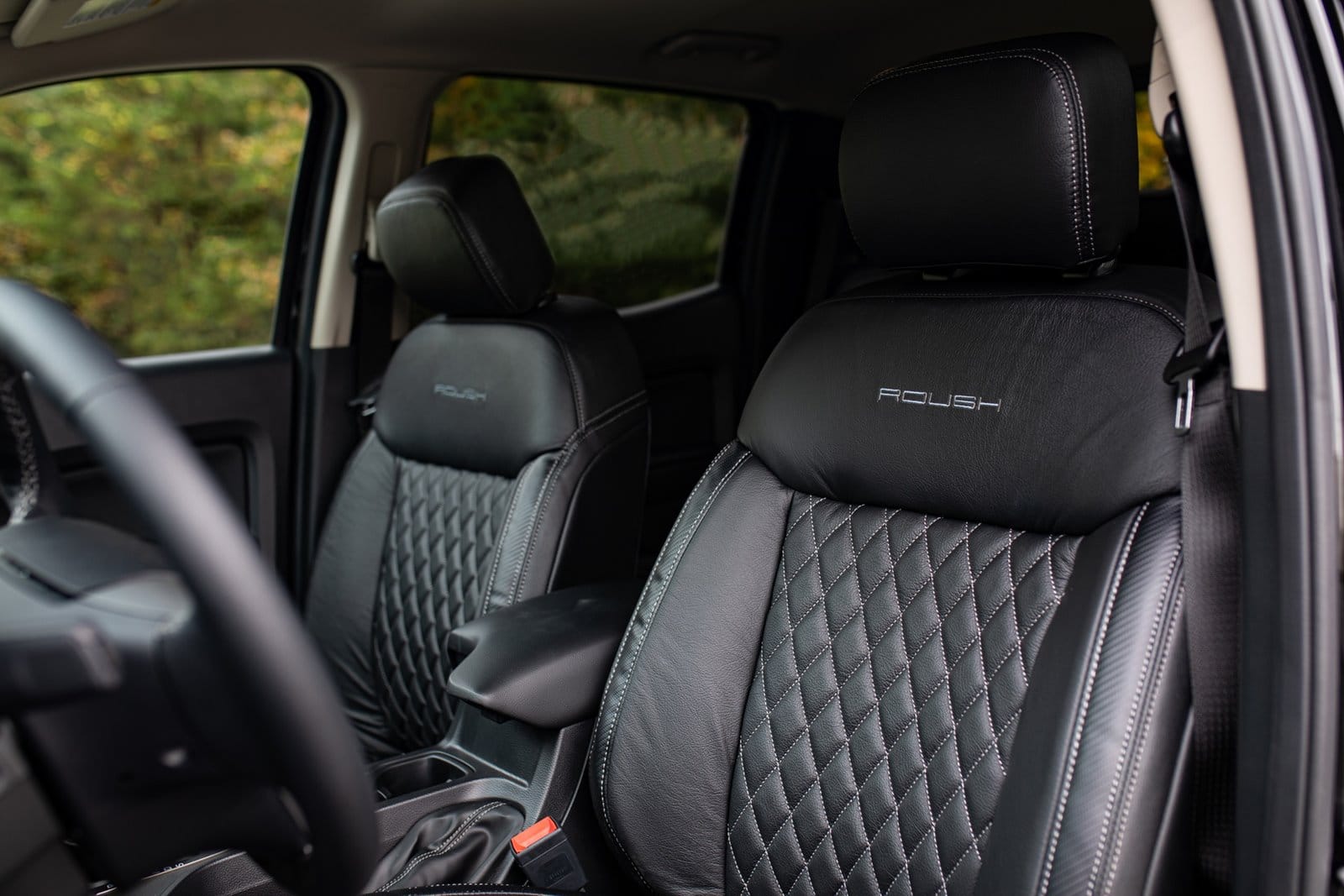 Also not missing are a Roush gauge cluster, WeatherTech floor mats and various minor details. Those looking to go a step further also have a Roush Chase frame, an off-road kit and a lockable vault for the center console. Putting the icing on the cake is a stainless steel type exhaust system. cat-back.
This increases the power 6 hp and the pair in 8Nm; while providing an aggressive exhaust note. This increase is barely appreciable over the 270 CV that the pick-up. The real enhancer will be the Roush Performance Pack which will add around 50bhp thanks to an ECU tweak, a new cold air intake and a modified exhaust.
Image gallery