The Audi RS Q8 It is the wildest SUV of the firm of the four rings. As you know, it equips the same 4.0-liter V8 biturbo engine that we have already seen in the Audi RS6 Avant and RS7 Sportback. Offers 600 hp (441 kW) of power and 800 Nm even though these figures are ridiculous if we take into account the Manhart RQ 800.
The RS Q8 accelerates from 0 to 100 km / h in 3.8 seconds, Meanwhile he sprint from 0 to 200 km / h it does it in just 13.7 seconds. It reaches a maximum speed limited to 250 km / h, although if customers opt for the dynamic package, the figure increases to a not inconsiderable 305 km / h.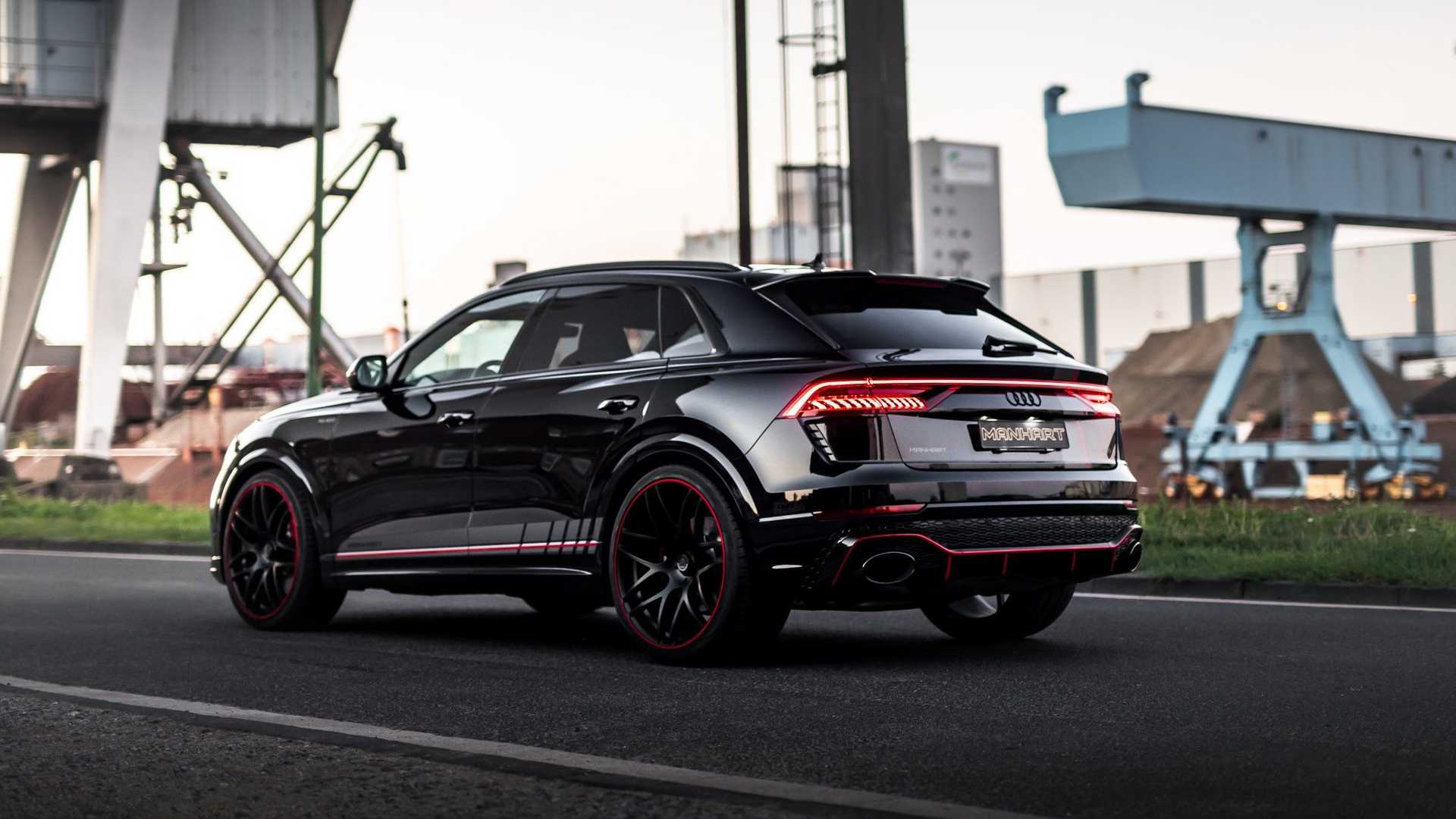 If the German coach stands out for something Manhart It is because of the savage preparations that it makes on the basis of all kinds of vehicles, usually giving them a more aggressive touch with a characteristic exterior appearance. After announcing the RQ 900 in its day, it has not been until now that we have known all the details of the Manhart RQ 800.
On the outside he dresses in black and silver with red accents for a much more sinister appearance. For starters, its height has been lowered by 40mm thanks to new springs signed by H&R. They are paired with a set of Manhart "Classic line" alloy wheels from 24 inches with 295/30 ZR24 front and 355/25 ZR24 rear tires.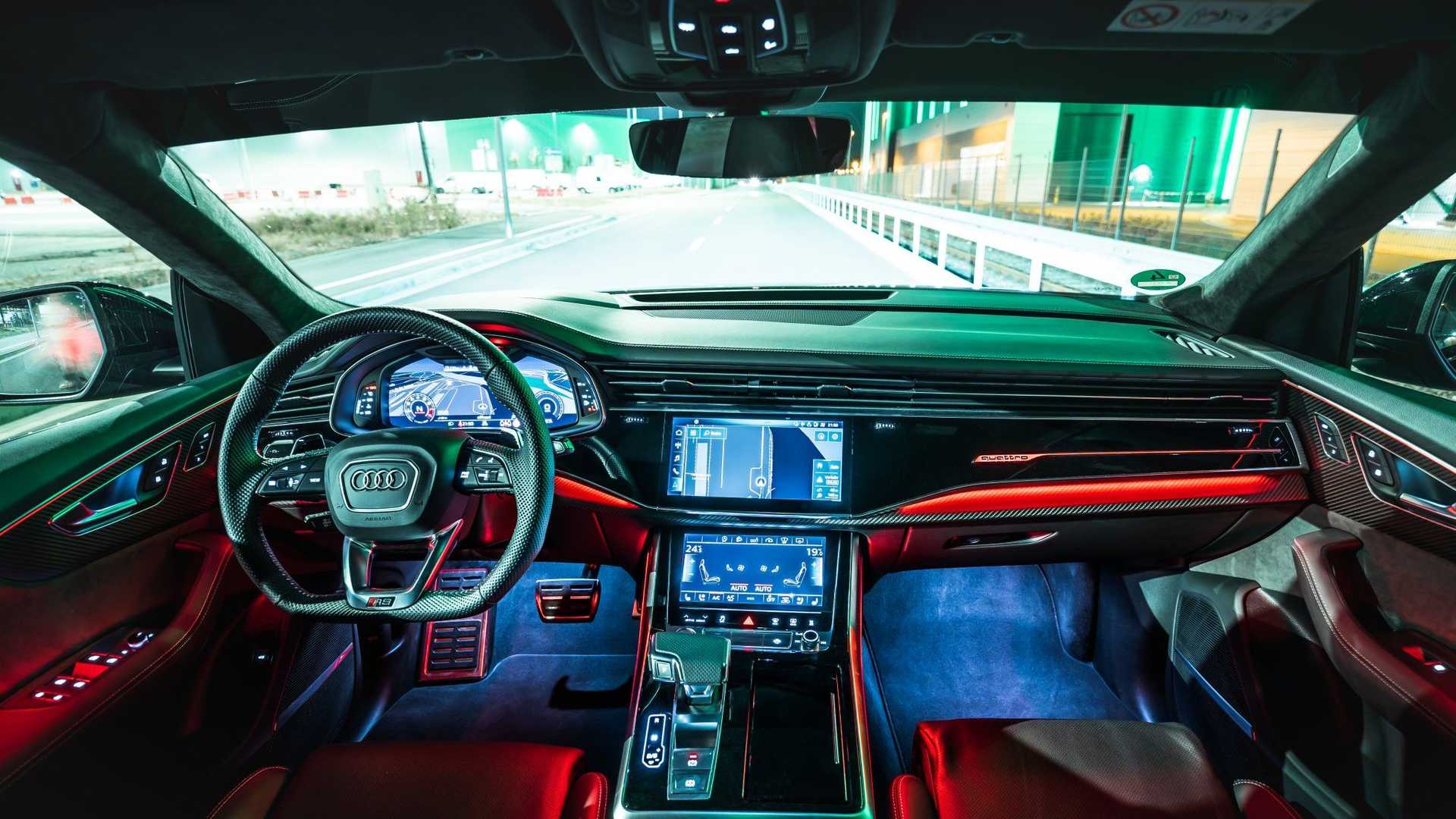 The entire body package is carbon fiber, as usual.
There is also Manhart's signature on the front, with a splitter on the front bumper and a new hood. On the side we see widened wheel arches, prominent side skirts and two marked spoilers behind. The set is finished off by a new muscular diffuser that integrates a new sports exhaust system.
Up to 818 hp for the Manhart RQ 800
The 4.0-liter biturbo V8 mechanics has been modified to give us a power that amounts up to 818 hp (602 kW) and 1,050 Nm of pair. Hence its provocative name Manhart RQ 800. The new stainless steel exhaust system comes with active valves and four 100mm tubes with ceramic or carbon coating.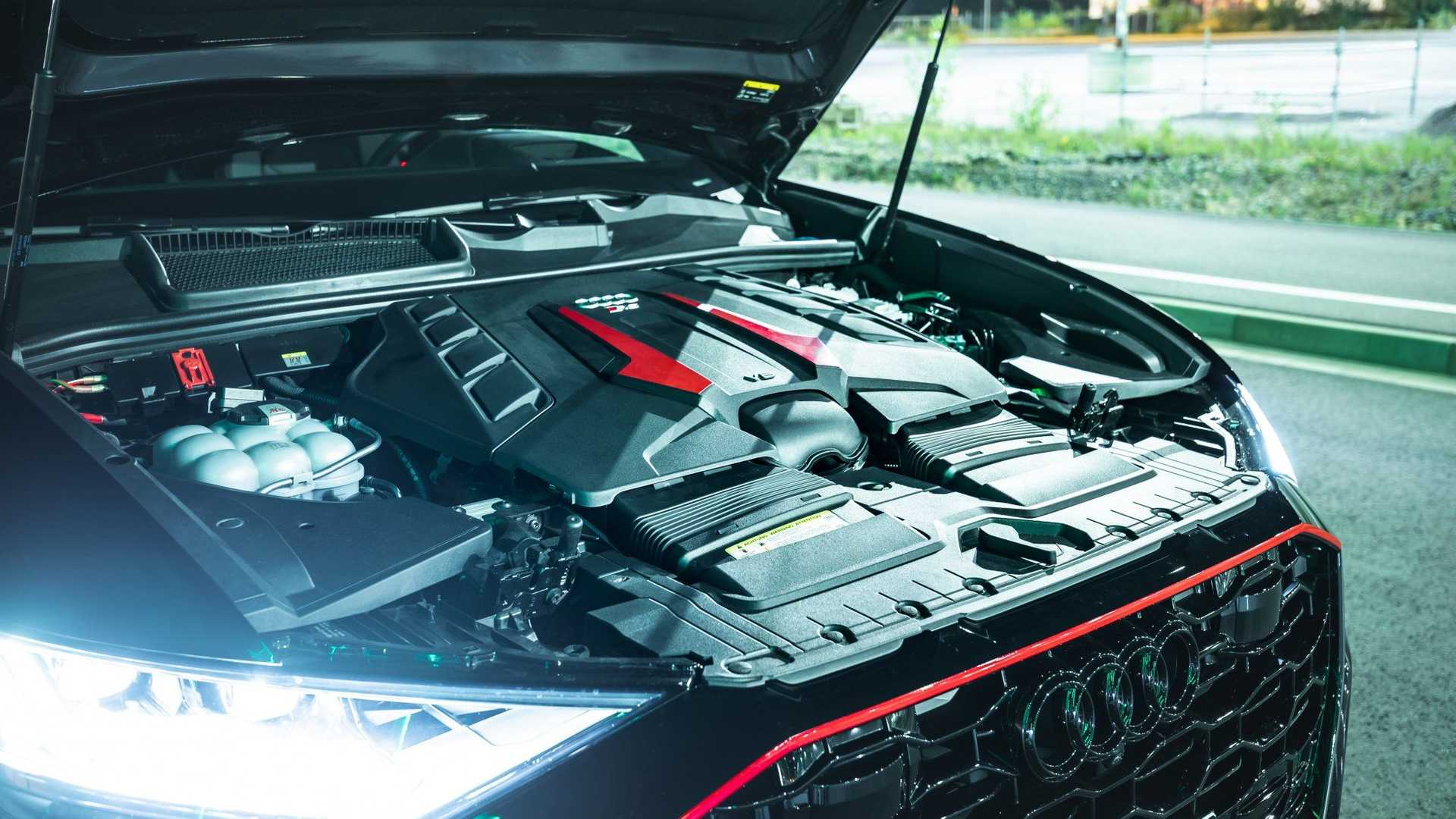 To achieve this power increase, in addition to reprogramming the ECU, Manhart engineers have added a Eventuri carbon intake, his own intercooler, a turbo performance kit and sports downspouts with 200-cell catalysts. They have also updated the automatic gearbox to cope with the massive torque.
Image gallery