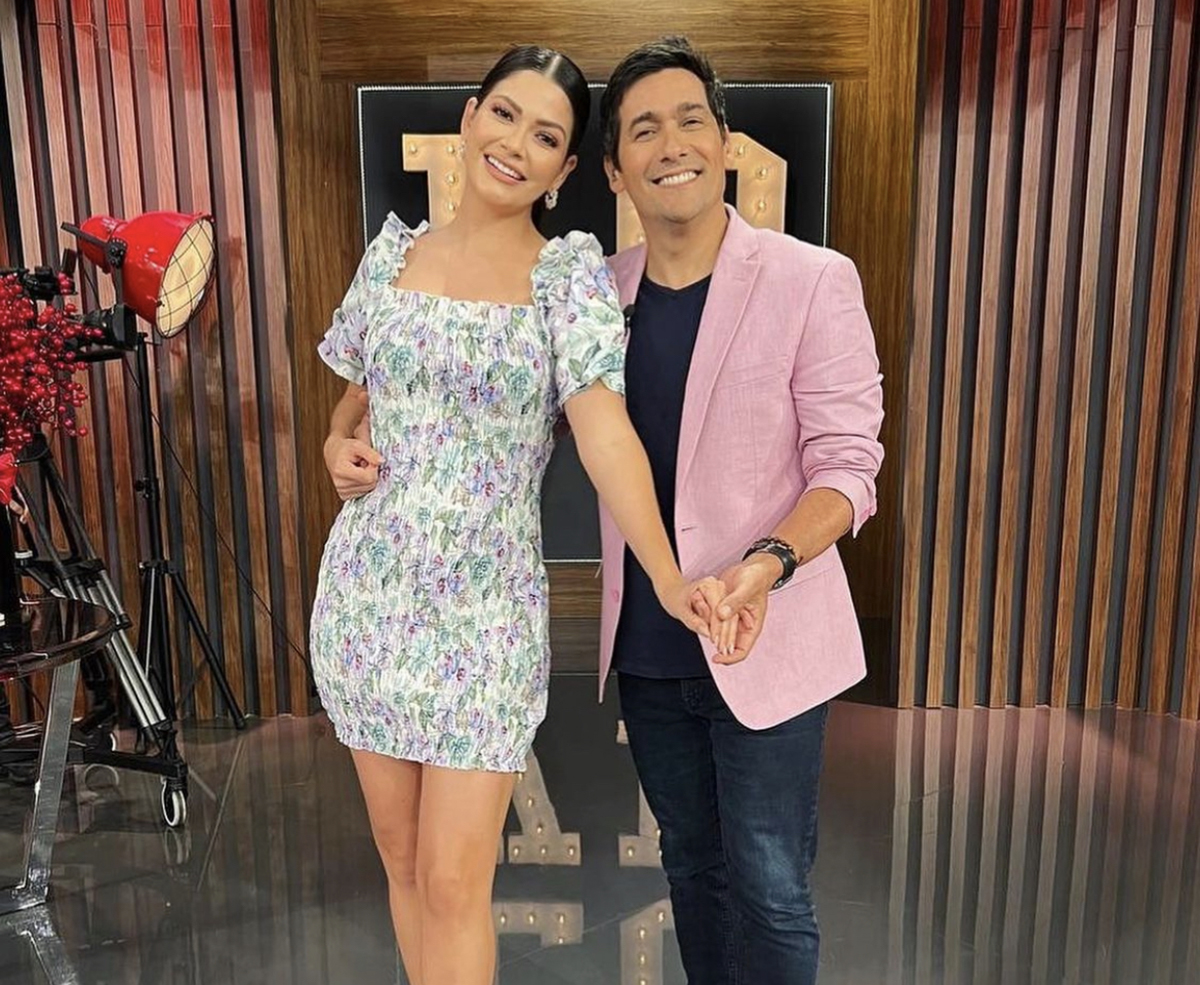 Photo: Falling in love USA / Courtesy
"The important thing is not to fall, it is to know how to get up"…. Dying of laughter she said Ana Patricia Gámez who ended up on the floor because of her partner and friend Rafael Araneda when they were dancing in 'Enamorrnos USA'.
Yes, live before the eyes of the crushes and the lovers, the band and the entire public, Anita and Rafa ended up crushed on the floor… As a step? In the UniMás night show they were ready for a dance contest between the couples already formed, and the presenters decided to open the night dancing them.
What did they dance? A quebradita to the rhythm of 'El Tucanazo' by Los Tucanes de Tijuana. Fast, to the rhythm and all over the track, the couple of presenters were very happy until Araneda got one of his legs entangled with Ana Patricia's palazzo. He went back, and since he didn't let go to fall alone, he dragged his partner and the two ended up on the floor.
What happened after the fall? Lots of laughter from both The first thing Anita did was turn her back on the camera to be sure that one of her breasts had not come out.since the one piece that ended in palazzo was very low cut.
No accident in sight and no broken bones in either of them (at least for now no one has reported it), they stopped and what did they do? They kept dancing!
SEE EVERYTHING THAT HAPPENED HERE:
DON'T MISS THESE OTHER STORIES:
•Ana Patricia Gámez exclusively: "I sleep so peacefully, I haven't done anyone any harm"
•Karina Banda: That's how she announced the departure of 'Falling in Love' to lead the show's reality show
•Ana Patricia Gámez: This was her return to 'Falling in Love'