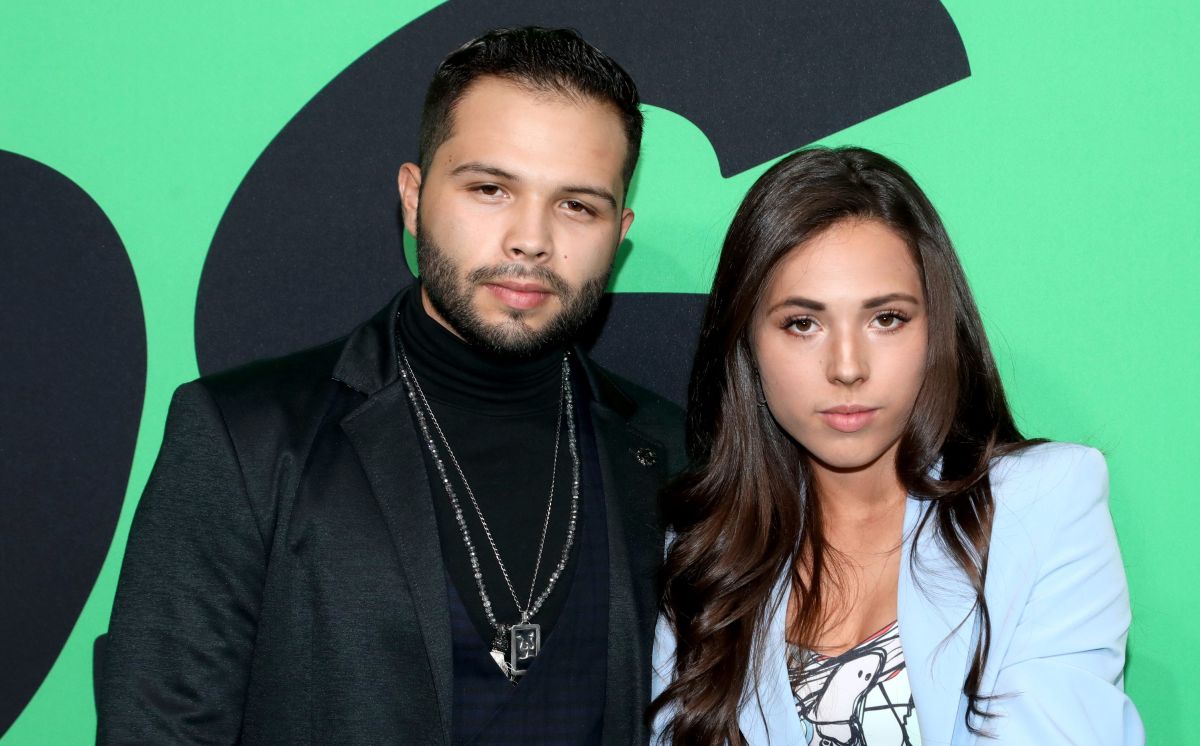 The Aguilar Dynasty continues to be under the spotlight, and this time the eldest of the family, Aneliz Aguilargave something to talk about after, being a fashion expert on social networks, who recently showed a radical change of look to which his brothers, Ángela and Leonardo, reacted, but while the singer was delighted with the new image, with him and also the interpreter, things ended in a "fight".
The eldest daughter of the ranchera music singer, Pepe Aguilar, did not decide to follow in her father's footsteps, However, she has gained relevance in the networks for her beauty and taste for fashion, and on occasions she has even surpassed the interpreter of "Wherever I am seen", who is considered a benchmark of fashionism.
At just 24 years old, Aneliz shocked her thousands of followers on Instagram by sharing a series of images in which she showed that she changed the color of her hairand from having a dark brown hair she went to an ash blonde with which she highlighted her beauty.
"I heard blondes have more fun…. I'll let you know if it's true"Aneliz wrote to accompany the photo she posted on her profile, in which she wore a flirty black crop top and a white shirt.
The young woman, who celebrated her 24th birthday on April 7, is already positioned as an influencer on Instagram, where she has more than 750 thousand fans.with whom she shares tips and fashion tips that make her a true fashionista, something she shares with her younger sister, singer Ángela Aguilar, who is also a style icon.
The Aguilar brothers have an excellent relationship, which they show on their networks, where they share a large amount of content and interactionsalthough things do not always go well, because on many occasions jokes are made in which it seems that they are fighting.
This was the case with Aneliz's most recent publication, to which Leonardo reacted with a comment in which he wrote: "It's a filter"in reference to the young woman's change of look, for which she ended up giving an answer and asked her to shut up, "Shut up, don't lie"was how the influencer responded to her younger brother.
You may also like: