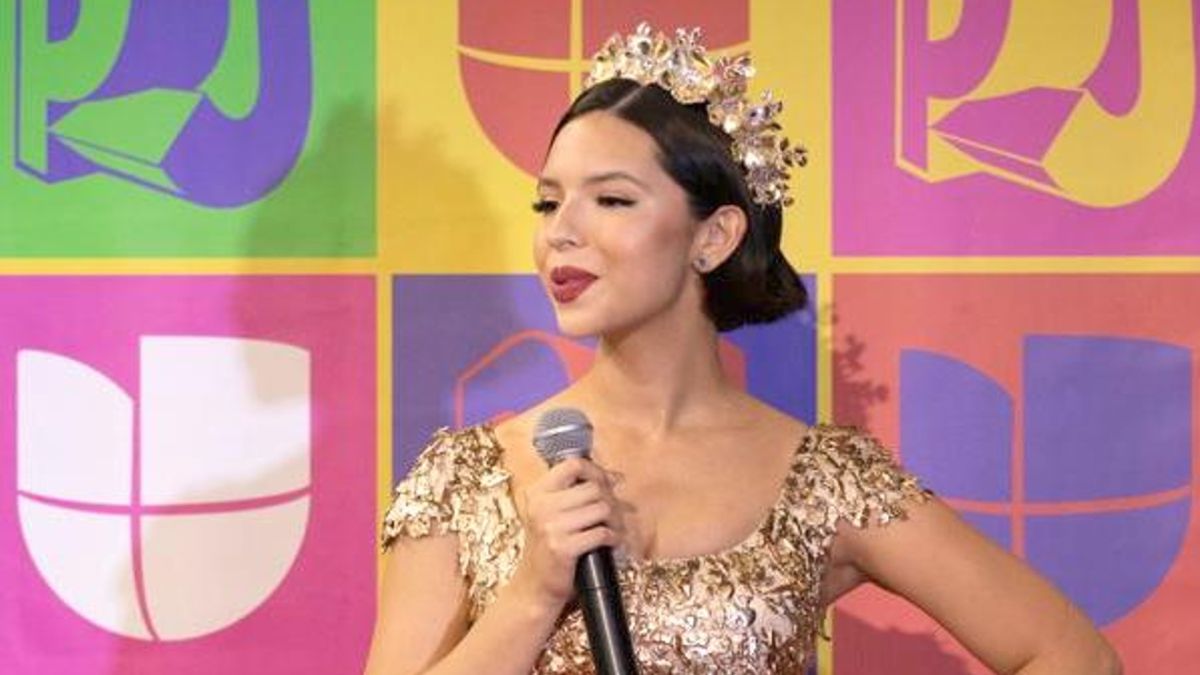 Everything is ready for one more ceremony of the Latin Grammy 2022this after the nominees were revealed.
One of the stars of the Mexican regional who has the fortune to be one of the possible winners is Angela Aguilarthe singer expressed her gratitude to all those people who were part of the productions with which she is in the race.
The daughter of Pepe Aguilar has two nominations, the categories in which she participates are: "Best Ranchera/Regional Music Album" with her album "Mexicana Enamorada" and the second is for "Best Mexican Regional Song" with her single "Wherever I am", which was composed by her and her alleged sentimental ex-partner Gussy Lau.
It should be remembered that Gussy Lau was also present on the album with which the so-called "Princess of the Mexican regional" has triumphed in her career since 2021 and this 2022with which he travels to various places in Mexico and the United States, because the songs from that album cannot be missing from the presentations.
The melody "Wherever they see me" currently accumulates more than 36 million views on YouTube alonethe official video was recorded in the city of Zacatecas and has Benny Emmanuel as co-star, while on Spotify it has 28 million views.
You may also like:
Majo Aguilar and Ángela Aguilar are opponents again but this time at the Latin Grammys
VIDEO: Pepe Aguilar was caught showing his addiction to shopping
IDEO: Ángela Aguilar celebrates the Independence of Mexico by paying tribute to her grandmother with a spectacular dress
VIDEO: Ángela Aguilar has an accident with her car and her brother, Leonardo Aguilar, rescued her
Ángela Aguilar will be at the Billboard Latin Awards
VIDEO: Ángela Aguilar announced that she is already writing her biography. Will it include Gussy Lau?
VIDEO: Pepe Aguilar blocked Gussy Lau's run? Ángela Aguilar's ex responds hard and direct
VIDEO: Gussy Lau breaks the silence and confesses that he felt betrayed by what happened with Ángela Aguilar
VIDEO: Pepe Aguilar is honest about the Angela Aguilar and Gussy Lau scandal and reveals if he continues to work with him
VIDEO: Ángela Aguilar stars in a fairy tale that led her to the heartbreak of a "new heartthrob"
VIDEO: Pepe Aguilar issued a warning to Angela Aguilar's suitors
VIDEO: Ángela Aguilar becomes a Fairytale Princess and shows off her Prince, a new conquest?