Nicole Kimpel, the beautiful businesswoman with whom the actor has shared her life for six years, has been "trapped" in Geneva with her twin sister and father.
These days, Antonio Banderas he has taken refuge in his house in Malaga, where he has spent most of the last months preparing the premiere of his musical A Chorus Line and his subsequent tour of other Spanish cities, to comply with the measures of the state of alarm that has been decreed in his native country.
Unfortunately, it does not have the company of Nicole Kimpel, his girlfriend of the last six years, to face the period of isolation together: the beautiful businesswoman has stayed "Caught" in Geneva (Switzerland), as the famous interpreter explained in the interview he gave to the magazine HELLO! from his forced confinement.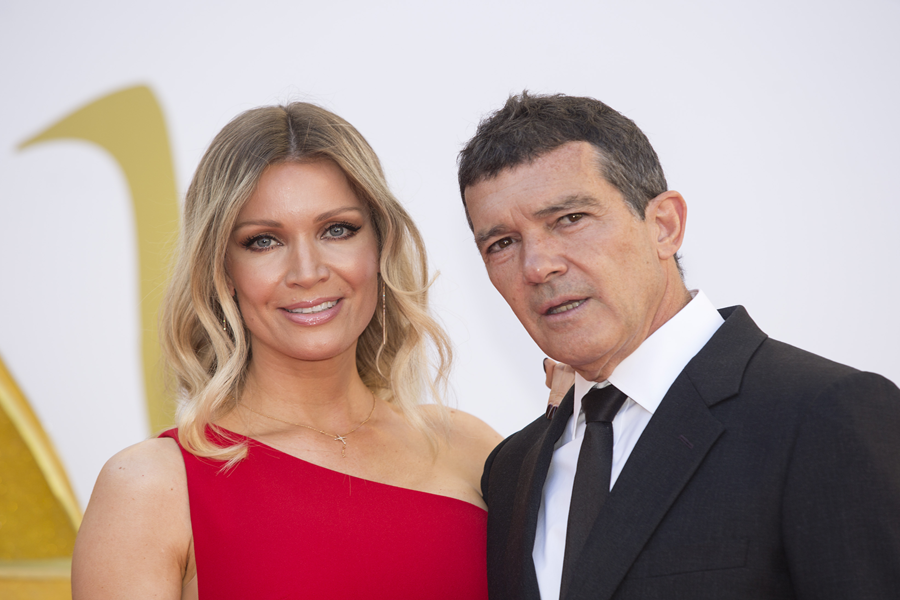 Despite this, Banderas consoles himself by thinking that at least Nicole "You are in good health" and she is not alone because both her twin sister and their father are by her side.
On the other hand, the distance will not be an obstacle to a totally safe romantic relationship like theirs: the couple has overcome the heart attack the actor suffered three years ago together and has managed to establish a coexistence "Calm and quiet", in his own words.
«He knows how to respect the spaces, the times and the rhythms that we have imposed on ourselves» He explained to that same publication to summarize the key to the success of his love story.
In regards to the future, Antonio Banderas He is as optimistic as usual and firmly believes that both he and his compatriots will emerge stronger from the current situation, as much as it now seems that they are living the plot of "a science fiction movie".