Key facts:
Non-consensual activation of BIP-119 can lead to a split in the network, says Antonopoulos.

Bitcoin can resist attempts to rush into consensus, according to the programmer.
The quick activation of the Bitcoin Improvement Test (BIP) 119 is somewhat inappropriate, according to Andreas Antonopoulos. Furthermore, it is dangerous for the protocol of the first cryptocurrency if it is done without consensus, as it creates the possibility of the network being divided.
According to the popularizer of Bitcoin (BTC), BIP-119 has not received "overwhelming" consensus from developersNor has the scrutiny that characterized updates like SegWit and Taproot, the most recent update to the protocol. So he said in a video posted on YouTube.
"I don't know the level of interest in BIP-119 and I don't know if it's a good idea or a bad idea. But what I do know is that it hasn't received the overwhelming consensus of developers and hasn't received the degree of scrutiny and analysis that Taproot received. And therefore, in my opinion, a quick test activation is completely inappropriate."

Andreas Antonopoulos, Bitcoin developer.
Antonopoulos suggests that non-consensual activation of this enhancement "may lead to a split in the network"but it can also lead over time, he adds, "to features being implemented for nefarious motives if we make Bitcoin users used to seeing changes that are not widely supported because someone else has a use case for them."
"That makes it dangerous. It makes it dangerous because it activates soft forks that are not compatible with a candidate with a broad consensus," Antonopoulos said, and then clarified that, from his point of view, Bitcoin is not suitable for smart contracts.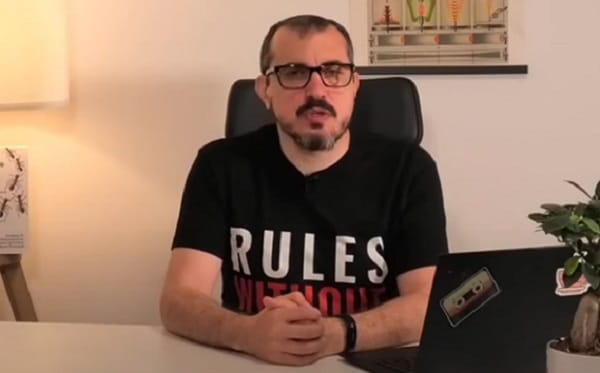 "I don't think Bitcoin is suitable for making smart contracts. This implies a trade-off for additional flexibility, it introduces potential vectors for exploits, vulnerabilities, bugs and bad things that could happen."

Andreas Antonopoulos, Bitcoin developer.
"Bitcoin's simplicity is its strength"
For Antonopoulos, "the simplicity of Bitcoin is its strength" and, furthermore, it gives you the ability to be "safe money."
"We can't start that from scratch. This is our only chance to keep that vision going, which is why I don't think we want or need smart contracts in Bitcoin," he noted.
Advertising

Not satisfied, he anticipated that will oppose any attempt to introduce such capabilities into Bitcoin on the basis of quick activation without broad consensus.
However, Antonopoulos clarified that although BIP "sounds scary", it will not happen like other projects that have been introduced to the Bitcoin ecosystem. In fact, warns that there would be a significant rejection towards those who try to activate said improvement without consensus.
"As in other things that have happened in the Bitcoin ecosystem before, those who are against the "consensus dragon" tend to find themselves very scared in the end and fail to complete any of their goals. They destroy their reputations and their economic value, they lose a lot of money."

Andreas Antonopoulos, Bitcoin developer.
That said, Antonopoulos pointed out that Bitcoin is "antifragile" in resisting these attempts to rush into consensus. "And at the end of the day, when people try these things and fail, they show that you can't move forward without agreement, and that deters people from trying."
"But it also makes Bitcoin stronger by reinforcing the very clear narrative that Bitcoin is a surviving system and all these threats are ultimately useless," he said.
Resistance to BIP-119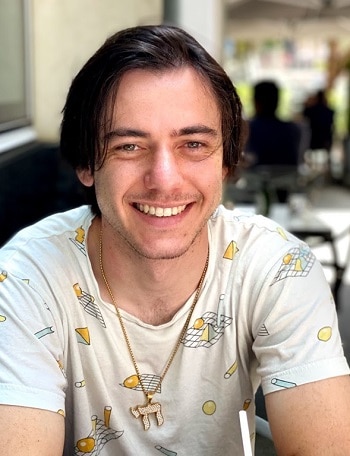 Andreas Antonopoulos's comments about BIP-119 come after several developers showed resistance to activating such an enhancement test, something programmer Jeremy Rubin has been betting on since December of last yearalthough the proposal was introduced from 2020.
As we reported in CriptoNoticias, this improvement, which would seek to automate batch transactions between Bitcoin users, has been delayed by several programmers, as they continue to debate the priority it has in relation to the benefits it can offer to the network protocol.
Although there are developers who think that adopting the proposal can bring improvements, others point out that it is not secure enough. Even so, Rubin defends that the BIP-119 is already ready to be implemented and even offers 5.5 BTC for the programmer who demonstrates the vulnerabilities present in his proposal.
In any case, Andreas Antonopoulos, who still hasn't decided, said he would study the case and end up voting (against or for) through his own node. Time will tell.