Key facts:
53% of voters chose to stay on Ethereum, primarily for its security.

The idea is to start using the second layers of the network to reduce costs.
After a vote, the Bored Ape Yacht Club (BAYC) users decided not to move from the Ethereum network, as had been proposed. That yes, the intention of the members of the decentralized autonomous organization (DAO) that leads the project is to start operating in second layers to reduce the high costs in rates, one of the main problems experienced recently.
ApeCoin (APE) is the governance token of BAYC, an ecosystem that includes a collection of non-fungible tokens (NFTs) and a recently launched metaverse, as CriptoNoticias reported. Among other things, this token allows you to have voting power in the DAO that makes decisions related to the project.
The voting period was open for six days, from June 2 to 8. 53.6% of community members voted to stay on Ethereumalthough with an eye toward various scalability solutions that facilitate operations on that network without risking its security.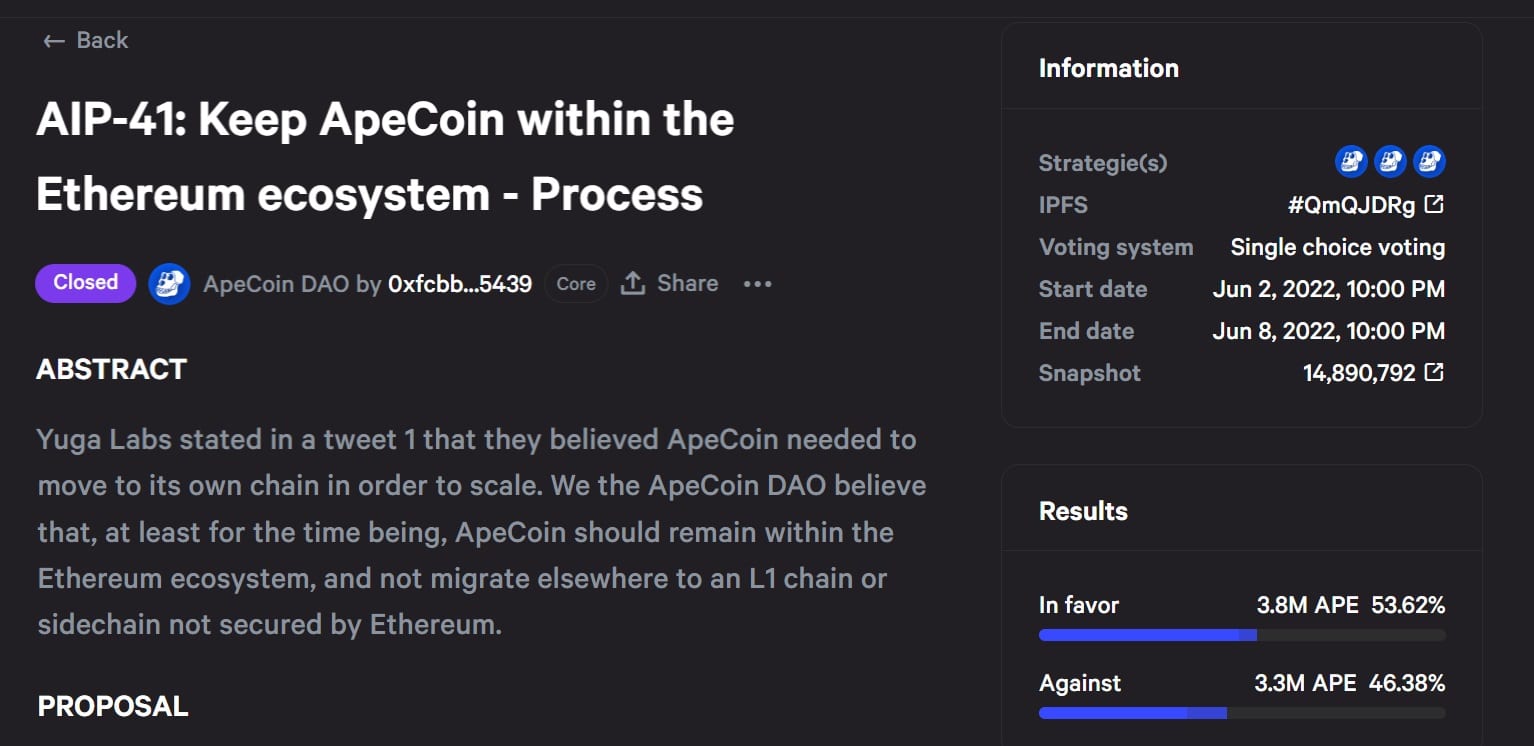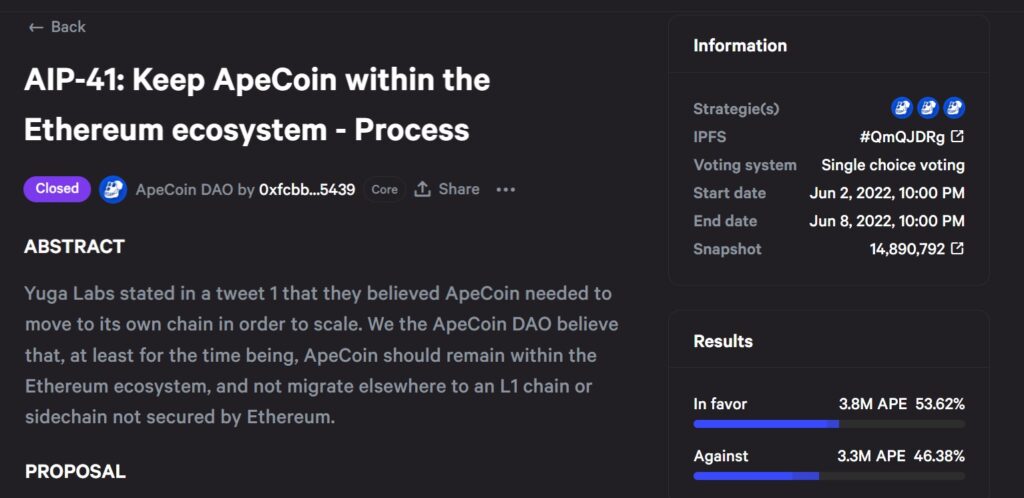 For example, Optimism and Arbitrum rollups are two possibilities. These allow thousands of transactions to be "wrapped" in a second layer and then brought all together, with much lower fees, to the main network.
In this way, problems such as those that occurred on May 1, when Bored Ape Yatch Club's Otherside metaverse land sale created congestion such on Ethereum that fees rose to about $399 on average.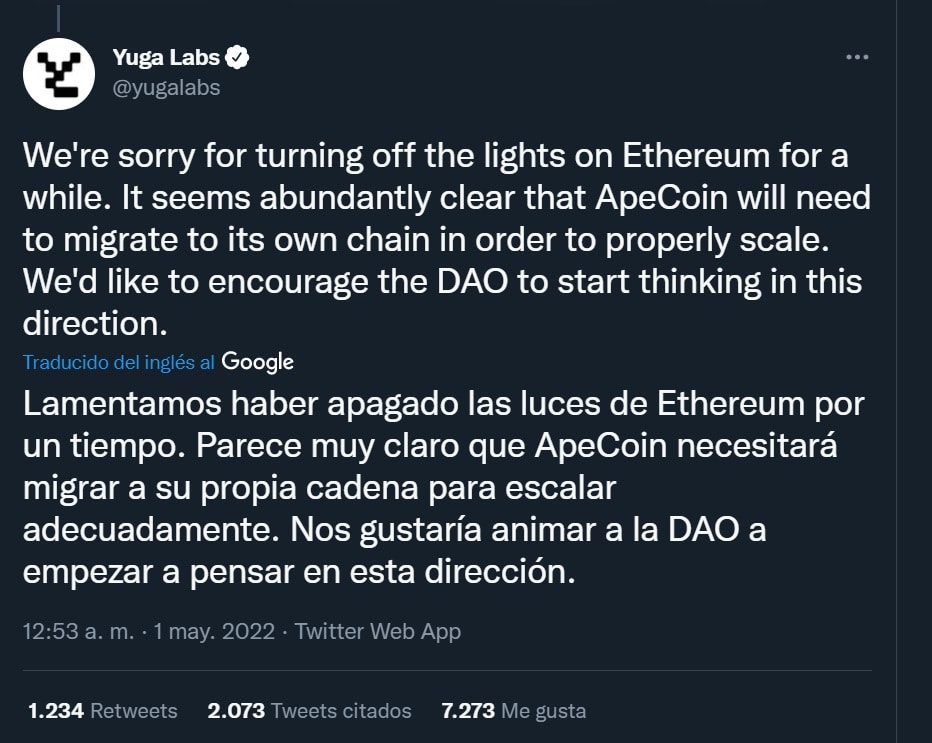 That day, more than 81,747 ETH was spent in commissions according to the analytics site glass node, which is equivalent to USD 147 million according to the CriptoNoticias price index. That even motivated a burning of ETH (as a consequence of EIP-1559, which determines the burning of 70% of what is paid in commissions) that until now is historical: 71,717 ETH.
Advertising

What the Bored Ape community had to say about the possible move
The AIP-41 (ApeCoin improvement proposal) was created by DAO member ASEC (@bayc2491 On twitter). The author of the initiative ensures in it that ApeCoin and Bored Ape should not migrate to a network that does not offer the security of Ethereum.
In the community forum you can see many opinions that coincide with the author of the proposal. For example, user BiggaThanJesus opines that "Ethereum is the chain that provides the most liquidity and security, and more with Ethereum 2.0 on the way." Meanwhile, monomesa proposed using scalability solutions such as Optimism, Arbitrum, ZkSync or Immutible-X, "use them as they are or fork them and build on them."