iPhone and Watch
Apple has released its list of deadlines for orders for items that customers want to arrive by December 25. We learn in particular that all the iPhone still available (namely the iPhone 13 Pro Max, the iPhone 13 Pro, the iPhone 13, the iPhone 13 mini, the iPhone 12, the iPhone 12 mini and iPhone SE) must be purchased on Tuesday, December 21 at the most, except for the iPhone 11 which stumbles on Tuesday, December 14.
What about the Apple Watch? Let's not forget that these are the most popular watches in the world; they should therefore not be missed when it comes to unveiling amazing end-of-year results. For Series 3, Series 7 and Apple Watch SE (all editions), the deadline runs until Tuesday, December 21 included here too. But be careful, because the manufacturer specifies that certain specific products can in rare cases be treated differently and that it is therefore necessary to check the delivery date specified when ordering.
iPad
As for tablets now, the timeline is a bit different. For 11-inch iPad Pro (with or without engraving), the order deadline is December 7: it's in less than a month. The 12.9-inch iPad Pro, on the other hand, display December 21 without engraving or the 20 with.
For the fourth generation iPad Air, Apple indicates that it must order before December 1. Finally, you have to buy the ninth generation iPad until November 23 and the iPad mini 6 before the 17th, which is already the coming week.
Mac
The new 14-inch and 16-inch MacBook Pros are available for Christmas through November 30 inclusive. For the 13-inch edition with M1 chip, it will be before December 17, as for the MacBook Air Apple silicon.
For desktops, the 24-inch iMac is to be ordered before December 8 and its big brother (27 ″) before the 22, as for the Mac mini. For the Mac Pro, we don't know.
Accessories
All AirPods (including AirPods Max wireless headphones) must be ordered by December 21 or by December 20 if burned. For the HomePod mini, it will also be before December 22, just like Apple TV HD (before December 1 for the 4K version). Finally, the AirTag, by four or individually, can be ordered by December 7 at the most.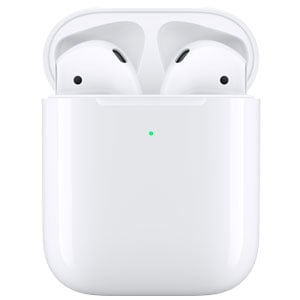 Apple AirPods 2 with wireless charging