We love toys related to the automotive world and PLAYMOBIL has once again put the honey on our lips with the new PLAYMOBIL Aston Martin DB5.
The toymaker just showed us one of the most iconic cars in movie history, the James Bond Aston Martin DB5, for all movie lovers and collectors to enjoy. The legendary Goldfinger's Aston Martin DB5 (1964) is synonymous with the 007 film series and has now been adapted by PLAYMOBIL into an authentic replica for the first time, in a deal negotiated between the toy maker, Aston Martin and IMG.
The model features iconic round headlights, grille, shiny silver bodywork and many special features. This cult grand tourer from British luxury car manufacturer Aston Martin is widely known and loved – and not just by movie fans!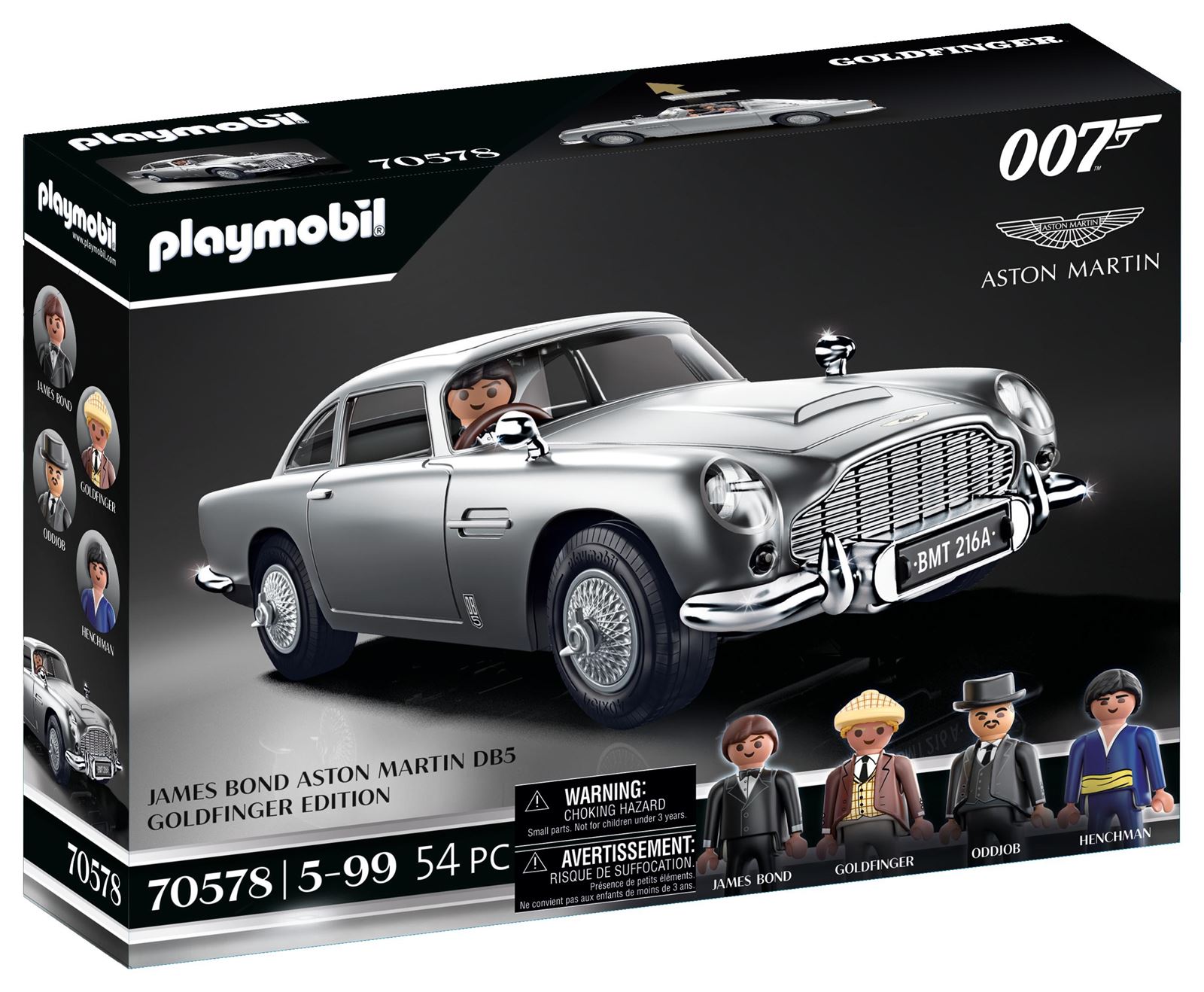 The third James Bond film, Goldfinger, introduced us to a Bond who had to come face to face with Auric Goldfinger.
Fortunately, Q provides Bond with a special and custom Aston Martin DB5 to help him defeat these villains and succeed in his mission. This pairing marks the beginning of a special relationship between 007 and the DB5, which has since spanned seven James Bond films and more than 50 years of film history.
The set 70578 James Bond in which the Aston Martin DB5 – Goldfinger Edition by PLAYMOBIL it is as special as the original.
The model is packed with individual parts with a striking chrome finish that recreates the look of the model. Among the authentically reproduced details, we find the famous ejection seat activated by pressing the exhaust pipes, the triple rotating license plates at the front and rear, the bulletproof retractable armored bulkhead, the headlights that conceal machine guns and many details additional.
This set includes four character figures: James Bond 007, as well as Goldfinger, Oddjob, and another henchman.
The price for this special Playmobil set is 79.99 euros on the toy manufacturer's own website.
Source | Playmobil