The designation Blackwing represents the pinnacle of performance, craftsmanship and technology Cadillac. The only downside is that models with this powerful "surname" are not available in our market, since the fourth generation of its V series models, currently led by the CT4-V and CT5-VYou will receive two ultra-high-performance versions shortly.
The two new crown jewels, which Cadillac showed us this weekend at the Rolex 24 at Daytona, will respond to the denominations CT4-V Blackwing Y CT5-V Blackwing. They are as attractive as you can see in the images and will make their official debut today on the other side of the pond, more specifically at 1:00 on Tuesday in Spain.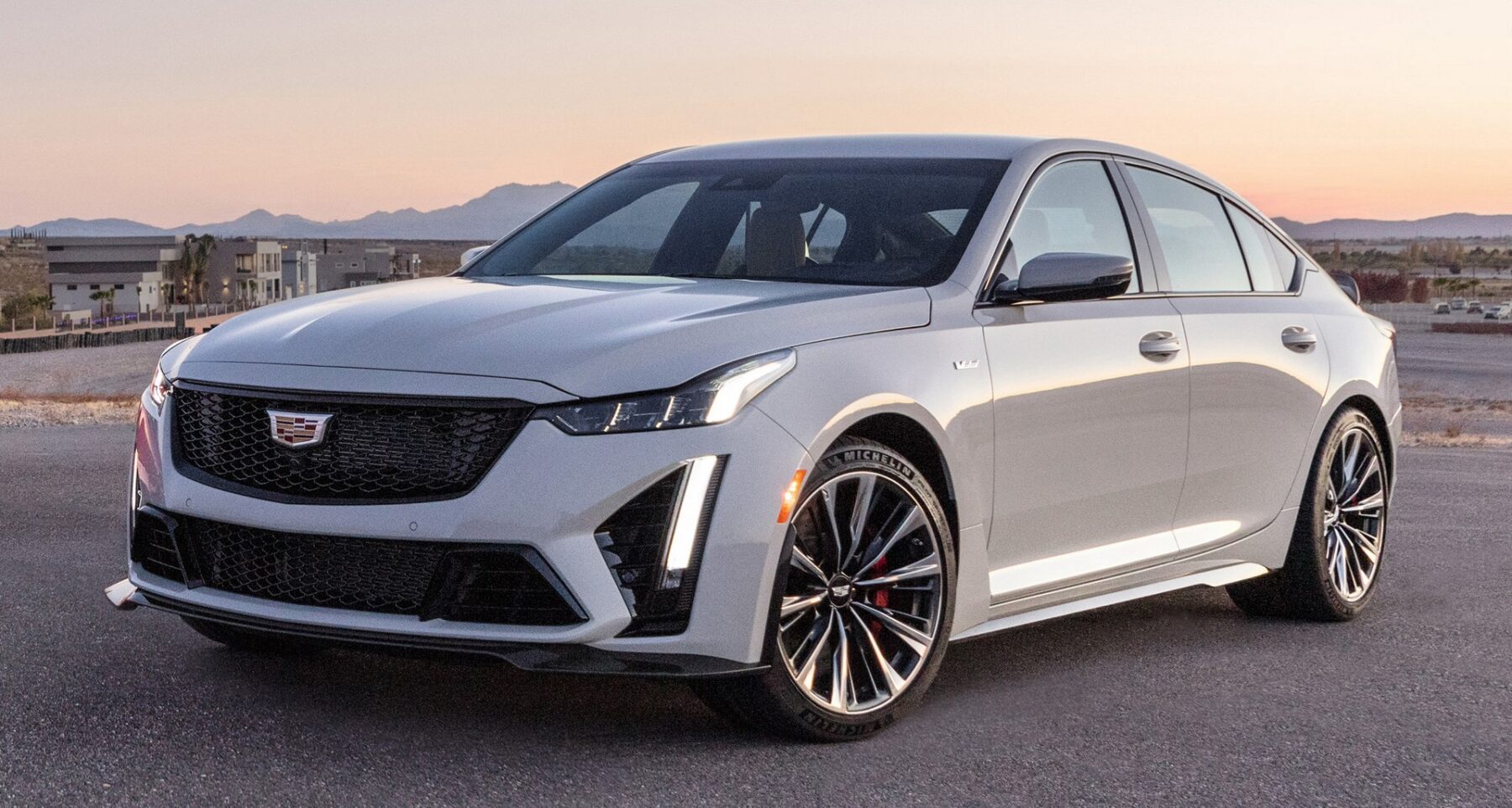 The CT4-V Blackwing and CT5-V Blackwing will represent the apex of brand performance and they will search maximum commitment to the driver. In the words of Brandon Vivian, Cadillac chief executive engineer, they will be "the best of Cadillac engineering, craftsmanship and performance technology«.
The aesthetics of both models is no longer an unknown and in them we can see a sharp aerodynamic package, as well as a specially adjusted chassis, new vehicle control technologies and properly tuned engines whose sound we already showed you a few months ago on video.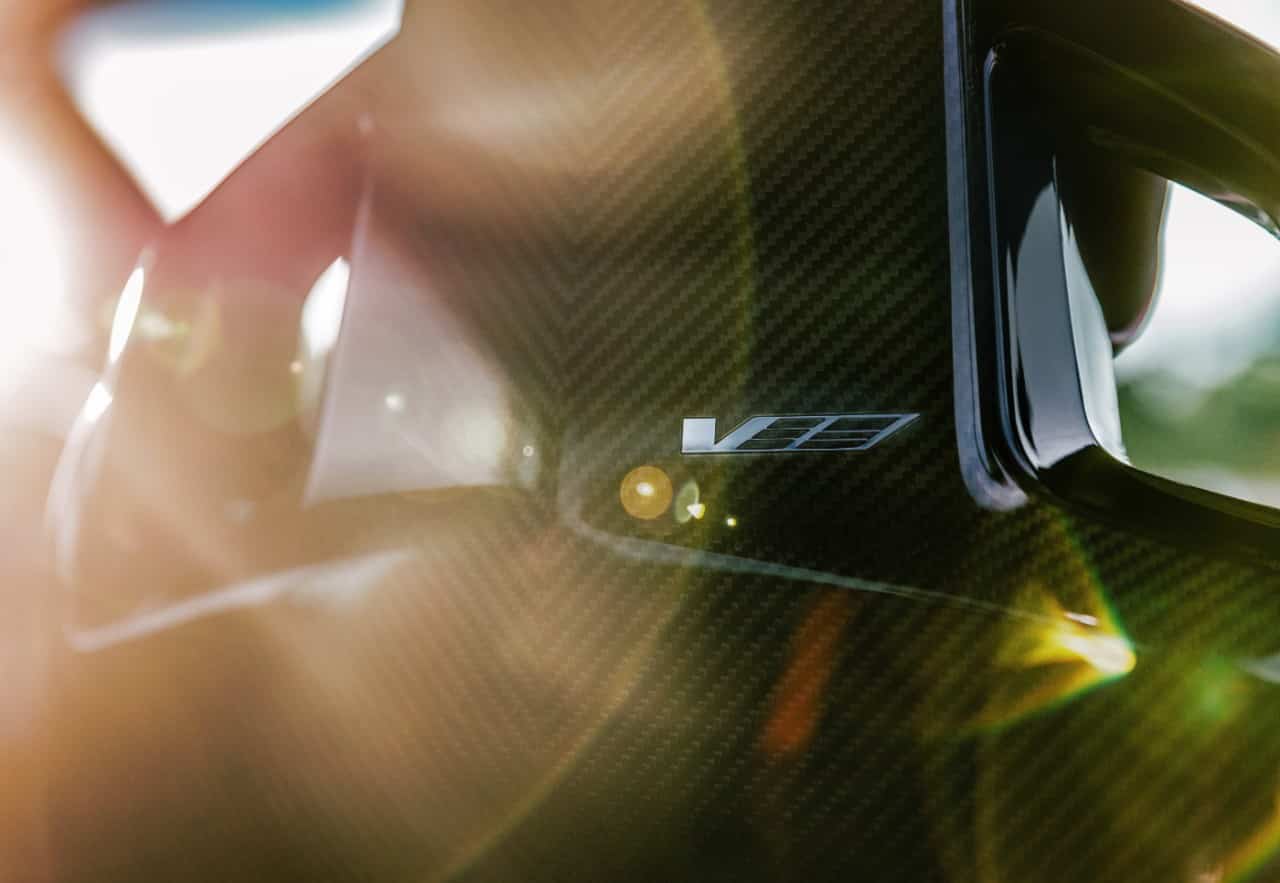 Recently the North American firm also surprised us with a teaser from the interior of the models in which we could see part of its steering wheel and instrumentation. The Blackwings will have a specific leather-wrapped steering wheel with a red stripe at 12 o'clock, as well as carbon fiber trim and a V Series emblem.
The new button for the V mode and a system access switch Performance Traction Management. The analog instrumentation of the conventional versions will give way to a new group of digital instruments whose central speedometer seems to hint at a maximum speed of 322 km / h (200 mph).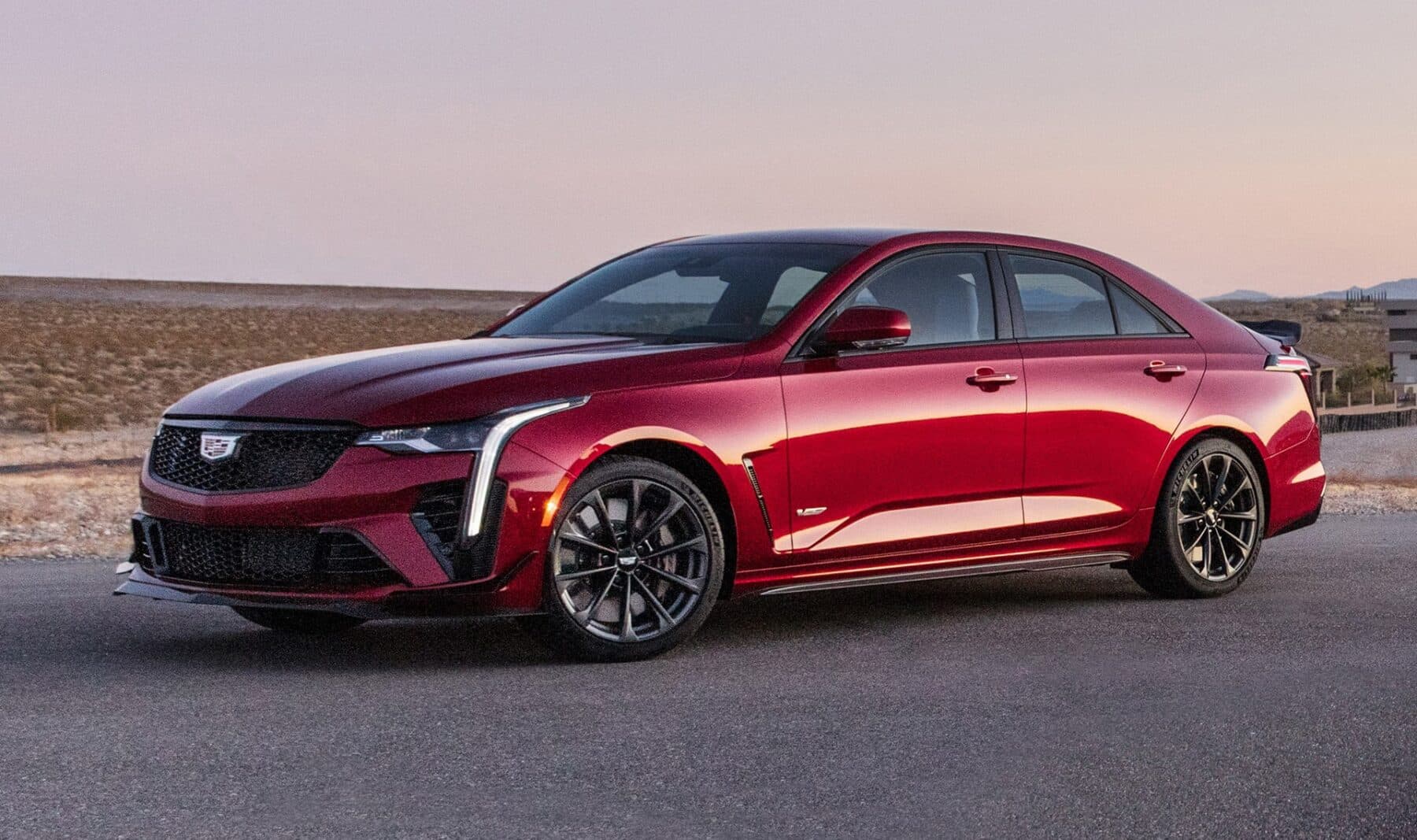 The gossips indicate that it will have the 6.2 supercharged V8 block of the Chevrolet Camaro ZL1, which is around 650 hp of power.
Good proof of driving commitment lies in the fact that the Cadillac CT4-V Blackwing and CT5-V Blackwing will be offered with a manual transmission, a feature that most American brands no longer offer, least of all in this segment.
The CT4-V Blackwing and CT5-V Blackwing have undergone tough tests on US circuits. Without going any further, at the beginning of last year, both managed to overtake by several seconds the legendary ATS-V and CTS-V at Virginia International Raceway. They will arrive the next summer.