Although we already gave you a few weeks ago the appearance and some details of the new 100% electric monster that Audi has given to Ken Block, it has not been until now that the pilot has taken the Audi RS E-Tron GT personalized to make the first donuts.
The RS E-Tron GT from Block comes in a matte white colorway with black accents.
The matching white alloy wheels have a mismatched design between the front and rear axles. Block fans on Instagram chose the parts from which this beast has been created and at the rear they opted for six-spoke ONG design wheels, while at the front they opted for turbo-style Aerodiscs.
Ken Block has fitted tires Toyota Sport of their collaboration on these impressive rims, although it will also feature a set of secondary Toyo Celsius winter tyres.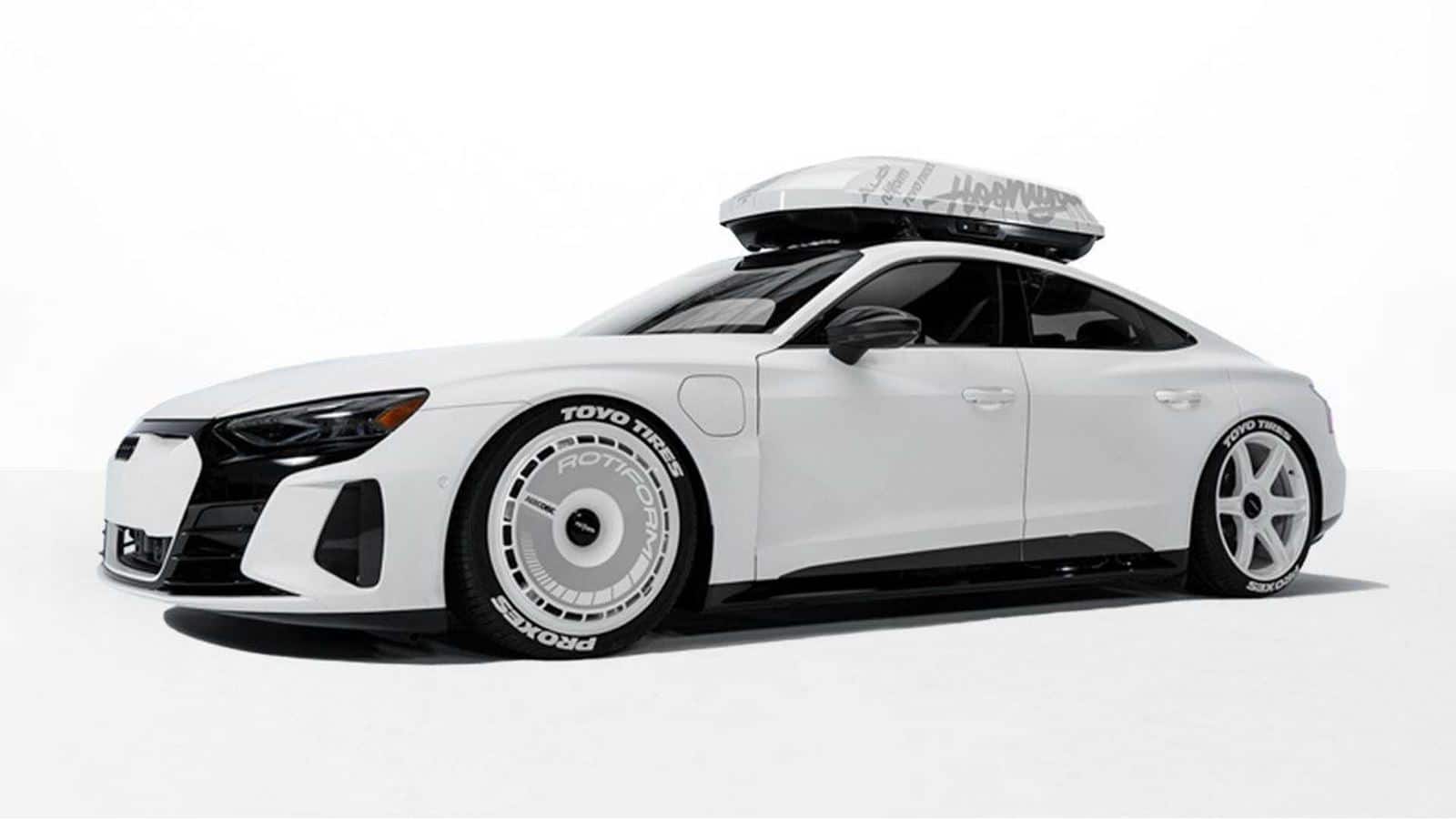 The roof rack is an official Audi accessory and Ken Block is using it to carry his snowboard and boots.
Mechanically, this RS E-Tron GT It has not been modified so we understand that it has a dual-motor electric drivetrain capable of generating 440 kW of power and 830 Nm of torque. The system can temporarily increase power up to 475 kW. Official Audi specifications say the four-door model can do 0-100km/h in 3.1 seconds and have an electronically limited top speed of 249km/h.
We don't know very well how this Ken Block electric car will be used -besides the one we show you- and if it will wait for the conceptual Audi Sport Quattro S1 E2 that they presented to us a few months ago and which is the pilot's dream to be ready.
In the video, Ken Block himself explains the differences between this electric car and the previous combustion cars that he used for his stunts, emphasizing that in the combustion car it was "all or nothing" and in this the fan is uppercase.