We love the Audi RS3 And although at the moment we have it in a Sportback version and a Sedan version, dreaming is free and we can do it with an Audi RS3 Avant.
We have seen the Audi A3 in a three-door version, in a five-door version, in two cabrio versions and in a sedan version, but we have never seen an Audi A3 Avant. Curiously, to find you the first Avant model we must go to the A4 and yes, here we have the S4 and RS4 version with this bodywork.
This is all very well, but can you imagine a Audi RS3 Avant? Although it is more than unlikely to see it in this generation or in future generations, it would not be bad for Audi to feel the market and more so considering that there are rivals of the A3 that have versions Shooting Brake with sports versions.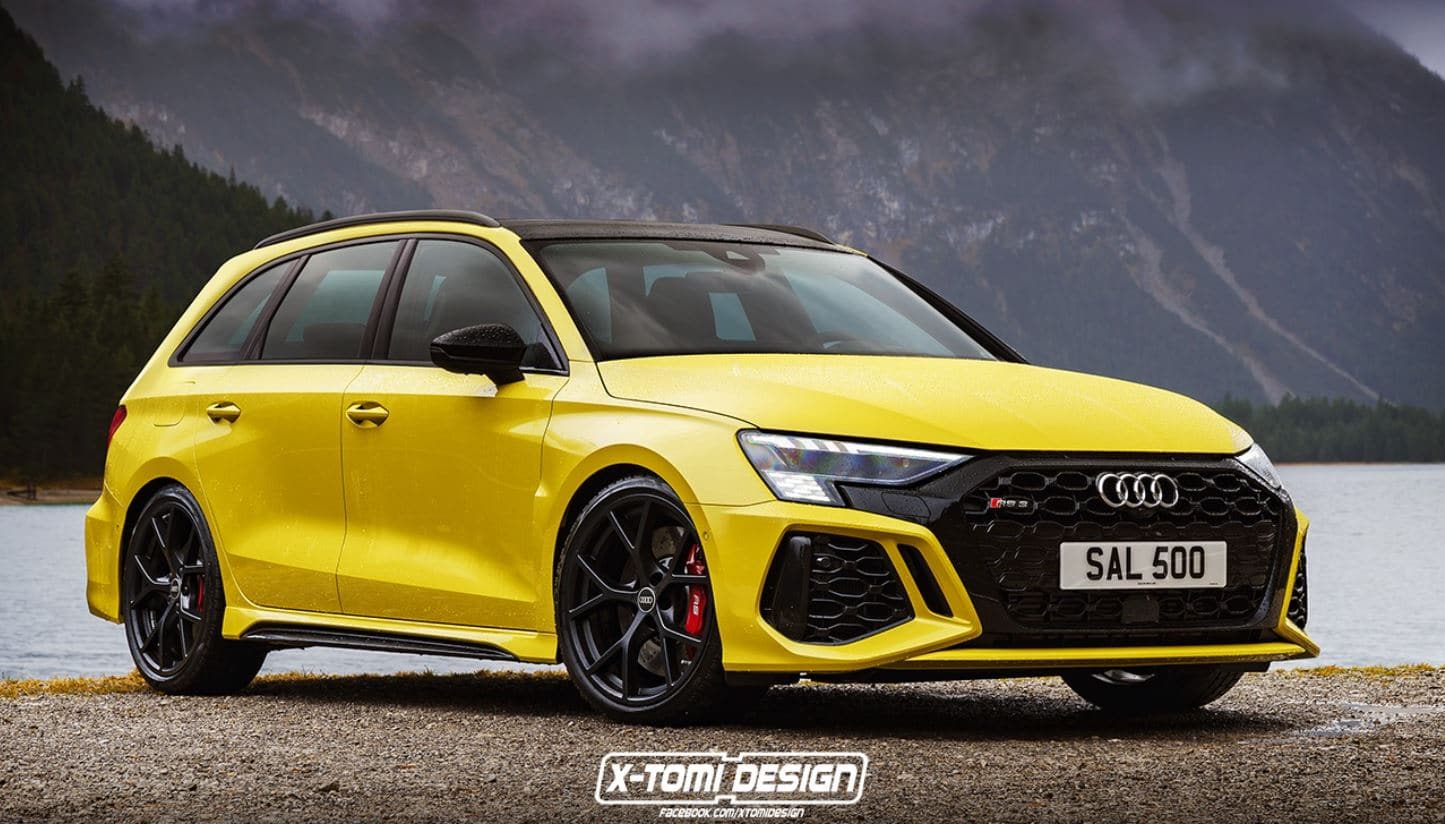 The new Audi RS3 is a real missile. From 0 to 100 km / h in 3.8 seconds, up to 290 km / h top speed, RS torque splitter, semi-slick tires and specific RS driving modes that offer a high-level driving dynamics that the brand lists among the best in its segment.
The model is equipped with a 294 kW (400 hp) 5,600 rpm TFSI five-cylinder engine which, according to the brand, offers fast acceleration of 0 to 100 km / h in 3.8 seconds, an intoxicating sound, a top speed of 250 km / h that can be increased to 290 km / h and now reaches 500 Nm of torque between 2,250 and 5,600 rpm and responds even more quickly to the throttle.
The truth is that the model would have everything necessary to be a spicy family vehicle and at the same level as its high-performance Avant brothers, the Audi RS4 and the Audi RS6, however it seems that we will have to stay with the desire to see it since there are no plans.
Image source | X-Tomi Design