Aurélie is the generous type.
Even if she doesn't put it that way.
Aurélie is a neighbor of our small village in the Landes, whom we met at school for our youngest.
She is overwhelmed. She is overloaded.
She runs behind the passing time.
She has two boys, ages 3 and 6, and an overflowing life.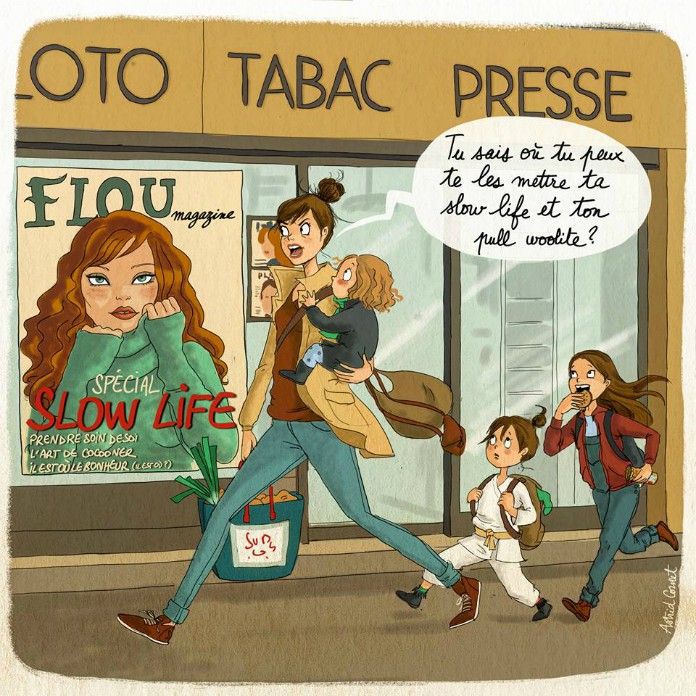 Normally, she already has a triple schedule.
She runs to bring her children to school, to go to the office, to pick up her children, to go shopping, to do some cleaning when the house is finally asleep…
His mental space is saturated.
But she always finds a place to put the tax return, or the date of registration at the summer camp.
Aurélie lives to please others.
And few are those who notice it.
After her exhausting day as an assistant, her second day begins.
A day of family stewardship, of managing little Jules who takes 1h15 to eat his soup, and of Gabriel who does tons so that we finally take care of him.
Aurélie would like to say "Stop, I can't take it anymore".
But she takes it upon herself. She does her best to be kind.
Until it explodes.
And that she is terribly sorry for not having been able to contain herself.
She should be perfect.
She does everything for.
His entourage gives him a layer.
"You should be cooler. »
"Stop taking everything to heart like that, you'll end up having a heart attack." »
"Destress a bit…"
She nods, unhappy not to be up to it.
And she says yes, she should.
Aurélie is our neighbor.
Aurélie, it could be you.
Your sister.
Your best friend.
And Aurélie, it's a bit like me (Camille).
This text is a eulogy to overwhelmed parents.
Because no one ever takes the time to say thank you for everything that's going on in your head.
If you are an "Aurélie", then you are admirable.
You have a way of handling everything that commands respect.
Even if you are experiencing it badly, know that not everyone has your strength or your resources.
Yes, you are looking for an unobtainable perfection.
Yes, your mental space is overflowing.
Yes, you are demanding.
Yes, you are losing patience.
Yes, you are rarely satisfied.
So what ?
…
The guilt… this eternal guilt.
Your faithful companion.
It is not always healthy, burns you slowly.
But it is the first revealer of a great quality:
You are constantly looking to improve yourself.
You reflect, analyze and know how to question yourself.
This is not the case of everyone.
I assure you.
And even if you explode from time to time, you are benevolent by nature.
You seek to offer the best to your children, to those around you.
Exploding happens to everyone.
It still happens to me, despite years of working on myself.
So what ?
Are you a bad parent?
Your guilt proves you no.
Your research on the internet in search of solutions, when you finally have 2 minutes, proves you not.
You are a beautiful, dedicated, sensitive person.
And no one will take it away from you.
Those who tell you to "de-stress a little" have understood nothing of your functioning.
I was an "Aurélie".
And I always will be a little.
You must not seek to suppress your spinning mind, your overflowing emotions, your will to improve yourself.
Especially right now.
It is your strength, the one that makes YOU, unique and different.
But you can accept yourself.
Learn what works to manage your children's behavior more calmly.
And you can ease your days.
Not everyone has this ability to question themselves, or to learn new things, like you.
If you are an "Aurélie" and you happen to suffer from it…
Then you should like the articles that we will publish next week and whose objective is to help you understand your "outbursts" and release your guilt.
We'll talk about it again in a few days with this time, the story of Claire who also happens toexplode… yelling at his daughter!
Take care of yourself !