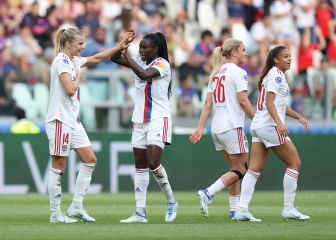 Alexia gives life to Barcelona
It was difficult for Barcelona to enter the game, with a very offensive Lyon in the initial stretch. Soon the first goal came, the work of Henry after a shell from far away. It was closing until entering through the very square, impossible for Paños. Before half an hour of play, Hegerberg made the second after an assist from Bacha from the left.
And in a defensive inaccuracy came the third. On this occasion Hegerberg was in charge of assisting Catarina Macario so that the American could score at will. Shortly after the break, Alexia put the first for Barcelona that allows them to dream in the second half.
[