Shelby American has once again done a great job starting with the F-150 Raptor as the protagonist. His name is Shelby American F-150 Raptor And it's just monstrous. This version adds a plus of 76 hp to the original Raptor, as well as a multitude of exterior improvements that make it even more wild and aggressive.
More than 500 hp of power to reach the end of the world. The Shelby Raptor uses the same twin-turbocharged 3.5-liter Ecoboost engine V6 that we can find in the normal Raptor. It has been upgraded with a cold air intake, a high performance air filter, a one-piece heat shield, a intercooler aluminum and an improvement in your ECU.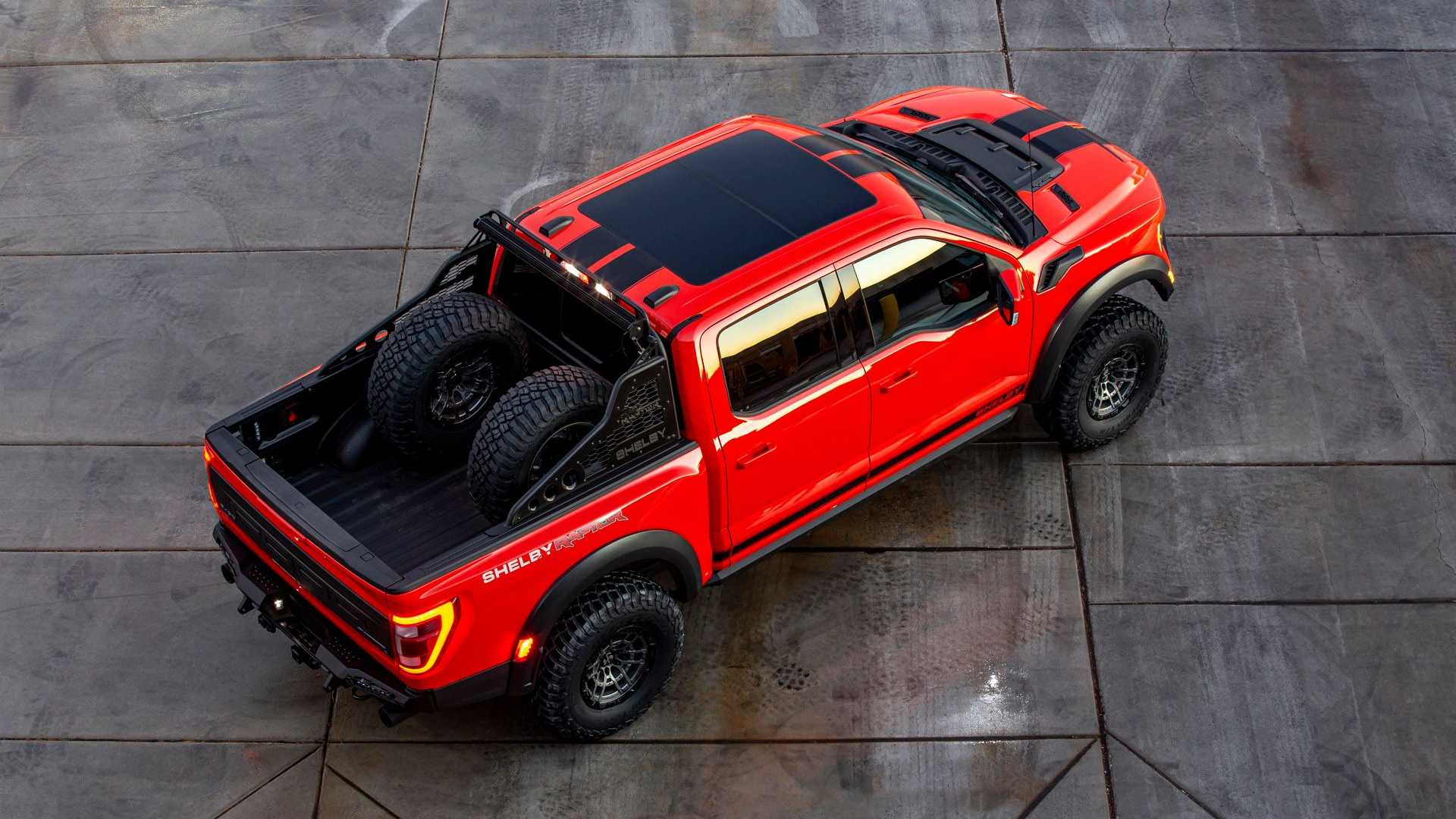 As a result we get 532 hp (392 kW) of power and 826Nm of torque. It is not bad at all to move this beast to any place on the planet to our liking. On the other hand, his suspension signed by BDS It will allow us to enter even the most extreme terrain. It's not hard to appreciate the heritage of the Shelby Baja Raptor.
Many trinkets for Shelby American F-150 Raptor
Among the key points in a vehicle of these characteristics are the tires. In this case, the Shelby Raptor is fitted with huge BFGoodrich KM3 mud-terrain 37 inches with alloy wheels 18 inches matching Visually, on the outside it has also received a series of "very Shelby" updates.
They include a large air intake on the hood, two extra spare tires in the box, front and rear bumpers made of steel or LED auxiliary lighting. From the outside everything is simply wild, but inside things have not been left to chance either. For example, it receives a new leather upholstery for the seats.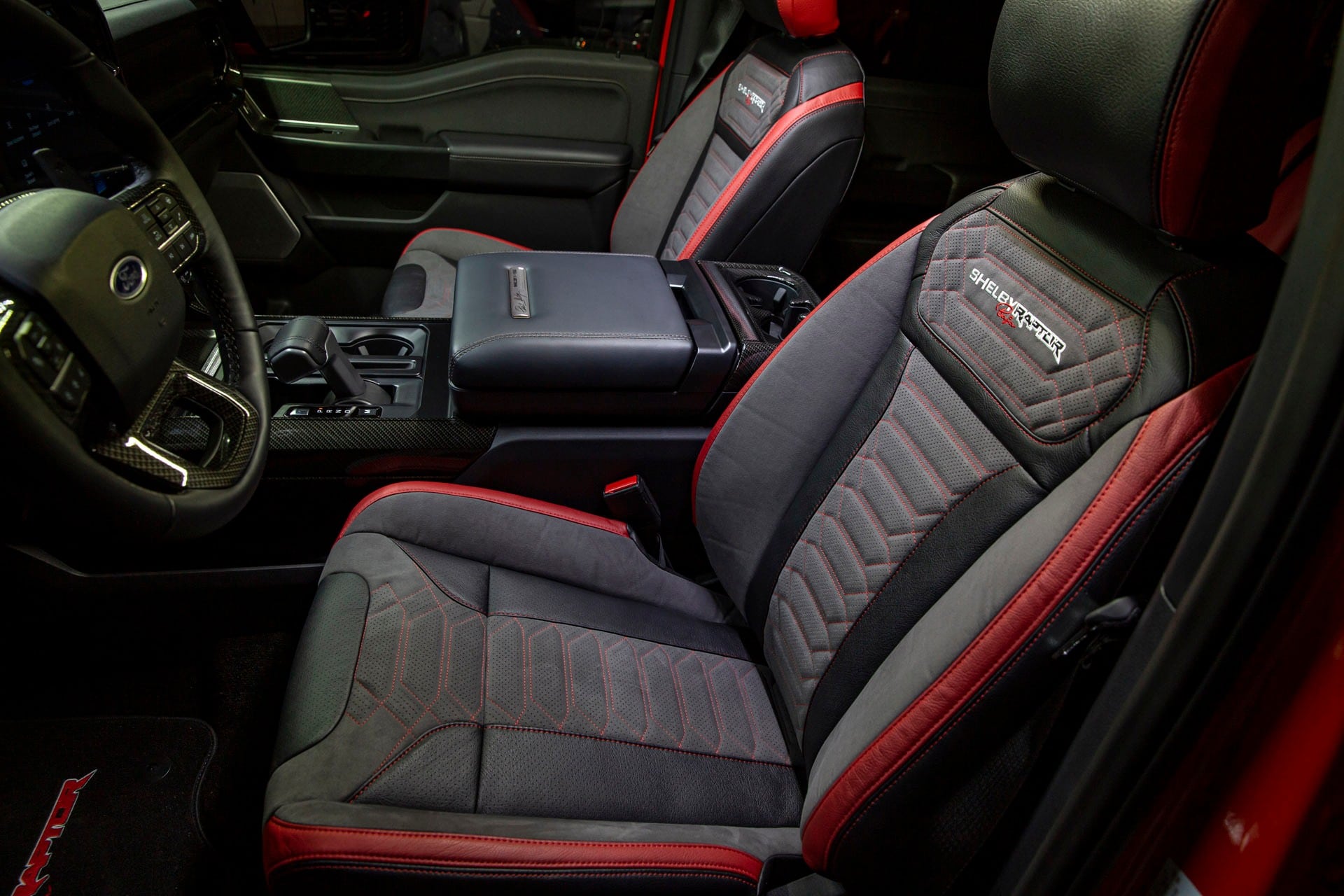 In them you can read the Shelby Raptor Baja embroidery on the backrests. They are united by carbon fiber trim, steel pedals, an individually numbered plate and special mats. Now all you have to do is start saving… since the price of this limited version starts at $124,820, €110,498 at the current exchange rate.
Image gallery