David Beckham had not yet arrived in Madrid when Romeo Beckham entered the world on September 1, 2002 in London. The middleweight of the Beckham saga lived through his father's stage in Madrid, but he was always preying on Arsenal, where he tried to start his career.
Now, after trying to shine in tennis training with Andy Murray, he has decided to return to football at the Inter Miami reserve club, Fort Lauderdale CF, owned by his father.
An active football fan, Romeo Beckham also wanted to comment on Kylian Mbappé. The Frenchman has made the decision to remain in Paris for the next three seasons just before being released in June and not signing for Real Madrid. "This guy is a joke," wrote the Englishman, accompanying sharing an Instagram post from PSG in which Mbappé is seen with the trophy for top scorer and assistant in his stories.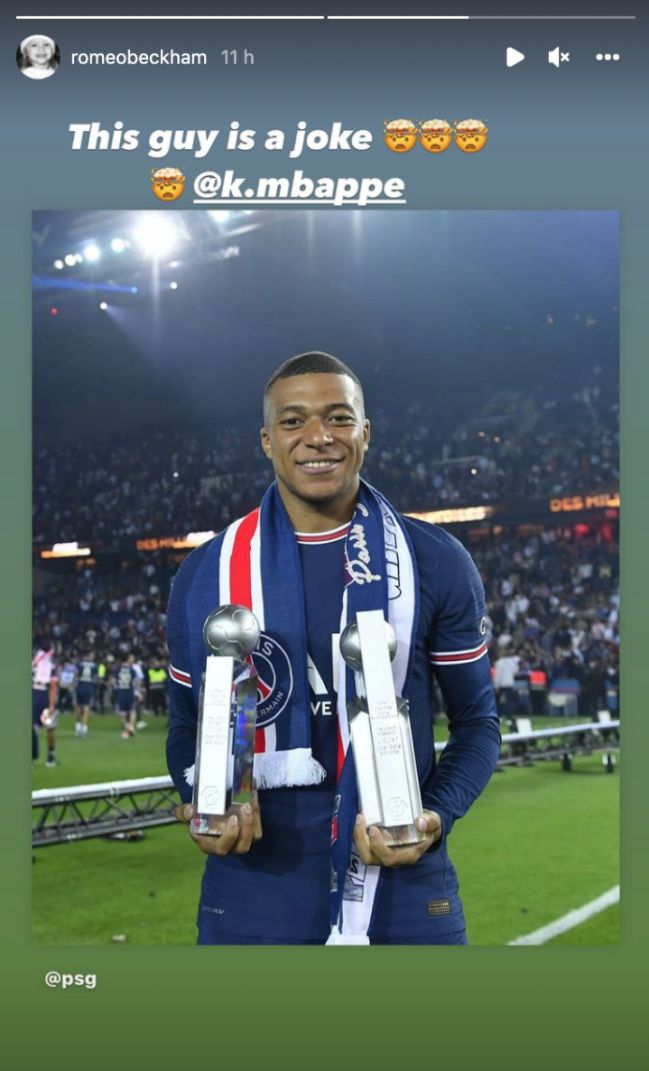 The Englishman and the Frenchman, both forwards, were recently together at Paris Fashion Week.
[