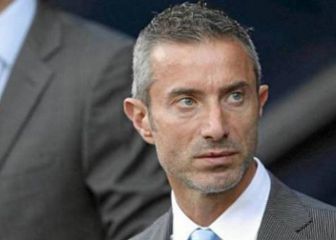 Andrea Berta, sports director of Atlético de Madrid, was this afternoon among the winners of the Maestrelli Award. The director, as published by 'Calciomercato.it', commented on the current affairs of the mattress makers during the gala, which took place in Frosinone: "Atleti weren't used to winning, and with coach Simeone's cycle something important has been built".
Berta analyzed the season of the Madrid club in this way: "When you win something important, in the following year you always lose something, perhaps at the level of motivation. You can't always succeed, now we think about starting over".
Regarding the market next summer, the Italian stated: "The years of the great signings are over. For us, the important thing will be to continue with this squad, which has value, with players who have a great future. For the market to start, we will have to wait".
Finally, Berta spoke of the moment in Italian football: "The level has improved, it has stabilized. Now there is money, but ideas and managers like Sabatini, Angelozzi and Braida are lacking."
[