Key facts:
The new version of LND integrates optimizations on BTC sending times.

In addition to reusable invoices, LND adds support for future Taproot implementations.
Lightning Network Daemon (LND), the main client of nodes within the Lightning Network, the Bitcoin micropayment network, has launched its latest version with one of the most anticipated improvements in the community: reusable payment invoices.
A bill of payment can be considered the namesake of the public addresses on the main Bitcoin network. It is where you can receive payments, in this case, through the Lightning network. However, since its creation, the invoice only served to receive a single payment. With this new version, users will be able to receive multiple payments by generating a multi-path atomic payments (AMP) invoice.
Since the announcement of version 0.13 beta, support for this new modality of payment invoices had begun to be tested, as reported by CriptoNoticias. But it wasn't until the arrival of this new 0.14 version. beta, published this November 18, that the AMP invoices, in their final version, were released.
It should be noted that this update not only brought improvements in the area of ​​use of payment invoices. Advances in scalability and security aspects were also included.
On whether individual users will be able to enjoy these improvements in their wallets, the answer is: not yet. LND is a node client. Therefore, If you don't have a Lightning node, you can't use these new features for now.
More security and scalability in LND
LND has included the remote signature system in this new version. Now the node can run without the need to integrate the private keys, since these can be stored in a separate device. This adds a layer of privacy within the software of the node in question.
Optimum route search times have also been improved when sending a payment. As described in the announcement of the launch of this new version, the speeds with this new protocol known as Pathfinding, are up to 10 times more than the current one. However, due to the high consumption of RAM that this feature can have, nodes with little computing power will not be able to fully execute it, using only a small instance of it.
In the field of security and privacy, the new version of LND includes a hybrid connection format, since it allows dividing the node's connection through the Tor network, and any other type of connection to the network, not sensitive, through of the public internet. This allows for much faster internet connections, without leaving privacy aside.
This is because while Tor offers more privacy, waiting times are usually much longer than conventional internet connections, this in the realm of the Lightning network, where payments with BTC are almost instantaneous.
Create multiple Bitcoin payment channels in a single transaction
LND version 0.14 will bring with it what is known as batching of payment channels. In Bitcoin, the batching, refers to the possibility that, in a single transaction, payments can be sent to different addresses, spending a single commission amount.
CriptoNoticias had already reported the creation of this improvement last September, when developer Oliver Gugger discussed the inclusion of it. batching of payment channels within LND. Now in version 0.14 it becomes a reality.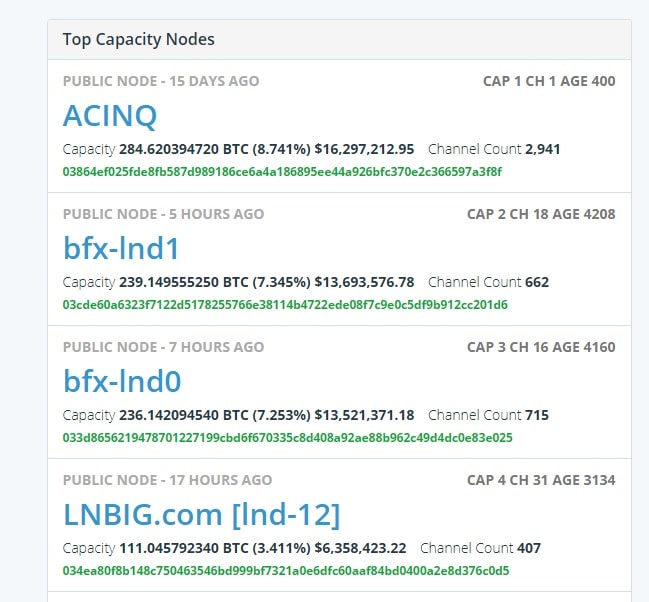 These types of features translate into savings in commissions and waiting times, since the user does not need to create, individually, the number of payment channels they need.
Bitcoin Taproot is not far behind in this new version
LND has now added a new form of channel opening negotiation, in which one of the parties to a payment channel can decide what type of channel they want to open. If the counterpart approves it, the channel is created. This allows creating more advanced payment channels with the arrival of Taproot.
Interestingly, before the launch of this new version, prior to the arrival of Taproot on November 14, LND released a patch to its client correcting a bug regarding the Neutrino protocol, which marked Taproot transactions as incorrect.
While it is a simple feature for now, Taproot is expected to bring about a substantial change within the Lightning network as, with the new protocol, they will be incorporated PTLC. With these, it is expected that the bases of the network, based on HTLC transactions, would completely change. In this case the PTLC is an improved version, which uses Taproot, of the HTLC.