Key facts:
Braiins and Glassnode confirm the trend of BTC shipments to exchanges by miners.

The profitability of Bitcoin mining is in crisis, at about 9 cents on the dollar on average.
Bitcoin (BTC) miners are cautious. Faced with the marked drop in BTC prices and the fear that it will deepen even more, operators increased their shipments to exchanges, where it is expected that they will sell or exchange their holdings in search of stability and protection.
According to glass node, the volume of BTC sent to exchanges by Bitcoin miners grew to a high of seven months ago, to 9,476 bitcoins. This according to your graph "Miners to Exchange Flow", that evidences the intention of the operators to exchange their holdings, which they kept held for many months.
If we look at the graph below, we can see an increase starting in May, and now in the current month of June. The increase can be compared to the performance of previous months, when the shipment seemed to remain stable, between 4 thousand BTC and 6 thousand BTC.
Advertising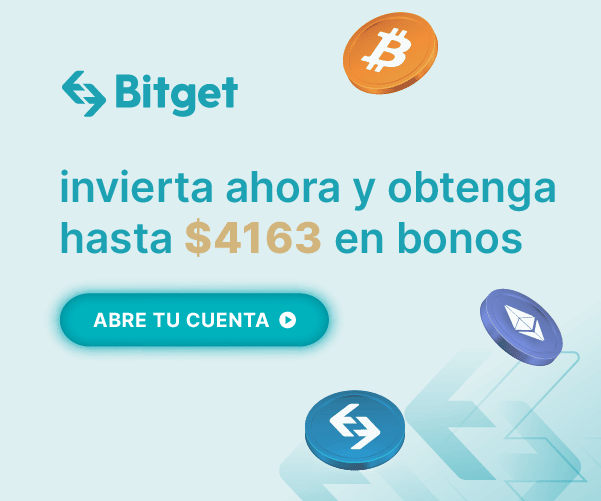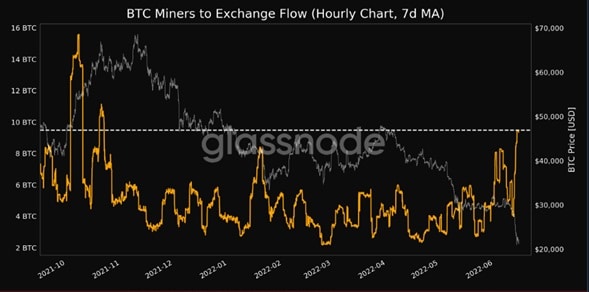 It happens that, since May, the price of bitcoin has been in declines. Initially, it was stable above USD 30,000, but then fell more than 10% to oscillate, at the close of this note, above USD 20,500. Is about a price not seen for at least a couple of years and that represents 67% less since it reached its last historical maximum.
Miners, who receive their rewards in bitcoin, often hold their holdings, due to BTC's ability to appreciate. However, and given the uncertainty generated by the current drop in prices, traders seem determined to get out of their profits and take them to exchanges, where the destination of the funds can be varied.
More than 119 thousand bitcoins
Braiins, another Bitcoin mining analysis company, also suggests an uptick in the amount of BTC that has come out of miner power and have been sent out of the wallets to other destinations, such as exchanges.
Advertising

The graphicswhich are available on their website, but are provided by Coin Metrics, show a notable increase in the deposit of bitcoins within cryptocurrency exchanges (inflow), as a sign of an eminent bear market.
As can be seen in the annex below, on Tuesday On June 14, a significant increase in the amount of BTC deposited in exchanges was reported, of 119,775 BTC. The large number of cryptocurrencies entering exchanges suggests falling prices and a general depressed sentiment.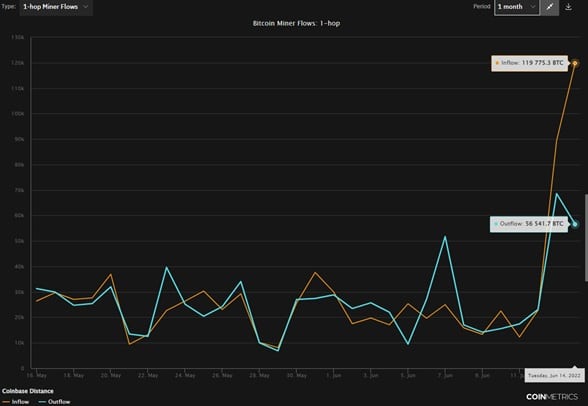 At the same time, the outflow (outflow) also rose, albeit briefly. This refers to withdrawal of bitcoins from exchanges, which can also be seen as a bullish sign. This factor grew to more than 68,500 bitcoins during yesterday's trading, but then fell to just 58,000 BTC that were taken off exchanges.
Bitcoin mining profitability down
The sending of BTC from miners to exchanges as a way to protect their money has its origin in the low profitability of mining, which, in turn, responds to the crisis in the price of cryptocurrency.
According to Hashrate Indexanother mining analysis firm, the hashprice, which is the estimated amount a miner will receive for their investment of terahashes in the network, it fell to just 9 cents ($0.09), one of the lowest peaks ever reached by this indicator.
The hashprice, which has been falling for several weeks, accentuated its decline in recent hours, after falling from USD 0.10, a value reached two days ago.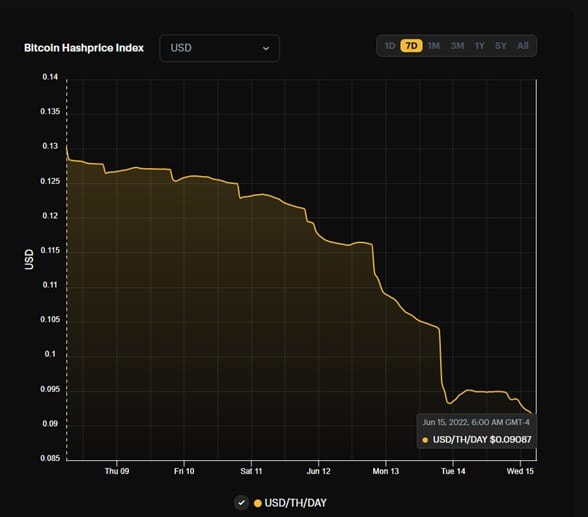 The bitcoin market crisis continues to impact against miners and they, cautious, locate the best way to escape from the bear Market, a bearish sentiment that seems to be settling more and morewhen there are still more than 5 months to go before the end of 2022. We will continue to report.