Key facts:
Riot earned the equivalent of 430 BTC in energy credits, after shutting down their many teams.

The company still keeps more than 12,000 Bitcoin mining rigs powered off.
The collaborative spirit of the community of actors who develop Bitcoin wins battles every day. This is demonstrated by Riot Blockchain, a mining company that during July suffered the effects of a heat wave that forced them to stop part of their operations.
According to him report from Riot, the company got 318 BTC as a reward for mining Bitcoin. This figure represents a decrease of 28% compared to the production of July 2021. However, the company now states that they have also reduced the overall costs of using electricity.
As part of its operations strategy, Riot reached an agreement with Ercot, an organization that manages the power grid in Texas, United States. One of the conditions of this agreement allowed the company to earn USD 9.5 million in energy creditsreward for having contributed to alleviating the energy demand experienced by the electrical system after the effects of an extreme heat wave that resulted in record consumption of 78,206 megawatts.
Despite the partial shutdown of Riot's operations, the credit obtained by the company represents the equivalent of 430 BTC, based on the average price of bitcoin during the month of July. In this way, Riot considers that in an exceptional way this strategy can be considered as a profit.
Says Jason Les, CEO of Riot:
"Riot cut a total of 11,717 megawatt hours in July, enough to power 13,121 average homes for a month. Reducing the company's energy consumption reduced BTC production by an estimated 21% in July, but also significantly reduced energy costs," Riot CEO Jason Les said.
Of course, this situation did not affect a single Bitcoin mining farm. Other companies like Compass Mining, Core Scientific, and Argo Blockchain have been on an enforced hiatus for weeks.
The heat wave has given Bitcoin miners no respite
As a consequence of the persistent weather condition, several companies have started taking steps to migrate their equipment to other Bitcoin mining farms. However, Riot aims to keep operations in Texas.
In its report, Riot states that they have already closed an agreement with Coinmint to relocate Bitcoin mining equipment that this company hosted in facilities in New York. These teams will be relocated to the Whinstone, Rockdale, Texas facility. This gesture speaks of the confidence they have in the agreements they have with the institutions of that state.
"As a result of this relocation of miners, the Company expects to further reduce its cost of production," says the company. It adds that they will do so with "lower energy costs and eliminating all third-party hosting fees on their hosted mining fleet."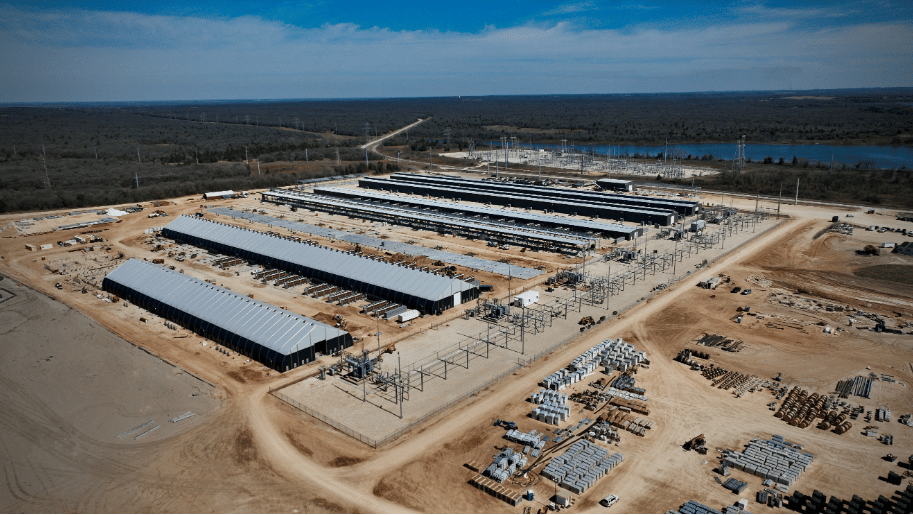 The company declares that 12,146 Bitcoin mining equipment remains off. However, a fleet of 40,311 machines contributing 4.2 EH/s remains operational.
Facing the bitcoin bear market
Riot is among the Bitcoin mining companies that are reinvesting their profits in new mining equipment. In July, the company sold 275 BTC, generating revenue of $5.6 million. This measure coincides with that of Core Scientific, miners that contribute 10% of the network's hashrate and that in June sold 7,000 BTC to finance their operations.
Also, Riot received 9,316 new Antminer S19 J Pro. Of which 4,320 are already operational. In August, the company expects to receive 9,316 new equipment that could be traded with a price adjustment from Bitmain.
The possibility of obtaining new machines at a discount price could further optimize the purchase strategy of Riot and other miners, due to a clause in the contracts signed by several Bitmain clients between November and December of last year, as reported by CriptoNoticias.