Key facts:
The oldest and least efficient equipment is the one that has suffered the most price variation.

Mid-range equipment is also listed at a lower price in second-hand markets.
The price of specialized equipment to mine Bitcoin follows the logic of the market. With the bear market continuing, the prices of the various models of ASIC equipment have dropped to levels not seen since the beginning of the last bull market or bullmarket.
Rabbit season or duck season? According to index of equipment prices to mine Bitcoin from Hashrate Index, ASIC miners are sold 35% cheaper than in April this yearon average.
Taking the price of bitcoin (BTC) as a measure, it is possible to track the last time mining equipment was traded on the market at current prices. This occurred between the last months of 2020 and the first months of 2021.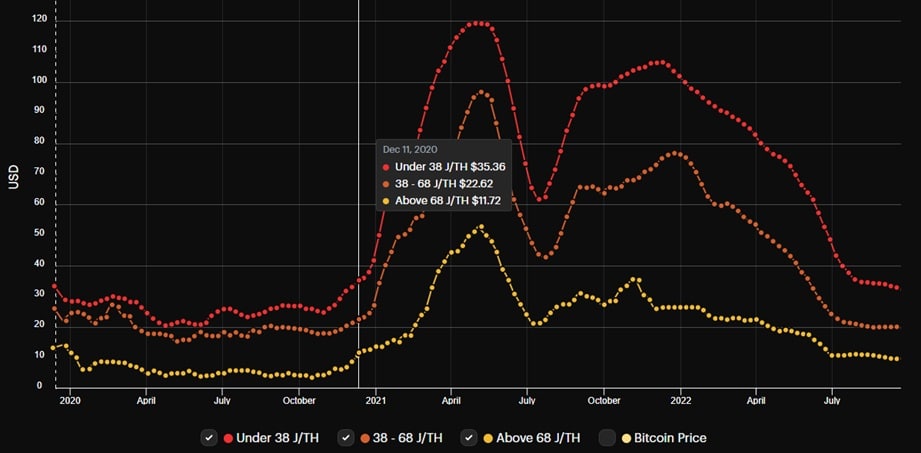 It is not a price crash, but a natural adjustment
The price of the older models has dropped more than that of the newer models. For example, those equipment whose performance is above 68 J/TH (those that consume more electricity) their market price decreased by more than 43%.
Equipment such as the Antminer S9 (13 TH/s) can be found for around USD 300 in second-hand markets in various countries.
More efficient models such as the MicroBT M30S (88 TH/s), whose performance is 37 J/TH, decreased in value by 35% compared to April this year. And it is currently in prices similar to those negotiated at the beginning of 2021. On sites like Amazon in the United States, you can get it for USD 2,500.
In this regard, Lauren Lin, manager of ASIC marketing operations at Luxor Technologies, a company that offers infrastructure for Bitcoin miners, considers that this market adjustment "it is not an accident, but a normalization of ASIC prices". Lin points out in his tweet that Bitcoin mining rigs also often have 15% or 20% discounts on bulk orders.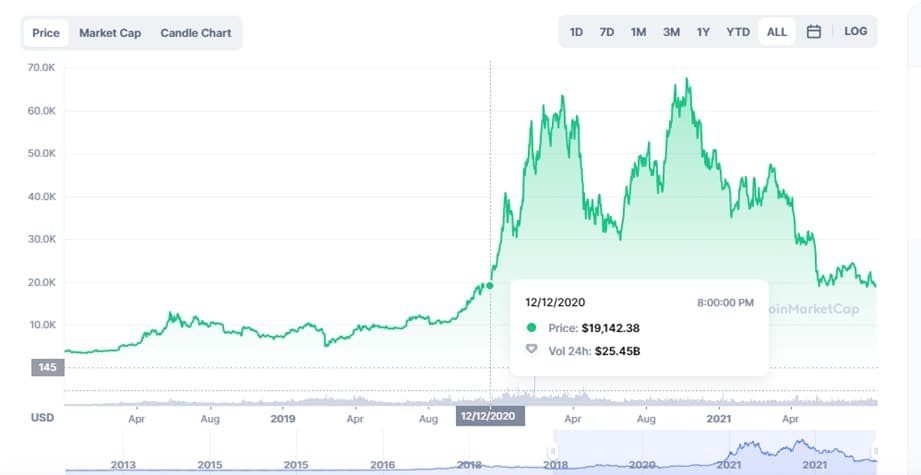 As CriptoNoticias recently reported, the drop in the price of bitcoin has translated into less profit in terms of rewards for miners. However, there does not seem to be a capitulation of the participants in this activity that offers rewards in exchange for providing security to the network.
Different readings on how much participation there is currently in this activity reveal that miners are preparing for the bull market.