Key facts:
Until June, the rewards for mining Ethereum were higher than those for Bitcoin.

Bitcoin mining rewards outperformed Ethereum by 21%.
Bitcoin mining managed to outperform Ethereum for the first time so far in 2022. After six months down, BTC mining rewards trailed ETH, by more than $100 million.
On average, Bitcoin mining rewarded with more than USD 668 million to operators during the sixth month of the current year, a sum that is below what was achieved in previous months and that represents the consequences that the bear market (bearish market).
By contrast, ethereum mining let total rewards of USD 550 millionthe lowest figure that has been seen since the beginning of 2022 and that could respond, in addition to the market situation, to the drop in commission or gas rates (as it is known in this chain), which are at minimum July 2021.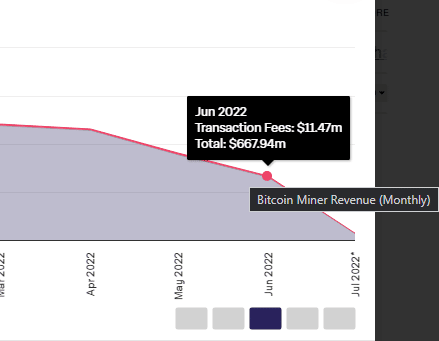 Expression of rewards in US dollars is used for ease of understanding. This is because the income of Bitcoin and Ethereum miners is measured in their own currencies, bitcoin (BTC) and ether (ETH), whose prices vary depending on the market.
In total, Bitcoin mining rewards were $118 million higher than its Ethereum peer. This is 21.4% more in favor of the first chain, whose profits have recovered – tepidly – ​​from their lows reached last month. Back then, profitability fell to lows not seen for a couple of years.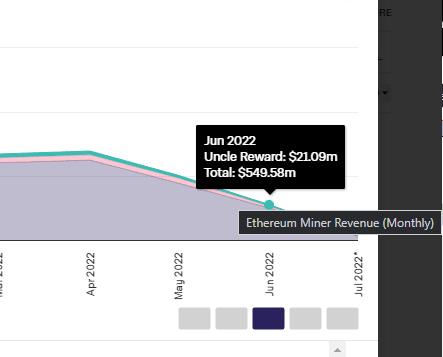 The income of the miners of these cryptocurrencies, reported for June, coincided with the trend that BTC and ETH registered in that month. In the case of the first, its price was around USD 19,000 and USD 21,000, after falling from USD 30,000 last May. ETH, meanwhile, remained at the barrier of USD 1,000 and USD 1,500 for much of June.
July is just beginning and that is why it is difficult to predict what the result will be at the end of the month. However, and if the trend continues, it is foreseeable that Bitcoin mining will regain leadership.
In addition, this comparison can only be made while mining lasts in Ethereum, a network that is about to migrate towards a consensus where it will no longer be necessary to appeal to work to verify transactions.