Key facts:
Bitcoin mining can lower the temperature of planet Earth by 0.15°C.

According to Daniel Batten, Bitcoin mining has the potential to prevent global warming.
Bitcoin mining is an activity capable of reducing the temperature of planet Earth and contributing to the reduction of greenhouse gases, according to research by climate technology investor and environmental activist, Daniel Batten.
In a Article An opinion piece published in Bitcoin Magazine, Batten describes part of the results of his studies, which concluded that Bitcoin mining "is better for the environment than even the miners themselves believe."
According to Battens, Bitcoin mining has the potential to prevent global warming, reducing, between now and 2040, 0.15 °C of the planet's temperature, which is a few degrees away from becoming "irreversible", according to world leaders who warn of climate change.
"We are already 1.1°C above pre-industrial temperatures. That's just 0.4°C short of the crucial 1.5°C tipping point that world leaders say could be an irreversible threshold. In this context, 0.15°C is huge; It could literally be the difference between success and failure in averting a climate disaster."

Daniel Batten, climate technology investor.
The investor maintains that Bitcoin "is the only available, practical and scalable technology when it comes to tackling the world's deadliest greenhouse gas of 2022: methane."
Environmental impact of greenhouse gases could be irreversible
Batten explains that methane, when it escapes into the air without burning (which is what many industries use in an attempt to not pollute as much), heats up 30 times more than carbon dioxide (CO2) in the space of 100 years. And although it remains only up to 12 years in the atmosphere, the environmental impact is so severe that, says the author, "it could be enough to single-handedly create irreversible climate feedback loops."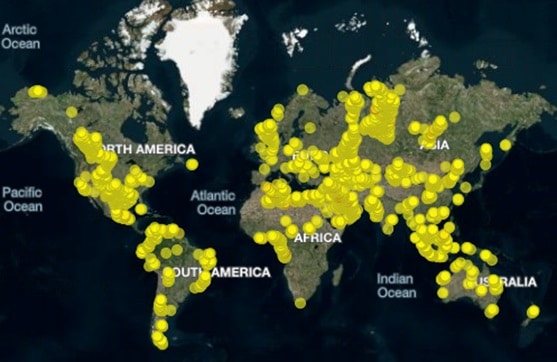 For this reason, it defends the use of mining as a way to avoid this affectation, since, it suggests, it is a "way to reduce methane emissions". In fact, and according to his calculations, through the clean combustion of flared gas from oil fields and landfills, "Bitcoin can reduce methane emissions by 23%«.
"That means Bitcoin mining, using escaped methane, can meet more than half of the United Nations Environment Program's total 45% methane reduction target and prevent more than one-twentieth of all global greenhouse gas emissions.

Daniel Batten, climate technology investor.
How would Bitcoin mining help?
According to Batten, methane gas waste, which comes from the oil and gas industry, landfills and livestock, can be used for Bitcoin mining, which the specialist qualifies as the only candidate sector. "to immediately begin reducing methane emissions from both locations."
This explains, It can be done through a system that allows the safe elimination of methane gas emissions by burning it. That heat is processed by a generator, which converts thermal energy into electrical energy, which could power a mobile mining farm. These, he said, do not require gas pipelines "and can be operational in a few weeks."
"Because Bitcoin mining only requires an internet connection and not the construction of million-dollar-per-mile gas pipelines, it is currently the only technology that can burn this wasted methane in a way that can scale fast enough to to meet our most pressing methane reduction targets… Bitcoin mining is the fastest technology we have to slow climate change."

Daniel Batten, climate technology investor.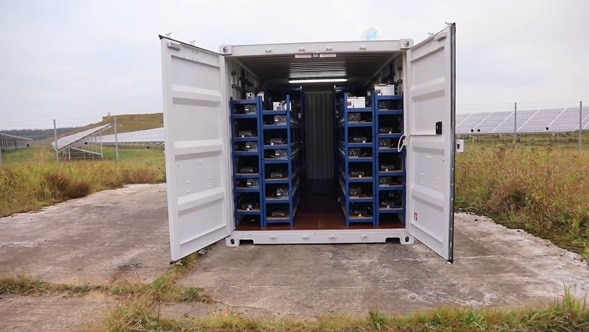 Bitcoin mining is not a threat to the environment
What Batten concludes is related to the study of the financial services company in the field of Bitcoin, NYDIG, which suggests that Bitcoin mining does not pose a threat to the environment.
As we reviewed in CriptoNoticias, according to this report, which took into account the growth in global electricity consumption, since Bitcoin mining began in 2009 "No peak in electricity consumption has been reflected"demolishing the accusations that, due to its energy consumption, bitcoin pollutes extremely.
In fact, and according to the analysis, although there is certainly contamination with mining activity, It is not as much as it is pointed out in the traditional media. Rather, and according to Batten, there is more that can be done for the environment with Bitcoin mining.