We do not know what the future of the car will be like, whether it will be electric, hybrid, fuel cell or another technology yet to be discovered, what we do know is that manufacturers do not stop innovating and one of the innovations is the BMW Concept iX5 Hydrogen Protection VR6.
It is a conceptual model that meets the needs of individuals and those who require special protection, while setting new sustainability standards in its vehicle segment.
With this concept car, the BMW Group once again brings out the hydrogen fuel cell technology for locally CO2-free mobility and shows us that it is capable of being associated with a safety car.
The BMW Group has a tradition of more than 40 years in the development and construction of safety vehicles with different levels of protection. The base vehicle of the new concept is the BMW X5 Protection VR6.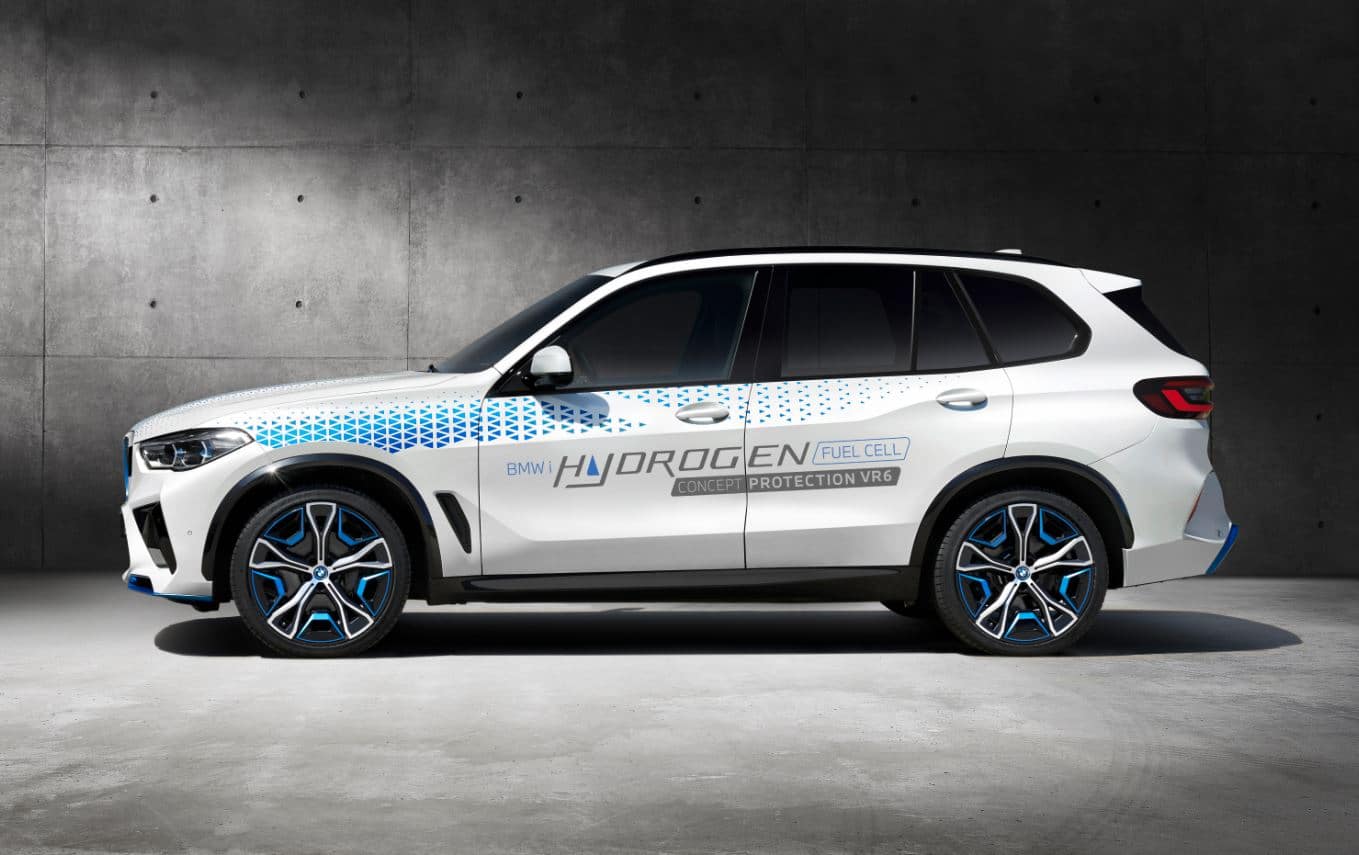 It may seem uninteresting but this model without the hydrogen system has a combined fuel consumption of 14.4 l/100 km (WLTP) and combined CO2 emissions of 329 g/km (WLTP), with the hydrogen system hydrogen the figure is 0 g/km.
Considering that it is the world's best-selling safety vehicle in the luxury class segment of Sports Activity Vehicles, converting it to a zero-emission hydrogen model makes a lot of sense.
The model meets the requirements of resistance class VR6, according to the internationally recognized official test criteria of the Association of Test Centers for Attack-Resistant Materials and Structures (VPAM). Its armored cabin offers protection against attacks with firearms or explosive charges. The superior dynamic behavior characteristic of BMW, which makes it easier to escape from potentially critical situations, and its unobtrusive appearance are other key factors in ensuring a particularly high level of safety.
With an armored passenger compartment with high-strength steel castings, protective glass approximately 30 millimeters thick, and hermetic sealing of gaps in sensitive areas such as doors and bodywork, as well as an armored partition in the boot, the vehicle can withstand the shots of the most widely used weapon in the world, the AK-47and prevent splinter penetration from HG 85 hand grenade attacks. The armored cell can also withstand side blasts of up to 15 kilograms of TNT equivalent from a distance of four meters.
The protection crystal's post-explosion protection technology is particularly effective at protecting against secondary attacks. Even after an explosion, all windows remain in their built position, so no gaps can occur between the glass and the bodywork.
Source | BMW