The truth is that not much time has passed since Prior Design presented a proposal to "fix" or at least "put a solution" more or less worthy on the front of the new BMWs and that is that the gigantic BMW kidneys are still in everyone's mouth -I understand that it must be for a reason-.
Now, after the Prior Design solution we have seen that Vorsteiner has launched its own solution for the BMW G80 M3.
The American firm Vorsteiner will not carry out a cosmetic surgery operation as complicated as the Prior Design that replaced the entire bumper with the costs that this entails in terms of installation, parts and painting.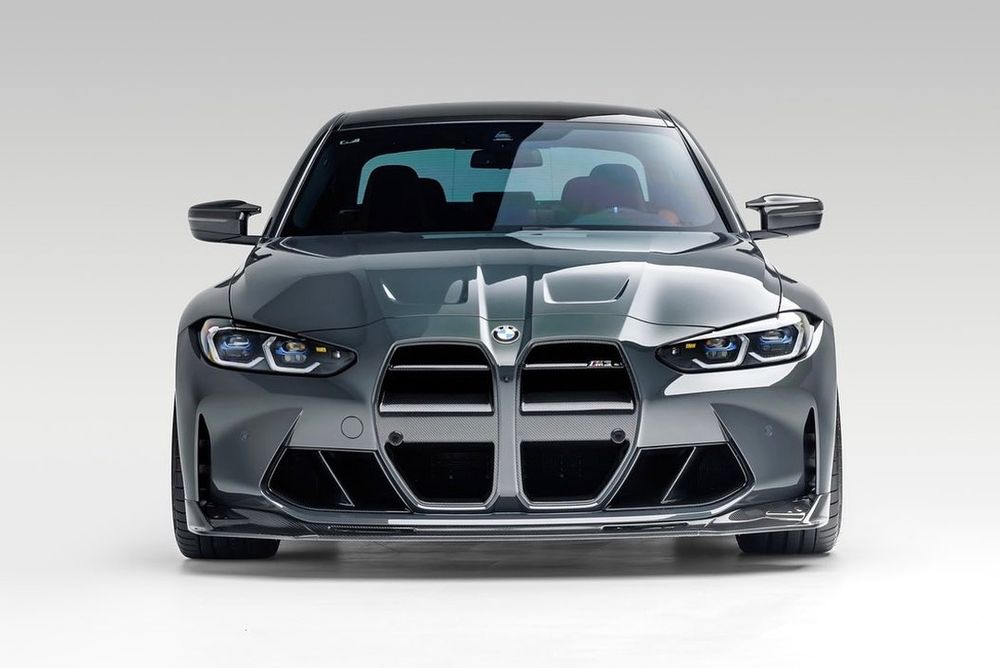 What the Vorsteiner tuner will do is change the original grids with new inserts, watch out, because charges no less than $899 that can go up to $1,499 if these are carbon fiber. It is not the first time that we see a kidney replacement but the truth is that we can say that it is the most ingenious solution to this problem that brings many down the road of bitterness.
The new parts feature large central bars that break the vertical scheme of the large BMW kidneys.
If in addition to the kidneys there is something else that you do not like about the new BMW M3, calm down, the preparer offers almost everything, from complete bumpers to skirts through spoilers, diffusers and alloy wheels.
Do these new grilles fix the BMW kidney problem?