With the launch of the new BMW 5 Series, he BMW M5 and the BMW M5 CompetitionBMW has also been offering a wide range of parts since July 2020 BMW M Performance for new models.
The accessories, which were developed using the extensive knowledge of the BMW M GmbH, they set additional sporting accents in terms of design, driving dynamics and performance, and sharpen the particularly sporty character of the BMW M5 and the BMW M5 Competition.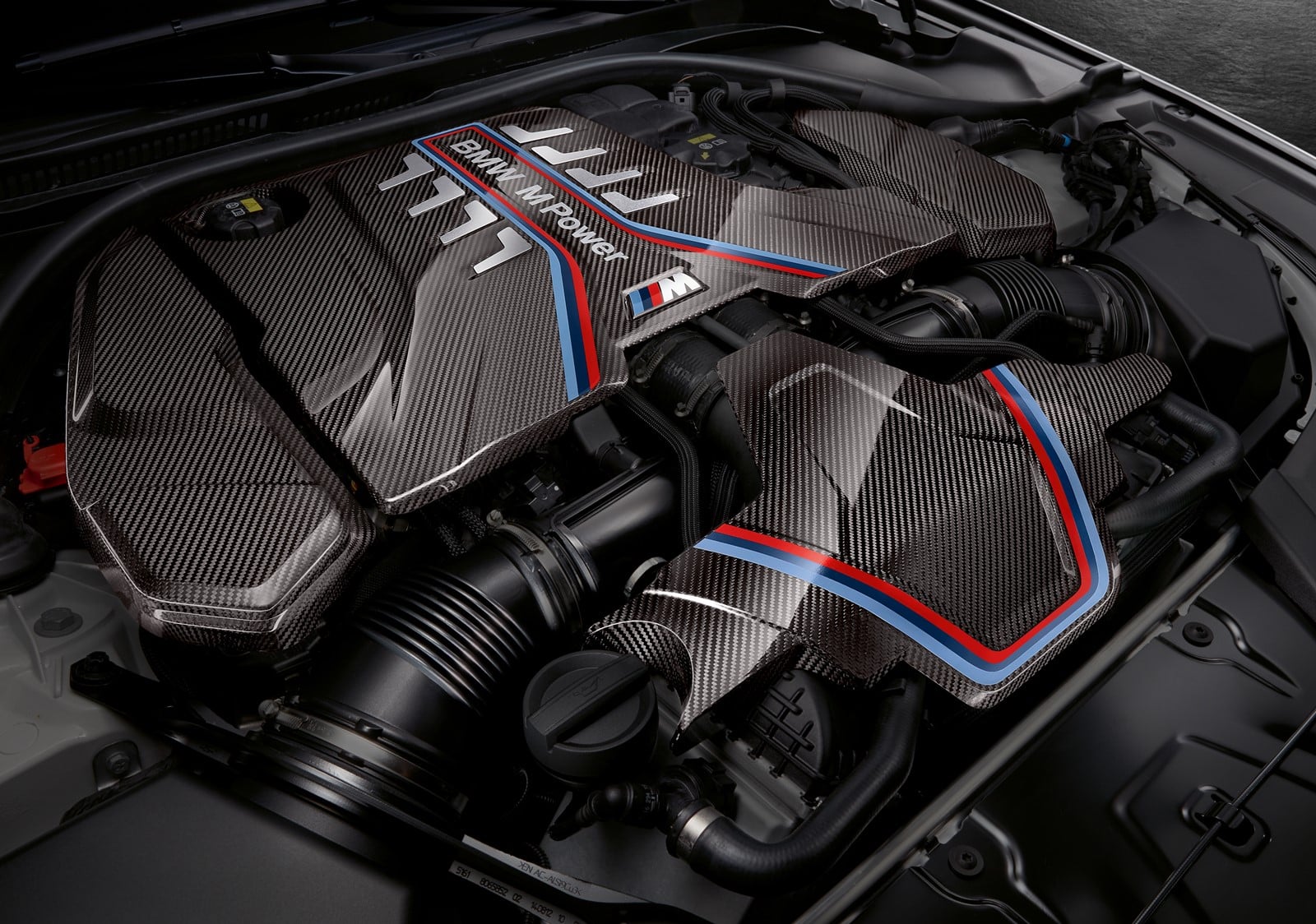 Numerous pieces BMW M Performance made from high-quality carbon make the DNA of BMW motorsport permanently visible in the BMW 5 Series even off the race track. The M Performance front attachment on both sides and the M Performance front splitter made of high quality material provide a sporty look at the front. In addition to a variant of the grille edge in glossy black, the M Performance front grille is also available in a carbon version. Likewise, the M Performance exterior mirror housings, M Performance air intakes on the front fenders and M Performance side sill accessories are made from this material. The M Performance Carbon rear spoiler and M Performance Pro Carbon rear spoiler are available along with the M Performance carbon rear diffuser which provides a sporty-looking rear.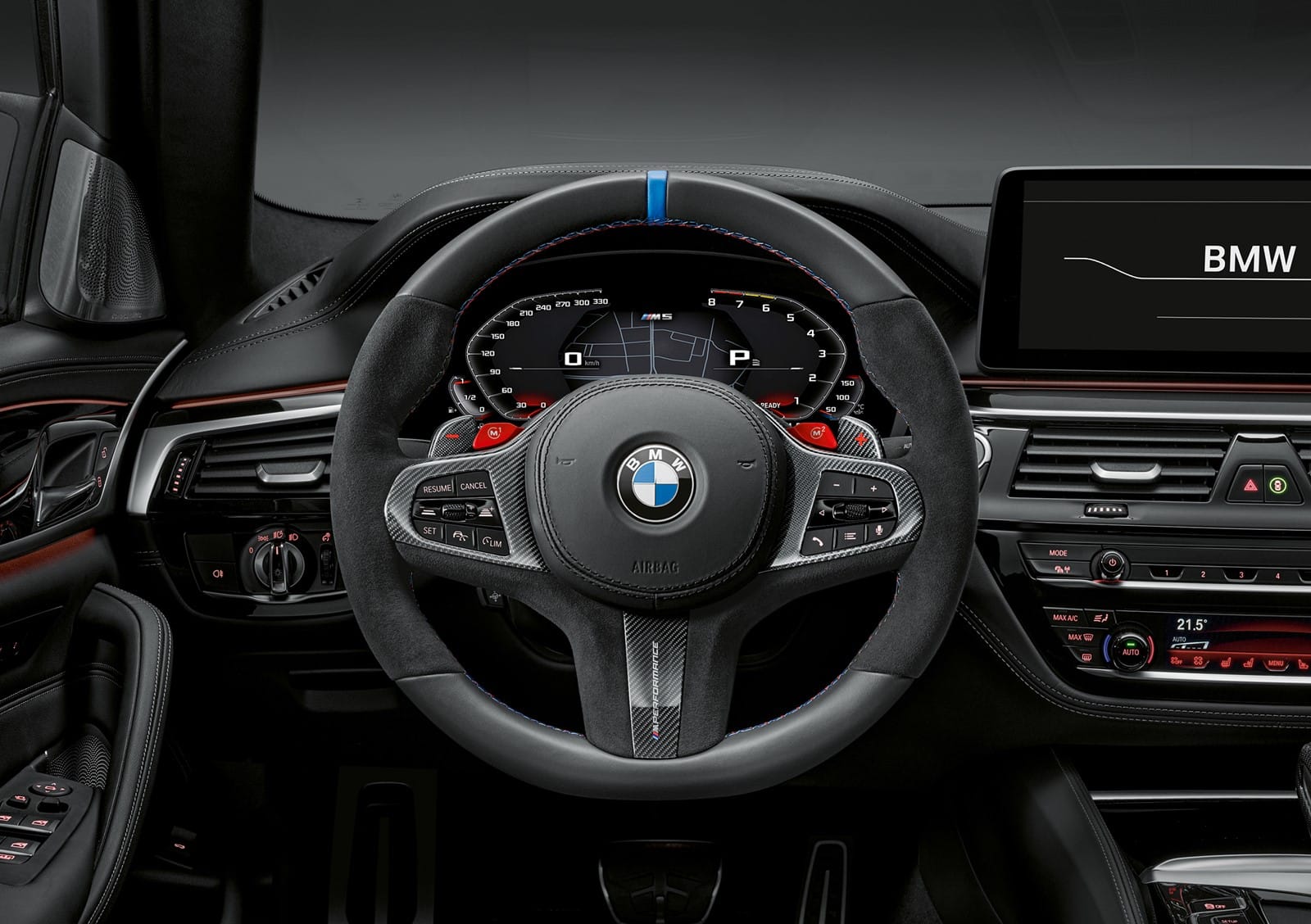 He M Performance steering wheel creates a particularly intense bond between driver and vehicle. Featuring Alcantara and silver gray hand-stitched cross seams and red branding at 12 o'clock provide an atmosphere for motorsports.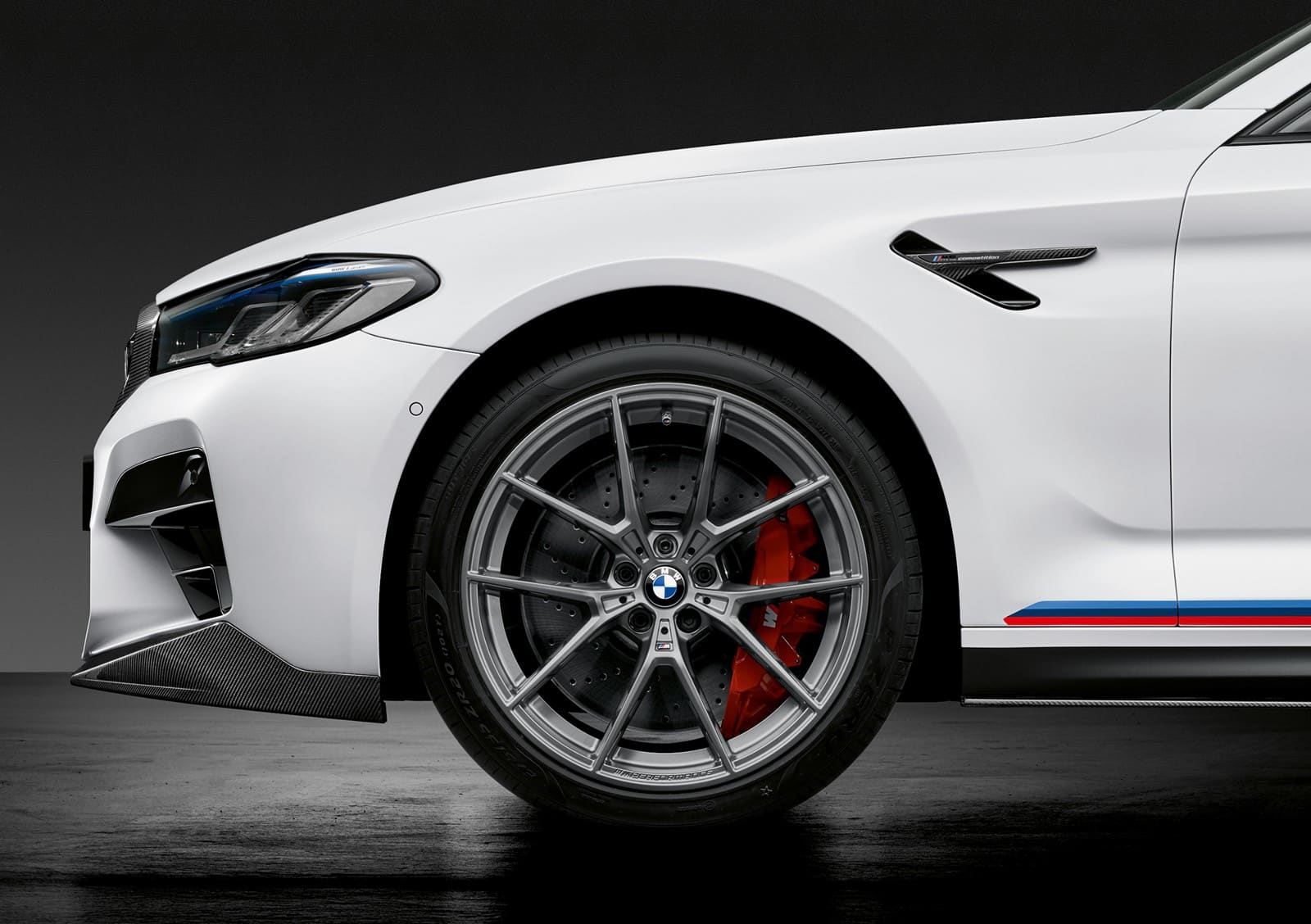 The outstanding driving dynamics of the BMW M5 and BMW M5 Competition can be further enhanced with the M Performance sports suspension without changing the damper setting. The new suspension allows the vehicle to drop between 5 and 20 millimeters, resulting in a lower center of gravity, a lower rolling tendency and higher turning speeds. The optional M Performance sports brake system ensures improved deceleration. The 20-inch M Performance forged wheels in Y-spoke design and matte finish Ferric Gray 863 M are also available exclusively for both M5 models.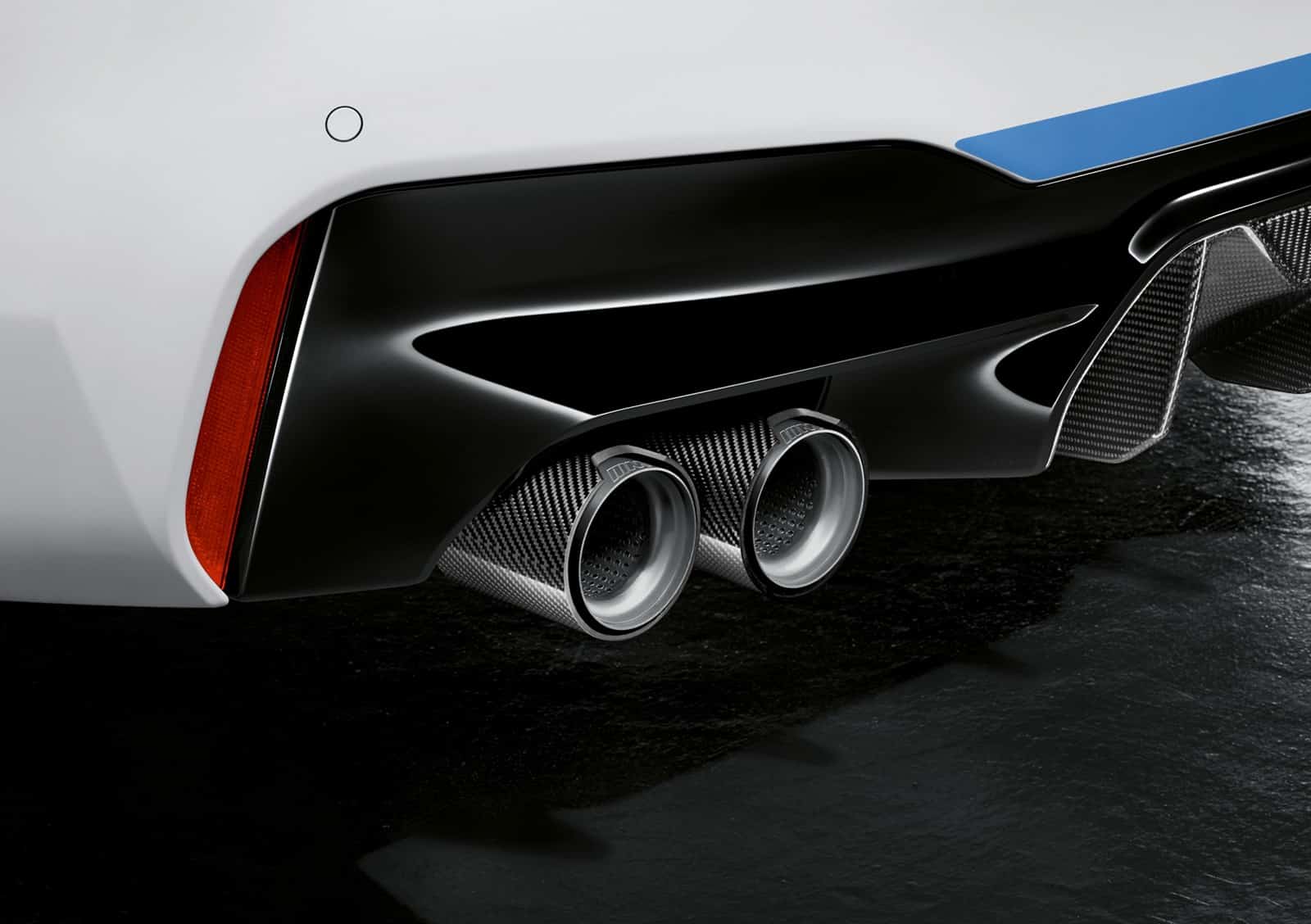 In addition to all this, the M Performance Parts range includes exhaust systems for diesel engines.
The list of M Performance Parts is very extensive and it is best that you take a look at the generous gallery of images.