Years ago it came to light that a large container ship or a supertanker, one of those that transport crude oil and fuel across all the oceans, pollutes more than all the cars in a small city put together, and now they are telling us about inflatable sailboats.
In addition to fuels with a higher percentage of "bio" elements, it seems that there are companies that are willing to return to "sails" on ships.
Today we learned that Michelin and the Compagnie Maritime Nantaisehave signed a collaboration agreement to test the innovative WISAMO system of inflatable sails.
A prototype sail with an area of ​​100 square meters will be installed on the merchant ship MN Pélican of the shipping company, which will allow the WISAMO solution to be tested in real commercial shipping conditions with a view to the industrial development phase of this new technology.
If the results of the tests are conclusive, this association contemplates continuing the trials with a larger sail, which will allow progress in the decarbonization of maritime transport.
Fortunately if you are from the north you will be able to see the MN Pélican as it makes two weekly rotations between Poole (Great Britain) and Bilbao (Spain).
The container ship will be equipped with the WISAMO solution from the second half of 2022.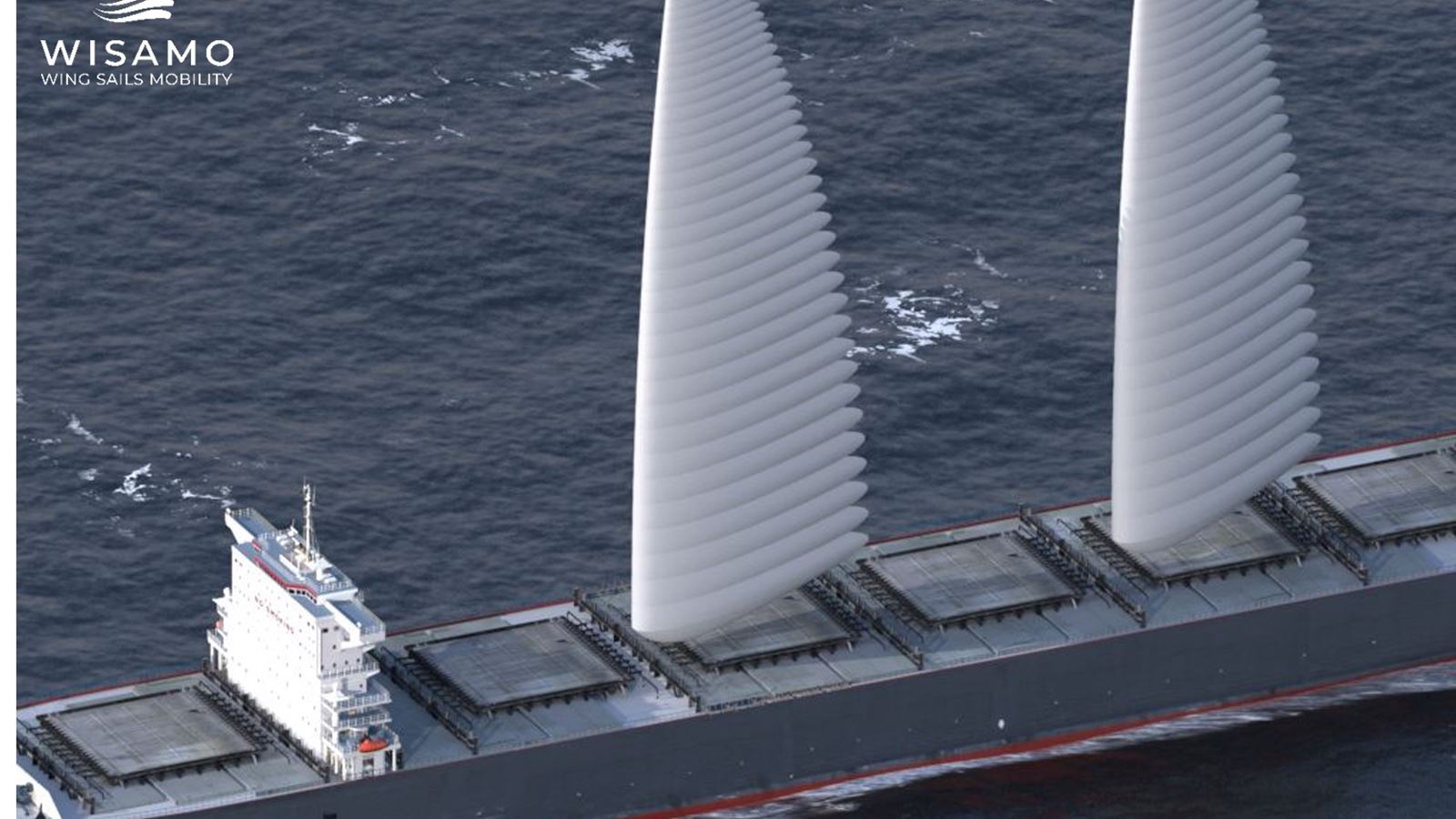 The technical development of this first 100-square-meter sail prototype will continue on Michel Desjoyeaux's boat, always with the aim of applying it to maritime transport. The tests carried out in Lake Neuchâtel (Switzerland) between the months of June and December 2021 have already been very conclusive and now it remains to be tested on the high seas.
The ship, which will set sail for the French city of Royan, will be able to start sailing at the end of February 2022.
The inflatable sail uses the wind, a free, universal and inexhaustible source of propulsion. Thanks to its revolutionary design, this system makes it possible to reduce the fuel consumption of a boat and, therefore, contribute positively to the environment by reducing CO2 emissions.
As we have been told, this system is especially suitable for container ships, cargo ships, oil tankers and tankers, since its installation can be carried out as original equipment in new ships or as a later adaptation in already operational ships.
The sail has a wide range of use, particularly when sailing upwind, and can be used on all sea routes. Its retractable telescopic mast facilitates its arrival at ports, as well as its passage under bridges.
According to the first details, these candles could reduce fuel consumption by 20% which is simply beastly.
Source | michelin